April 7, 2012
Kitties Like Scratchers
Unlike recent posts about pizza night, or the new program note for "Sheltering Sky," or the even newer program note for "High Wire," this post is about one thing: Loki and his new scratcher.
Loki loves it when we get him a new scratcher, and he particularly loves it when it's covered with fresh (dried) catnip. First, he eats the catnip.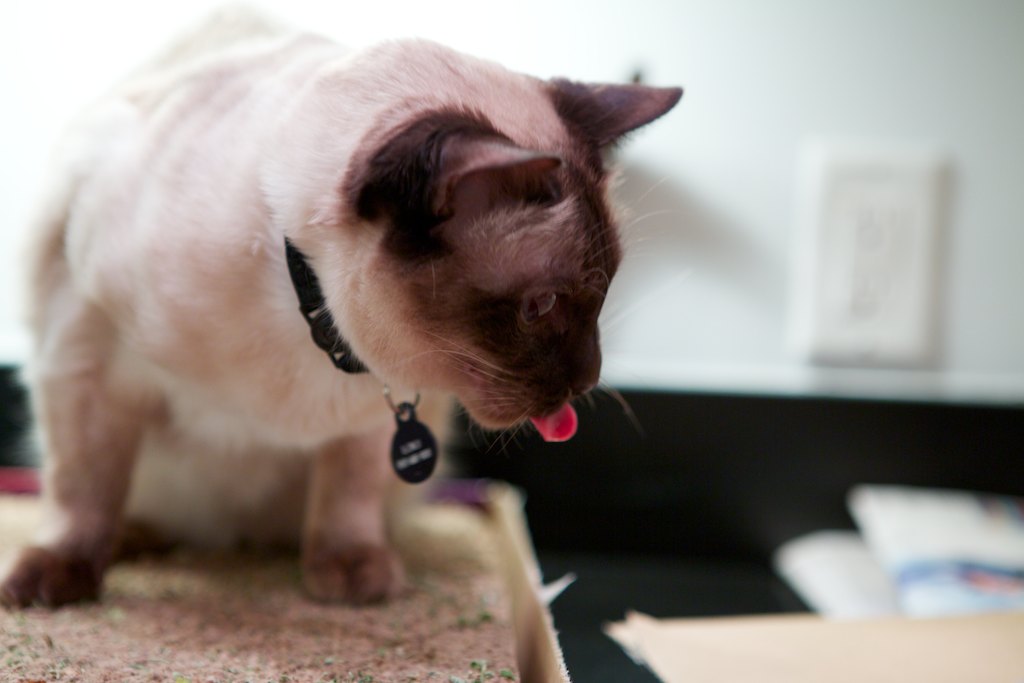 Then, briefly, he sharpens his claws.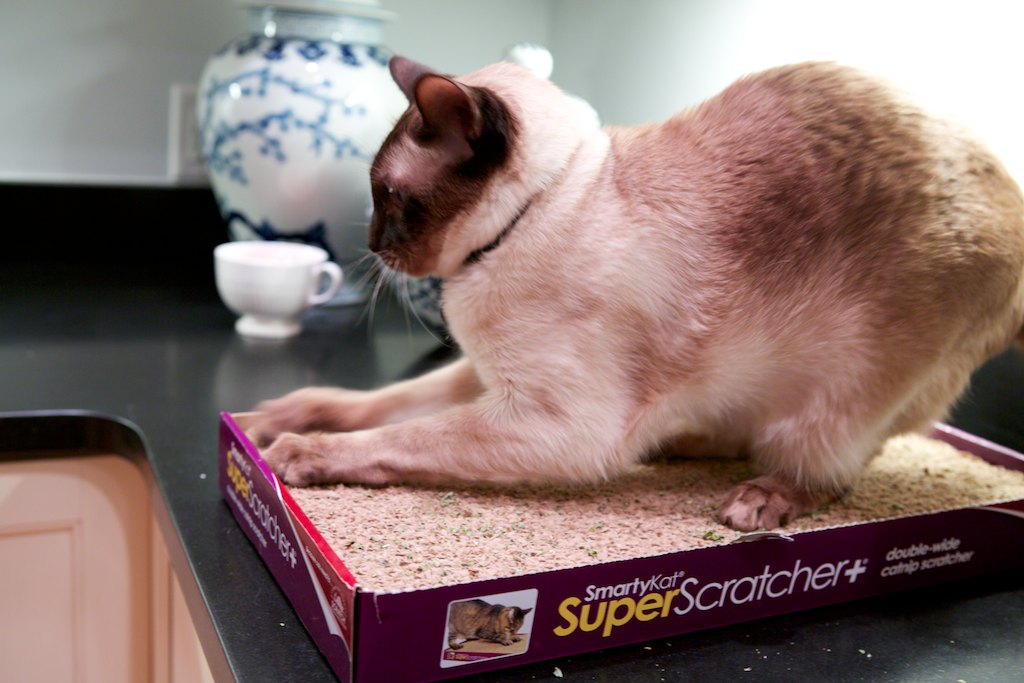 And then he starts to get paranoid.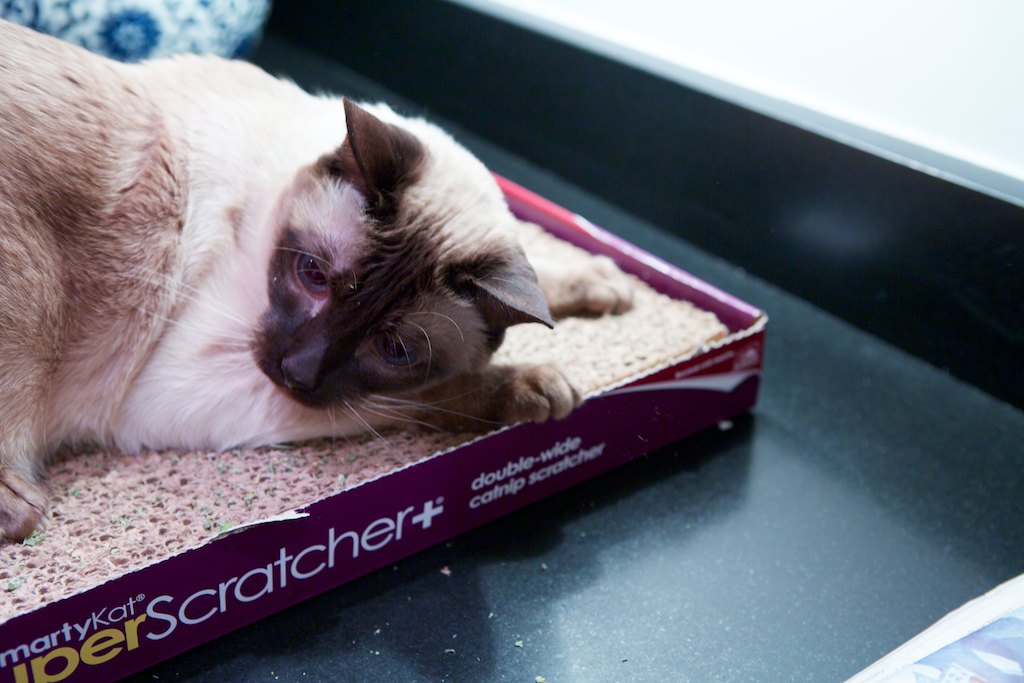 And then he rubs his face all over the scratcher.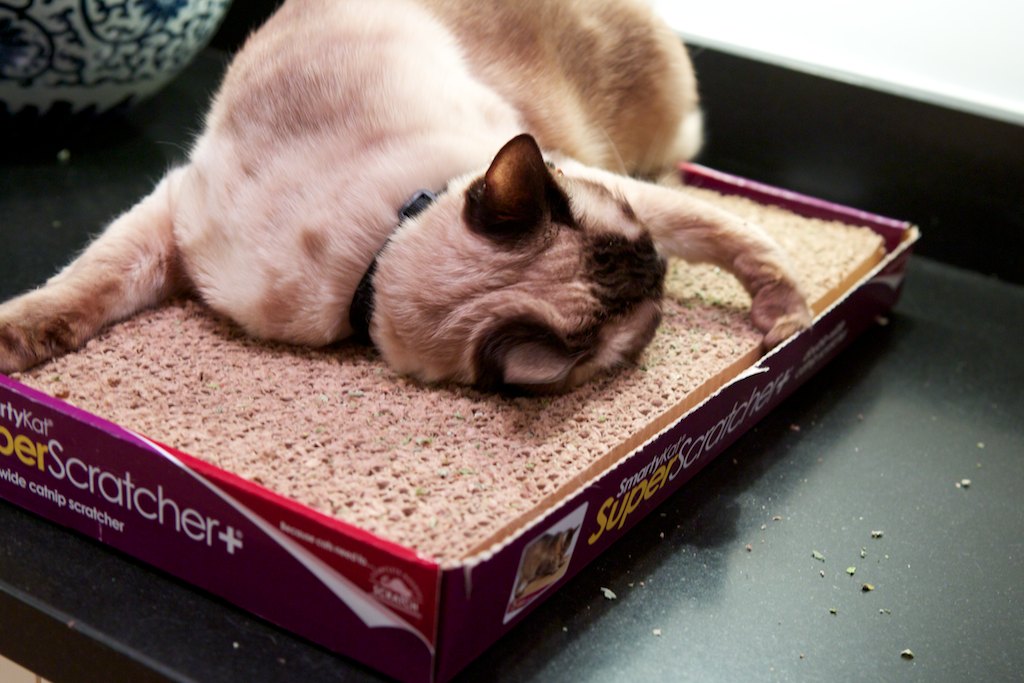 And then he gets paranoid again. He doesn't seem to realize his face is completely covered in weed.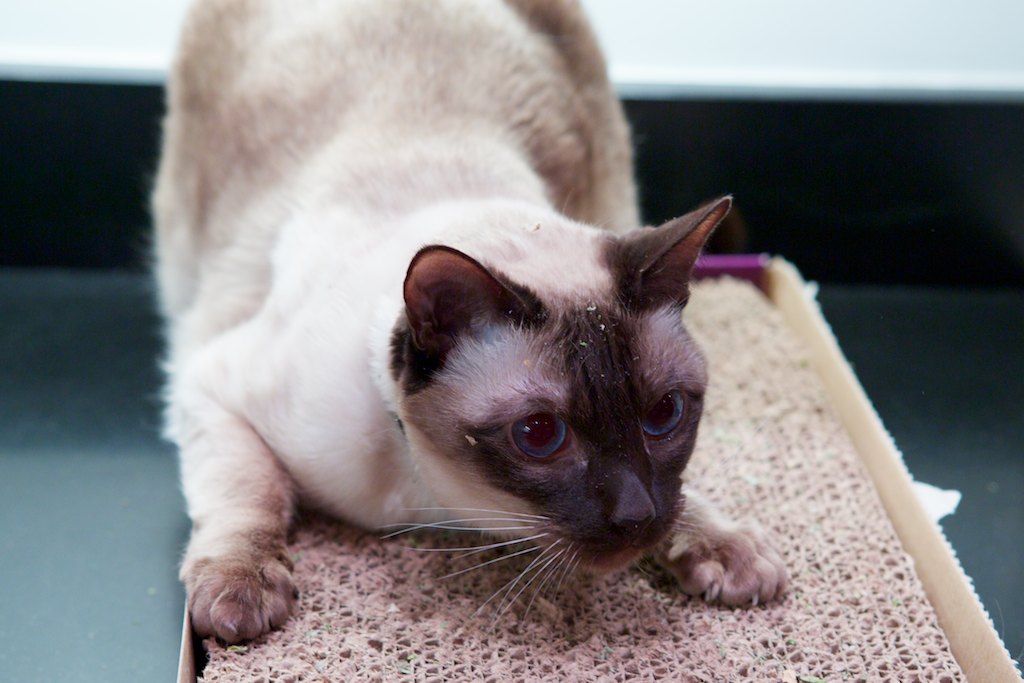 So he does his best to cover his entire body with catnip.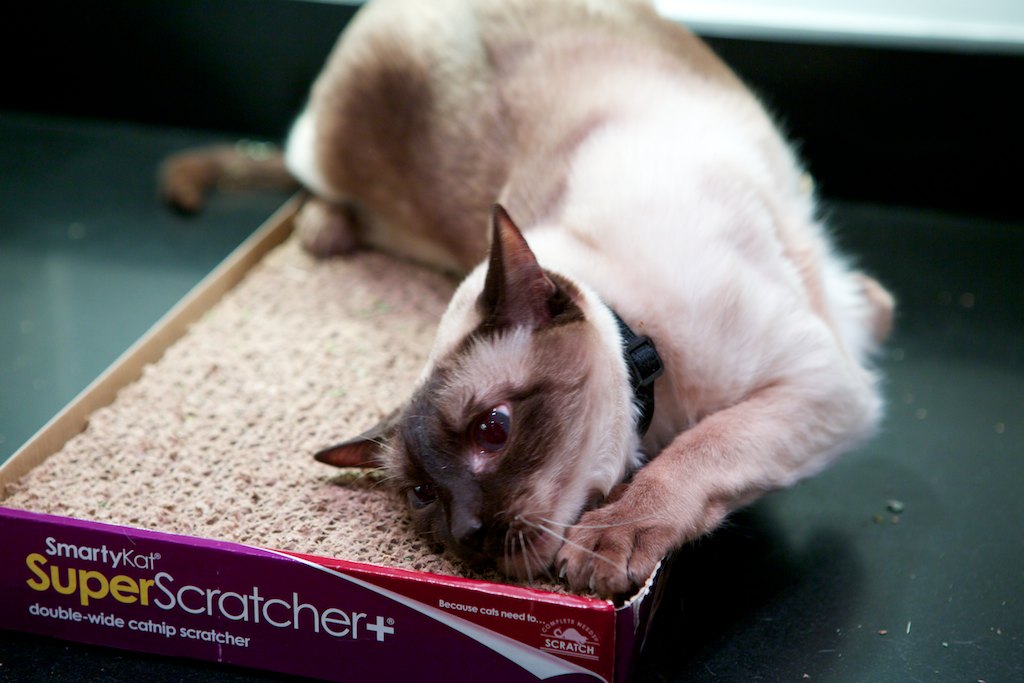 "WHAT THE HELL WAS THAT? Shhh…. Shh shh shh…  Can you NOT HEAR THAT?"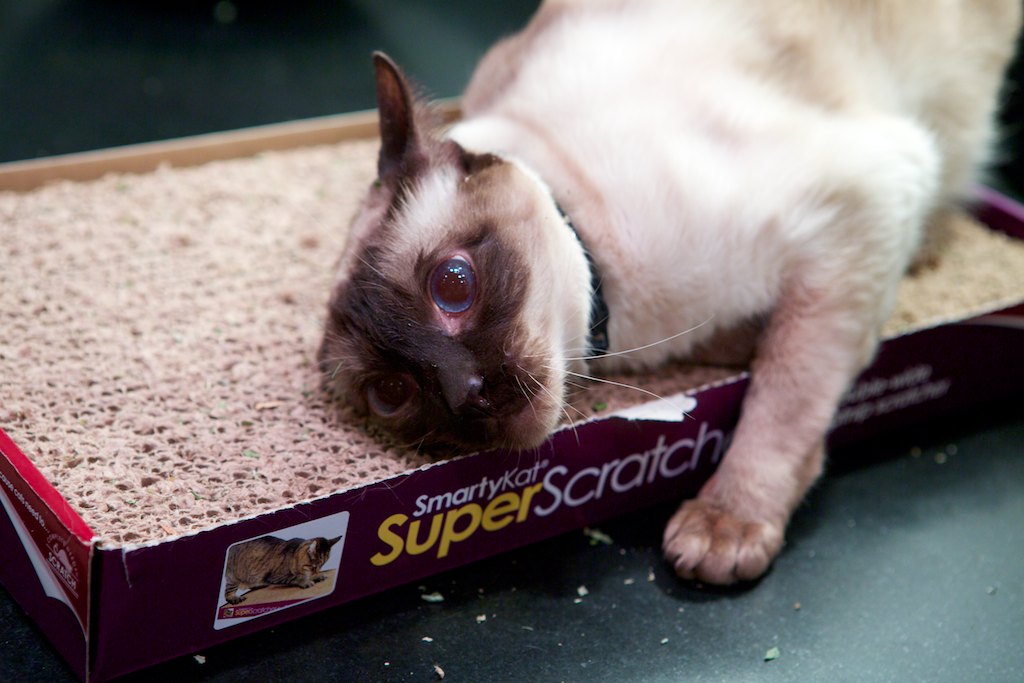 Dude.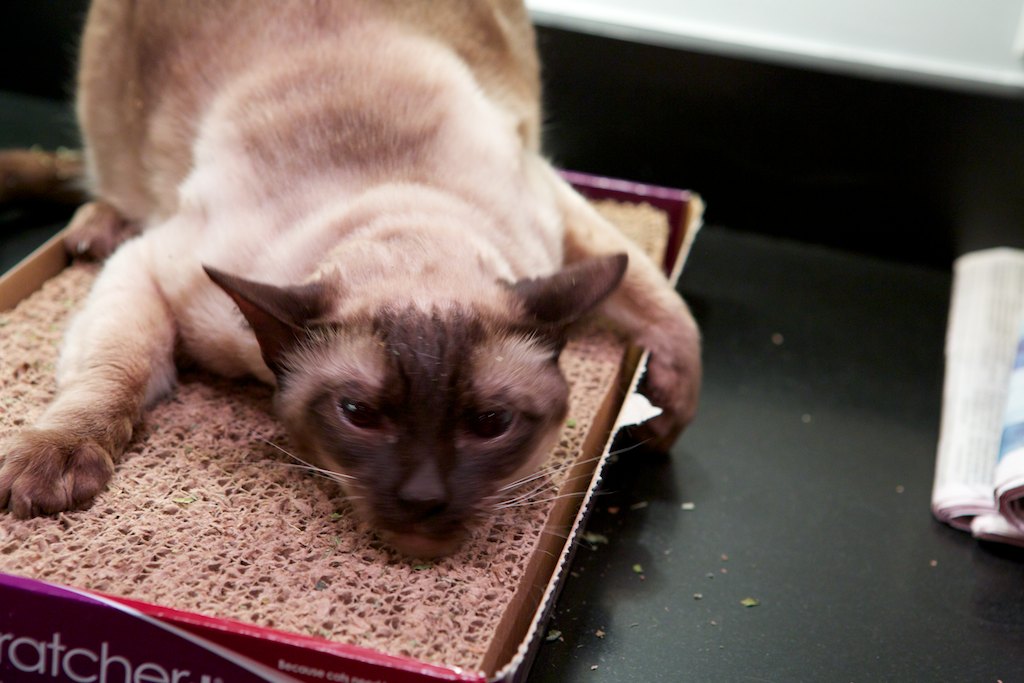 "Seriously.  How can you not hear that?"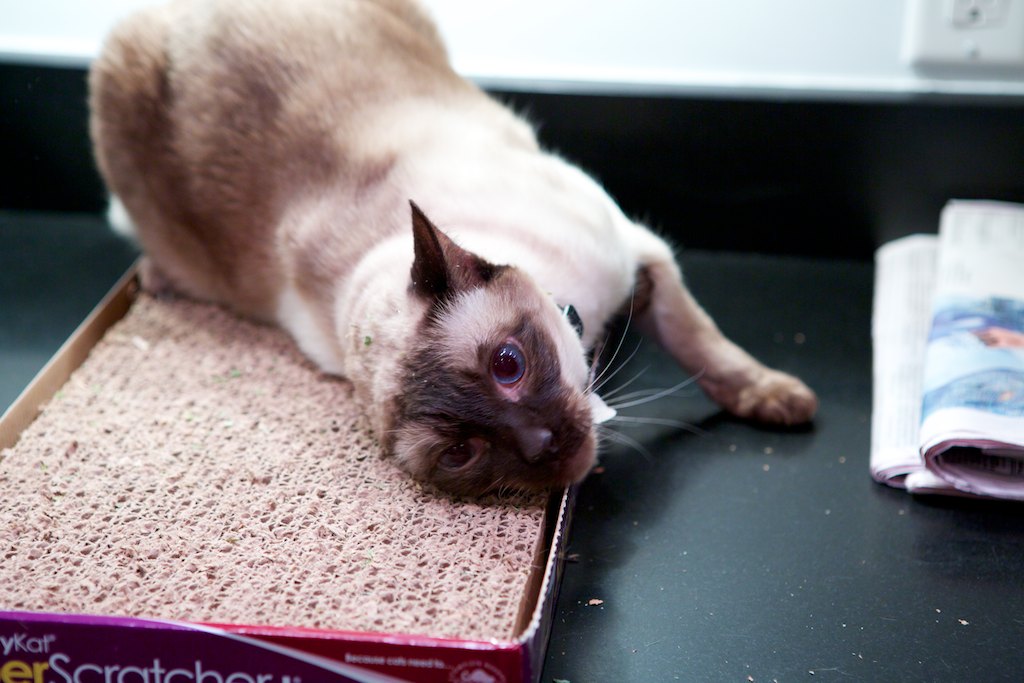 Kitties love scratchers.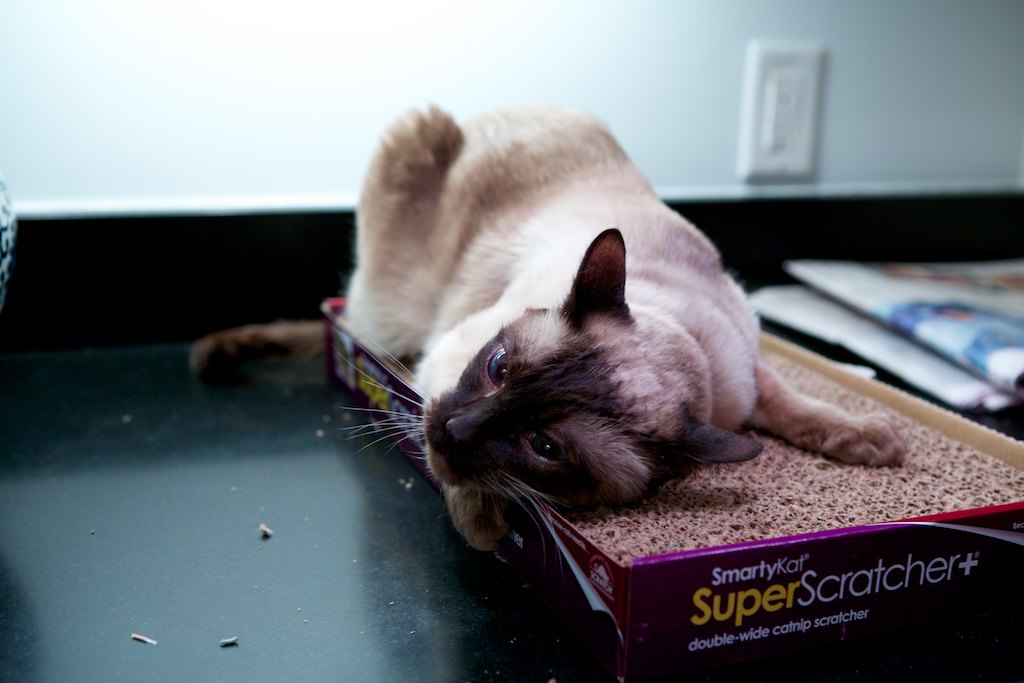 The end.