April 20, 2010
In Defense of Marching Band
Okay, first off, I can't believe I just typed that subject line.  But I'm serious.  I'll explain.
Composers complain to each other. We're like a sewing circle of bitchy. Bitching is fun. Ranting is fun. Give me a cocktail and ask me my opinion on just about anything, and I'll happily and loudly tell you why it's awful.
So it's not surprising that I read a very amusing rant by a fellow composer the other day — a rant intended for other composers. His topic of bitching? Marching band.
This composer had licensed one of his pieces for marching use, and received a DVD of the show in the mail. Because he hadn't licensed a lot of stuff for marching use, he was understandably curious, and he put in the DVD and proceeded to become… well, not super excited.
He thought it was awful, that the music had no resemblance to what he'd originally written, and that the addition of flags was not doing anybody any favors.  I think he's missing the point. Here's my take on marching band:
Big fan. Love to watch it? Well, honestly, I haven't seen much. I never marched, but I did watch a few marching show contests back in high school, partially because I was curious, but primarily because I had a crush on the drum major. I still remember one show based on "Do Not Go Gentle Into That Good Night" by Elliott del Borgo. I remember thinking, "that's crunchier music than I'd have expected in a marching show. Cool. Oh, and the drum major is cute. I wonder if she has a date for prom."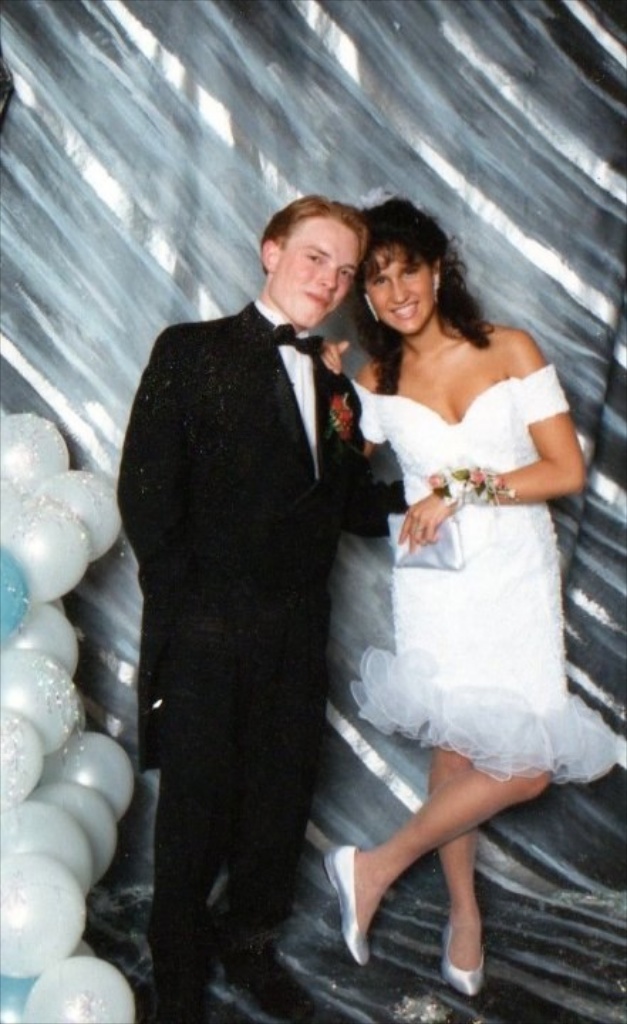 I license a lot of my music for marching band and drum corps use. Honestly, though — and this is what my composer friend didn't consider — I rarely watch the videos. Why? It's just because the marching arrangement never quite sounds "right" to me — at least not when it involves my own music. I have a particular way that I want every piece of mine to sound, and performances rarely match that "perfect version" that's in my head — and that's when the piece is being performed by the exact instrumentation that I intended! So if I hear a marching band arrangement of Asphalt Cocktail, and instead of it being in 4/4 and 7/8 (which is kind of the point, since 4/4 alone would be weirdly square), it's arranged to be almost entirely in 4/4 for a marching band, and the clarinet solo is replaced by a mellophone, that kind of makes my brain go "?SYNTAX ERROR."  (There have been arrangements of my own music that blew me away and that I'd watch again and again.  One was Marian Catholic's show from a few years ago, arranged by Greg Bimm.  That was kind of astonishing in its faithfulness to the original, but that's pretty unusual.)   The visuals, though — and maybe this is because I used to write so much for dance — always strike me as kind of cool. I wouldn't say I'm a sucker for flags & rifles, but it's kind of interesting to see how a designer will translate my music to a visual medium. The challenge for me is getting past the audio. That's my own issue with my music, though.
So what is it that I really like about marching band? It's the fact that other people love it. Like, really, really love it. People who march in marching bands love it. People in drum corps? They're even more obsessive. And if the size of the audience at a DCI final is any indication, many thousands of people love just being in the audience for these shows.
Anytime somebody wants to use my music in some way — whether it's performing the original version, listening to a recording, using it for synchronized swimming (go Team USA 2004!), or some weightlifting competition (yes, this has happened, too) — I'm just happy that somebody liked my music enough to choose it over his countless other options.  Hell, the weirder the use (assuming it's used with permission, which is a whole other topic), the more I love it.  I mean, who wouldn't love having a 10 year old girl arrange your music for Japanese "Electone" synthesizer, and then perform it in a pretty dress in a competition?  (She won the Gold Medal, by the way.)

My attitude is that whenever somebody uses your music, at that moment they're picking your music over every other piece they could pick, and that's an honor. If a conductor programs your piece, they're picking that piece for that place on the program over every other piece they could possibly play. So if somebody wants to use my music in a marching show — and again, if they, you know, get permission — I'm flattered and honored.
And with marching band, those students are going to spend their entire fall (and possibly much of the preceding summer) working on your piece. Maybe those students will like your piece enough that in the spring, they'll ask the director to program something else of yours during concert season. If they'd never marched to your piece, chances are they'd never have heard of you or your music. The audience? Same deal. Maybe somebody will hear your piece at a DCI show and go home and look up your website because they liked the corps version. But maybe they won't. Who cares? Either way, because of that marching show, a whole bunch of people were exposed to your music that never heard it before.   It's an audience that you'd probably never reach otherwise.  I like to think of marching band as a gateway drug. Next thing you know, kids are sneaking out behind the school to download your MP3. And take meth.
I'll never forget how much fun I had during the rehearsals of "Grease" in high school. (I was Vince Fontaine. You can find pictures on Facebook if you're so inclined.) I had the greatest time that spring, and because of it, I still think fondly of the show "Grease," even though, really, that show kind of sucks. But I'm sure people in marching band feel the same way. They'll remember how much fun they had that fall during their senior year, marching to your music on Friday nights. They'll get together at their 5-year reunion (and they'll look like they've aged 15 years, if my 5-year reunion was any indication, and 75% of them will already have kids — WTF?!), and they'll say things like, "remember that show we marched during our senior year? That was a blast." (Or, "that show sucked.") Regardless, the fact that they'll remember the experience — and probably your music — is pretty amazing.
Who wouldn't want to be part of that?
Of course, they'll also remember how much they hated Bill and Matt in German class.  Those guys were dicks.