February 22, 2021
Let Me Be Frank For YOU AND YOUR BAND
My last in-person performance was a year ago today. Oof. Are YOU as excited as I am to have full bands again? YES YOU ARE. Do YOU want to commission a new "grade 4" band piece in anticipation of that amazing experience??? YES YOU DO!
Last summer, deep in a "who am I anymore if I can't hear live music" COVID funk, I started to emerge from that funk by writing a short piece for adaptable/flexible instrumentation. I was trying to write genuinely upbeat music with a catchy tune, and the result immediately sounded like a big ol' Frank Ticheli ripoff because of COURSE it did because Frank is the MASTER of that. My piece was so Ticheliesque that I sent Frank the first 30 seconds that I had written and asked him if he wrote it first. He was kind and gracious, as Frank always is, and said, "No, my friend. This is all yours!" I am sure he knew he could have written it. I just got lucky by writing it first. I moved forward with the piece, dedicated it to Frank, and titled it "Let Me Be Frank With You."
I'd never written for adaptable instrumentation before, and it was tricky for me to remove color choices from the composition process, so I kind of… didn't? I limited it to 4 parts, but assigned those parts to instruments in my sample library full-concert-band template so I could hear it as a full band piece before I created the published 4-part fully-adaptable version. (The MIDI demo recording is made from that "pretend" band template.) Now I am going to create a new version for standard concert band, in celebration (and anticipation) of having full-size bands again this fall! WOOOO!!!
I'm organizing a consortium to fund the new version, and YOU can join! The "official" world premiere will be at the Midwest Clinic with the Vandegrift High School Wind Ensemble, but every consortium member's first performance is considered a premiere. Plus, the director's name and school will be printed in every score for EVER AND EVER. And what a great way to make NEW FRIENDS by having your name printed next to theirs on the cover of a shiny new piece! (sorry – I don't see a lot of humans in person anymore…)
If you're interested, visit this page!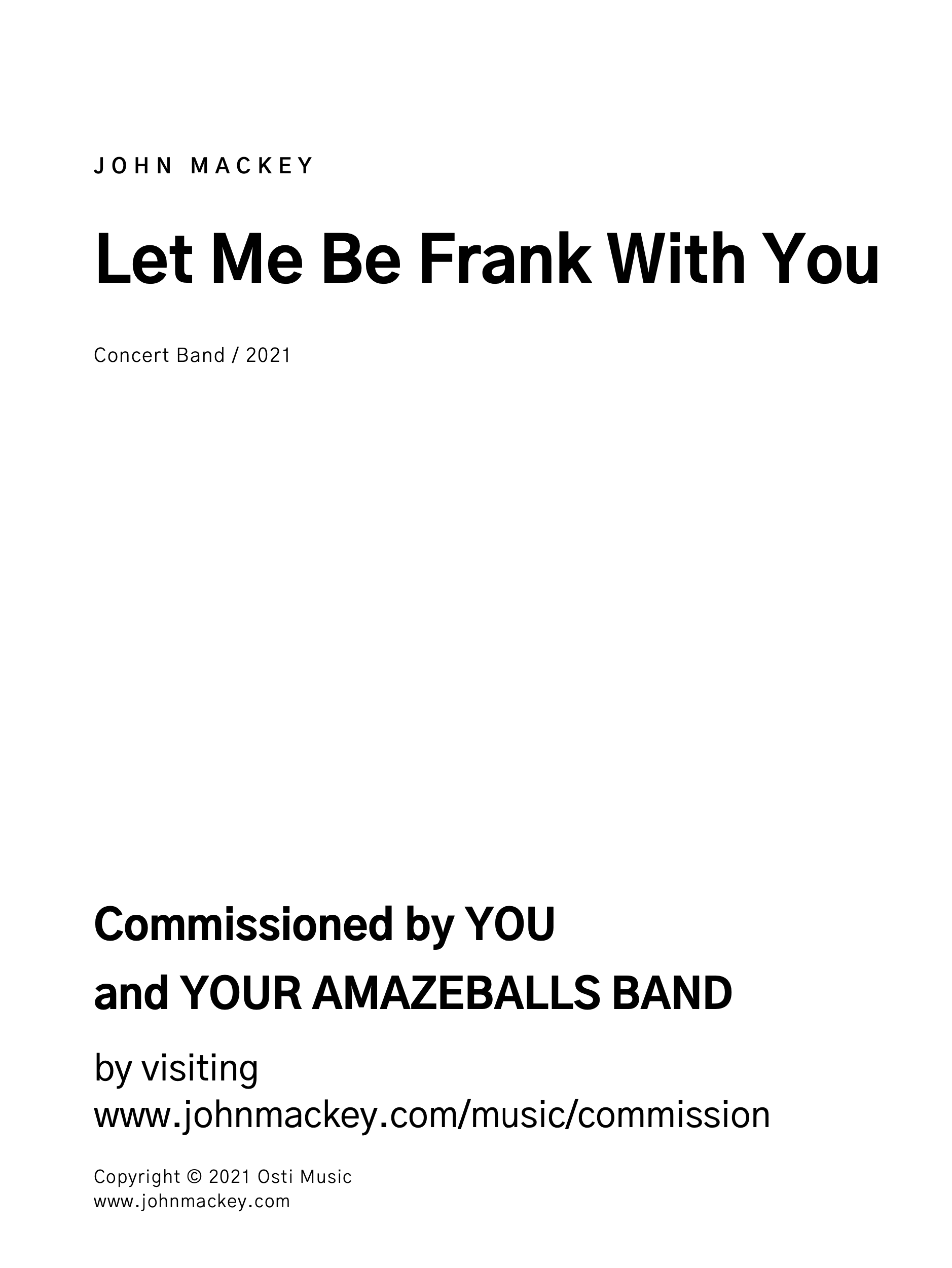 And this score cover could be a reality!