April 1, 2012
Pizza Nightstravaganza '12
Two blog posts in one day! (Did you read the other one, about my visit to Yale? You should. Click here.)
AEJ and I like to make pizza. Fellow composers David Rakowski and Beth Wiemann (bound in matrimony) also like to make pizza. Since we live near each other and are friends, we should all make pizza together! Hooray!
Step one, as it always is with pizza prep: a cocktail. I made what AEJ calls "The Koi Pond" – Grey Goose Citron, Trader Joe's Limeade, and pickled ginger.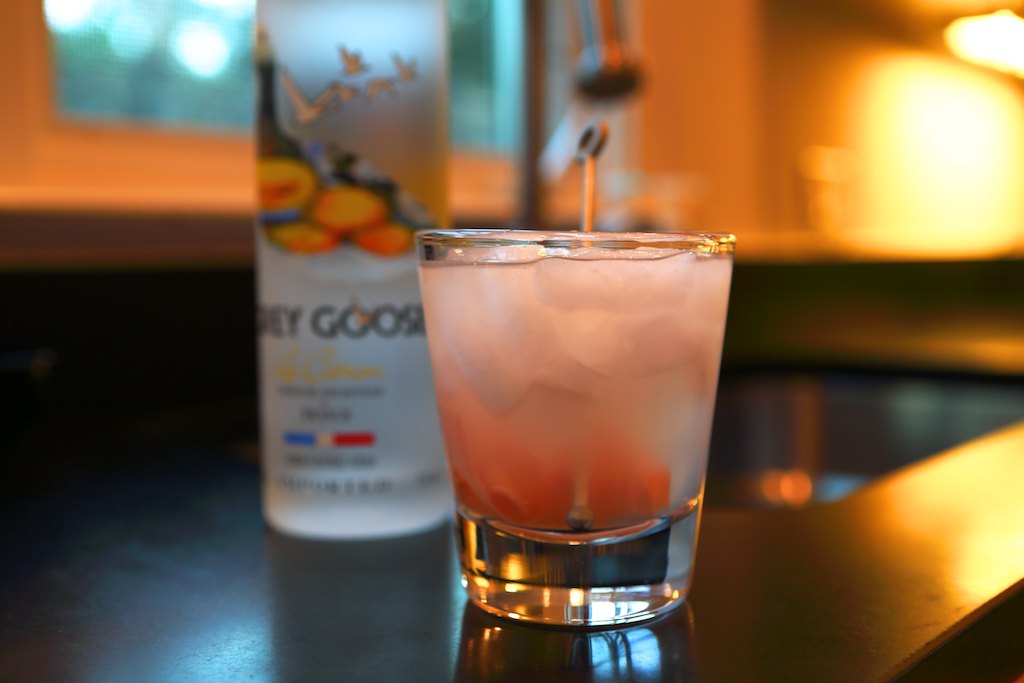 It's always good form to bring a gift to somebody's house, and since we were hosting, we received glow-in-the-dark silly putty. I'm afraid it was too light to see it glow. (Next time.) AEJ made a kitty.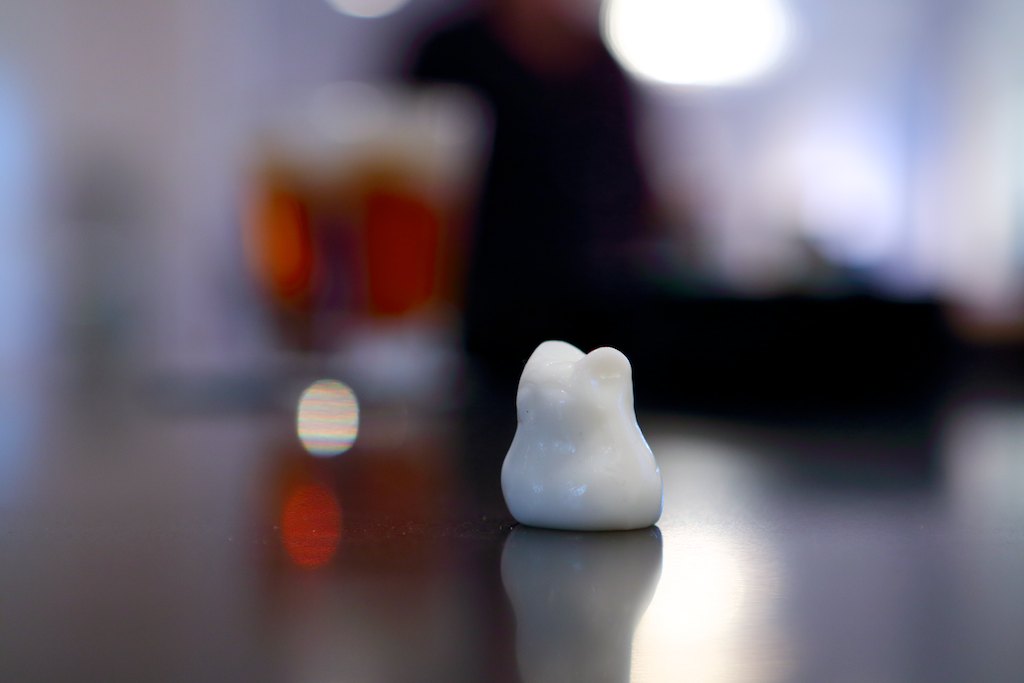 AEJ and I usually just buy pre-mixed dough for the crust. D-Rak makes his dough from scratch, complete with that yeasty stuff called "yeast." (You can view the full pizza recipe — including his sauce — on Rakowski's blog.)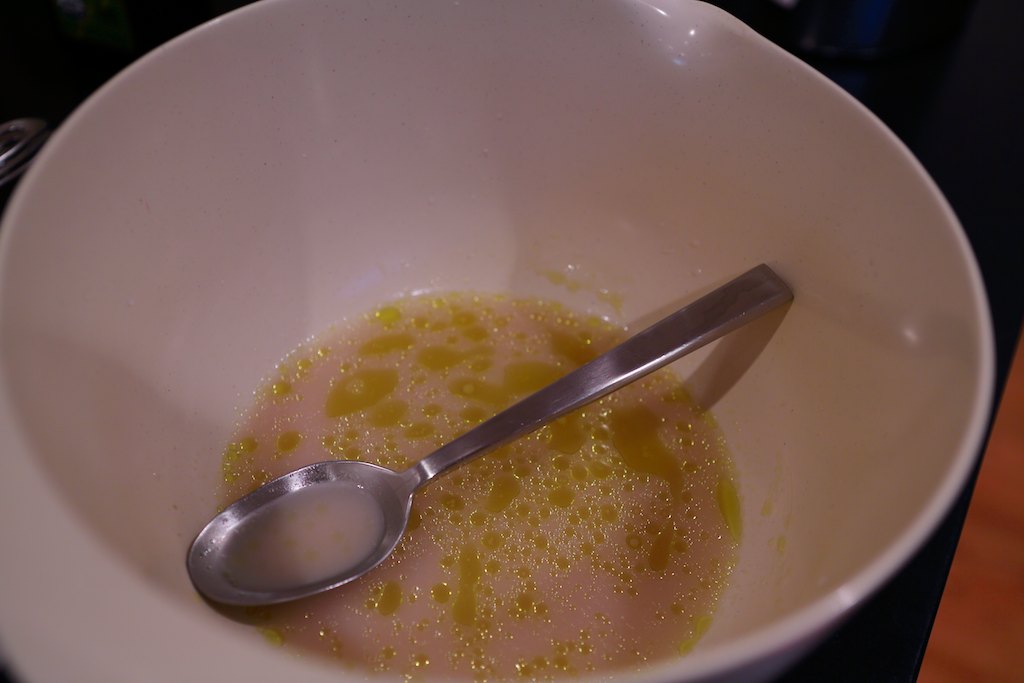 It didn't initially look like much.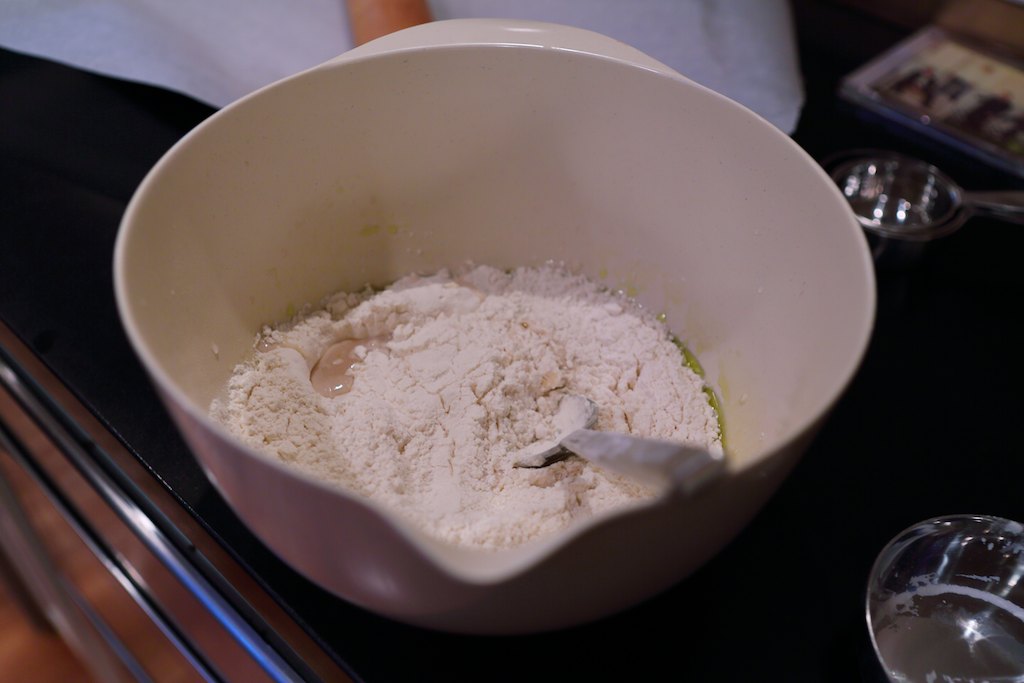 But after some rolling…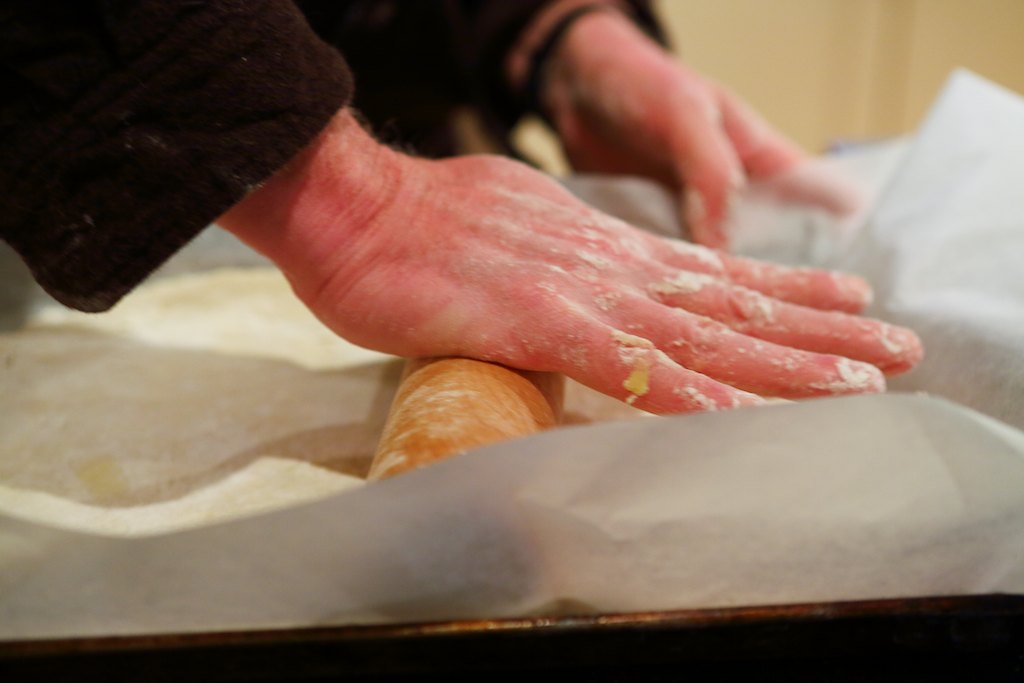 … crust!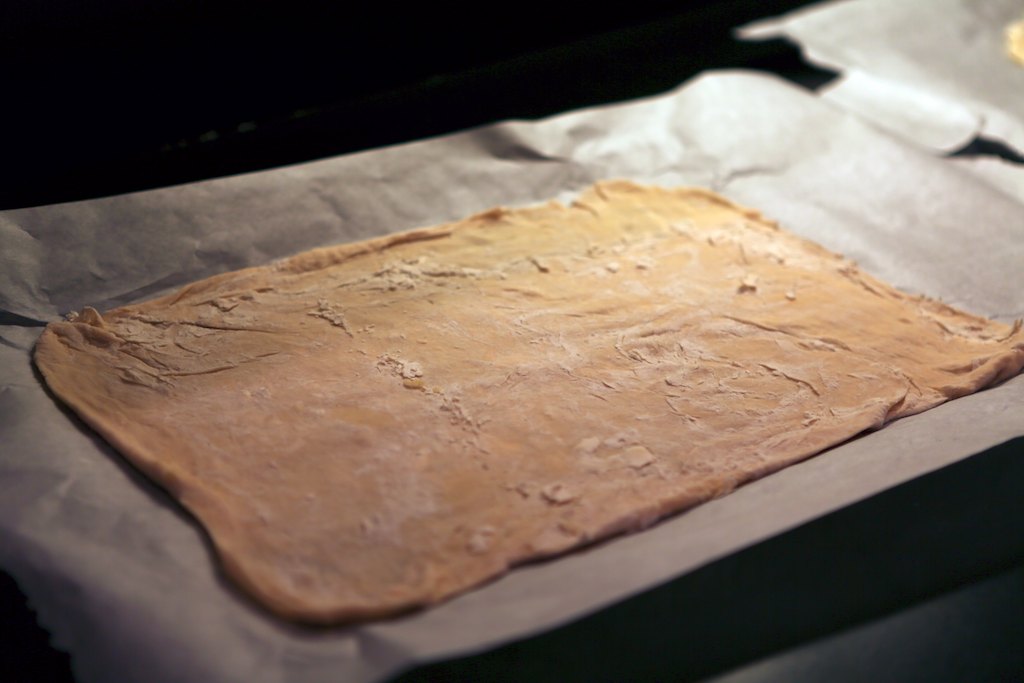 I was excited, but Glowing Silly Putty Cat was becoming less and less impressed.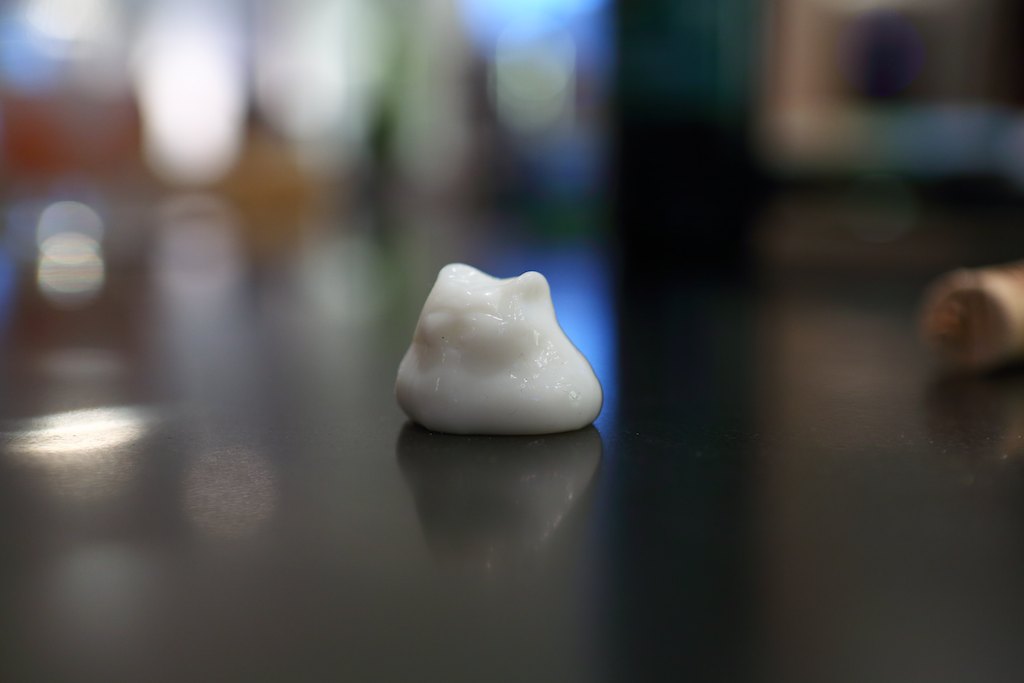 Our main contribution to the pizza was our homemade sauce. Well, mostly homemade. 1 8-oz can of organic tomato sauce, 3 Tbs. of organic tomato paste, 1 tsp. oregano, 1 Tbs. of sugar, and 2 Tbs. of fresh basil.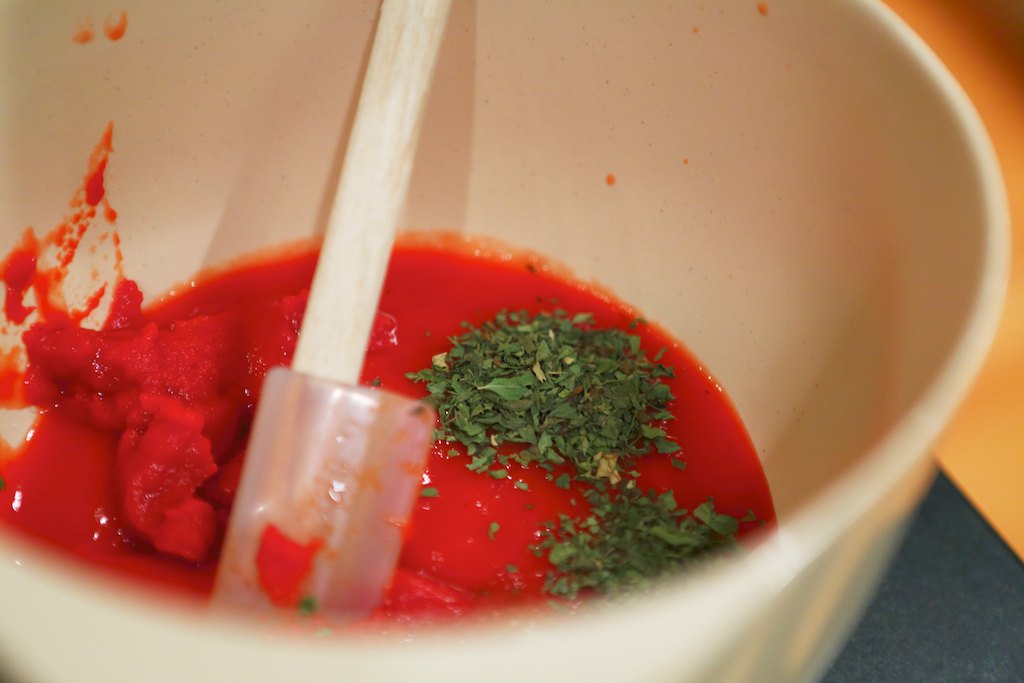 One ingredient we normally don't include, but will henceforth: fresh tomato.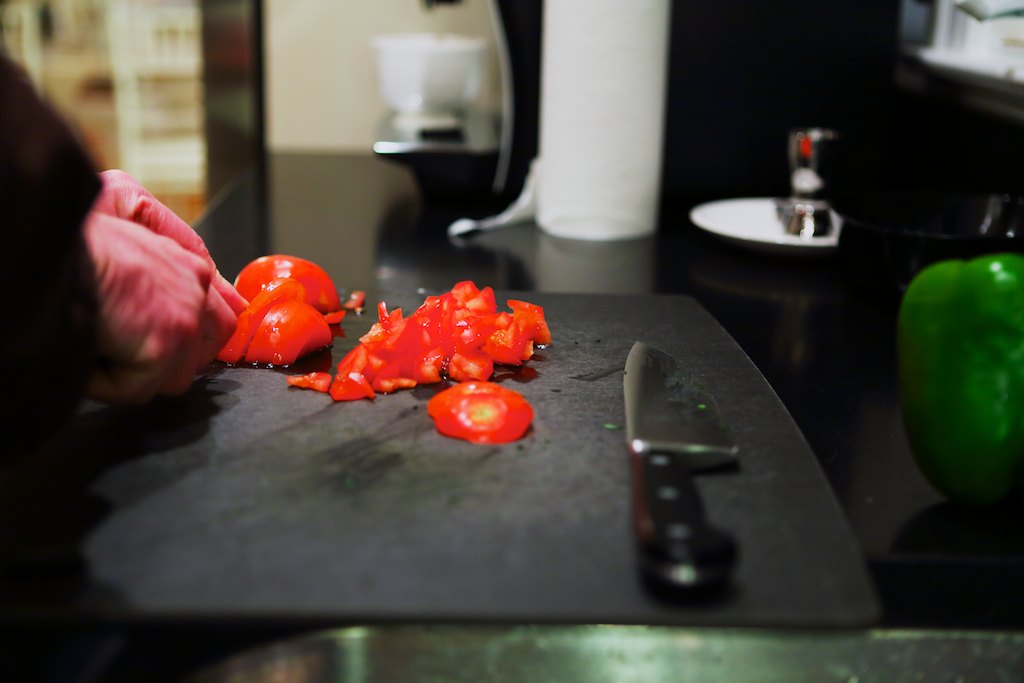 After pre-baking the crust, D-Rak applies extra virgin (that's what they all say) olive oil.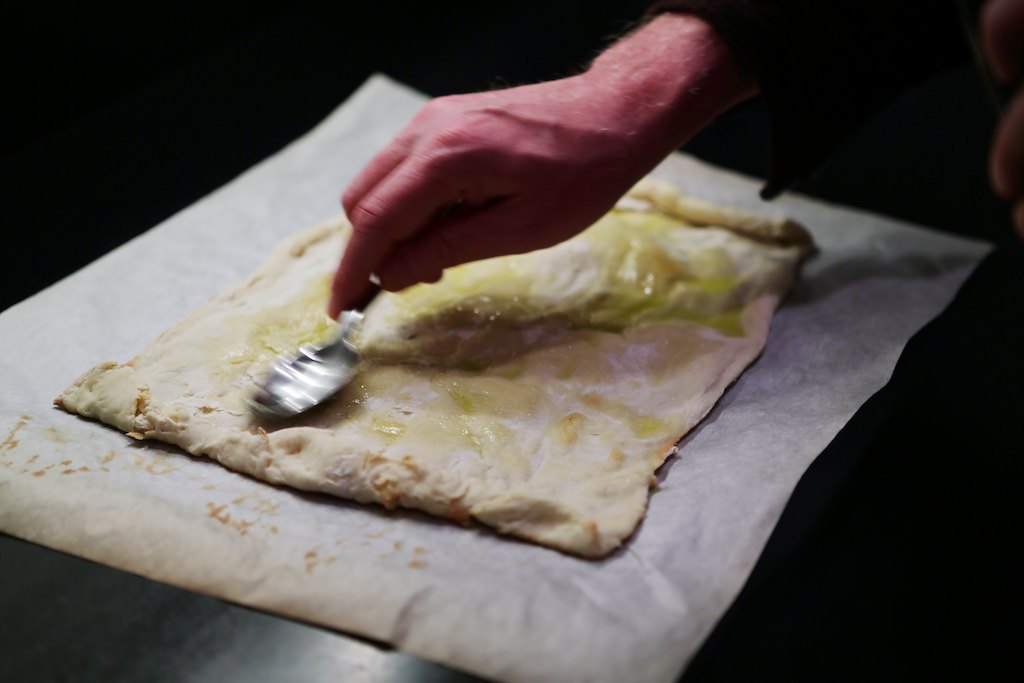 The application of the green pepper.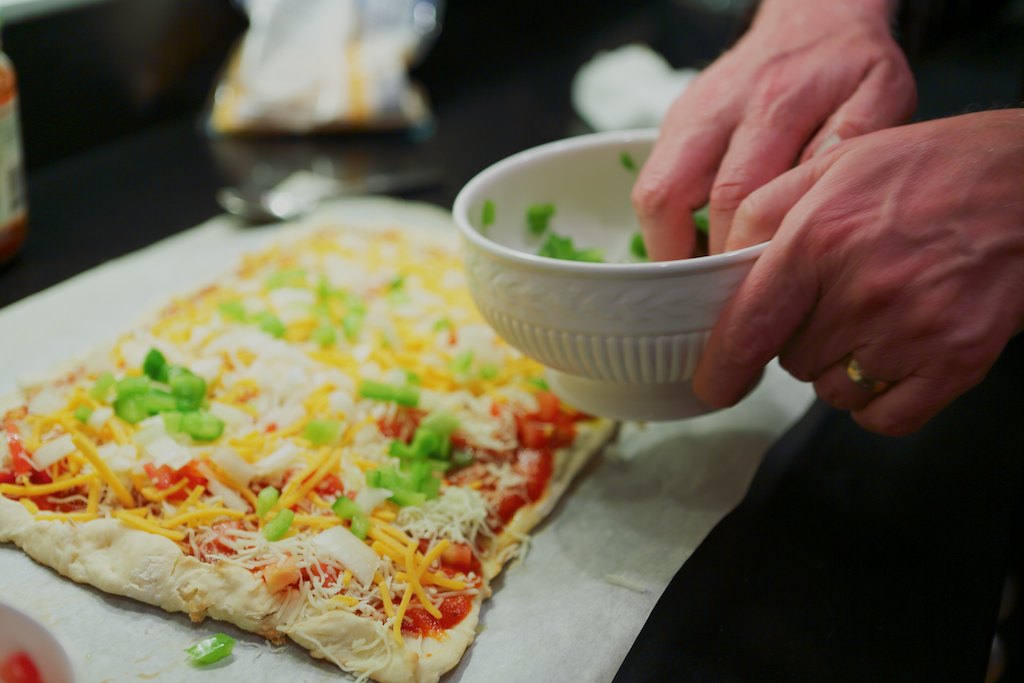 Other toppings for this first pizza included black olive, Spanish onion, pepperoni (on some of the pizza), banana peppers, mozzarella, and cheddar cheese. The second pizza would be a little different.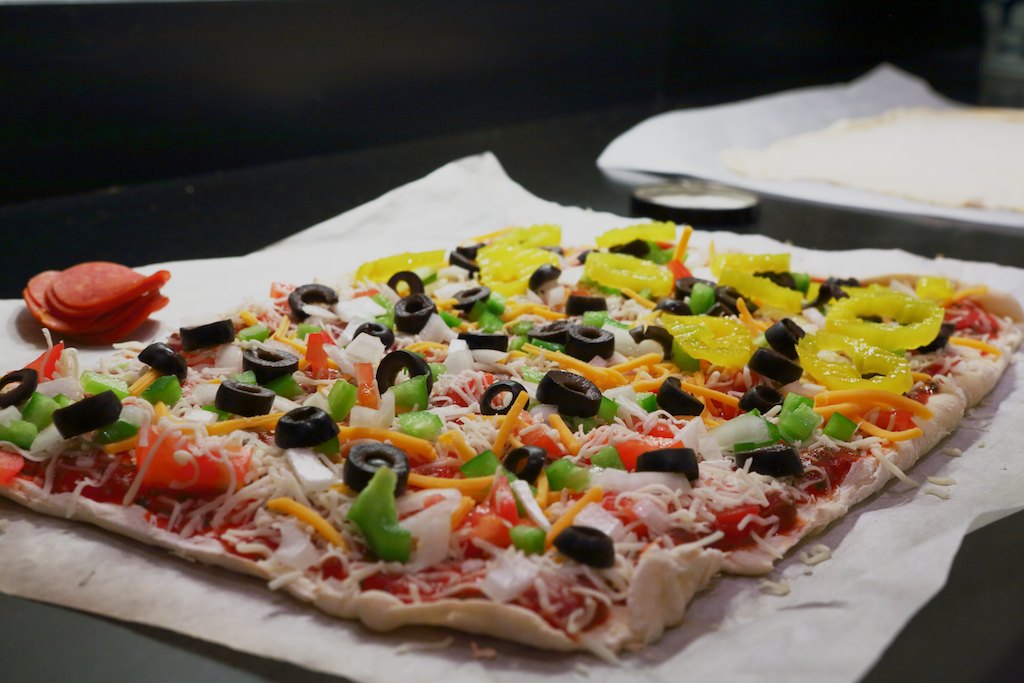 Baked! (Dude.)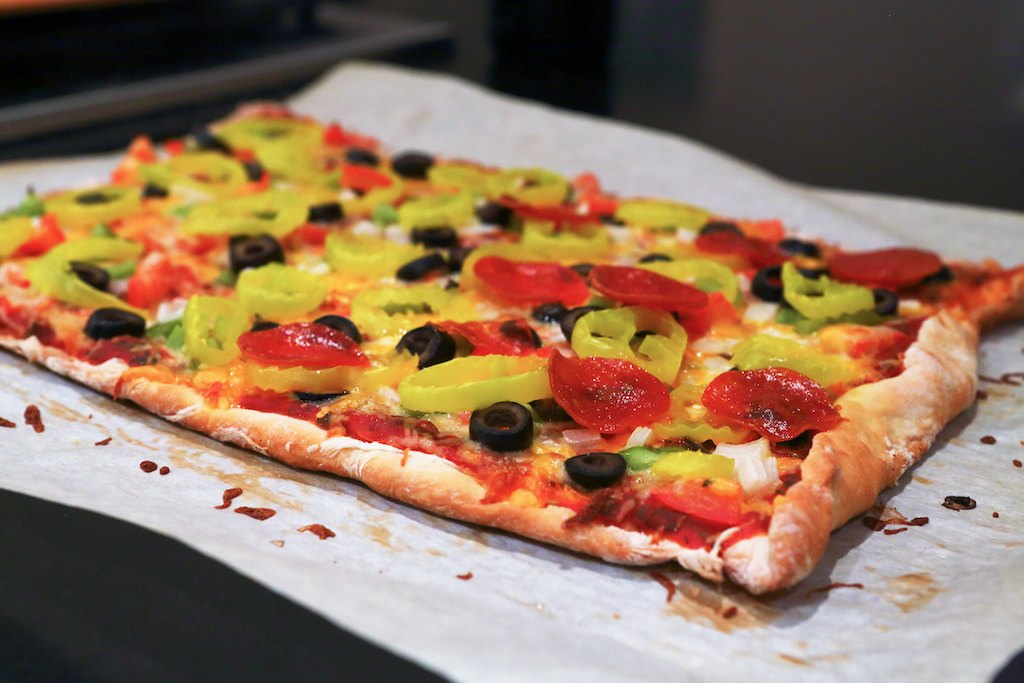 Pizza number two added mushrooms, marinated artichoke, and a lot more cheese (including fresh-grated parmesan). I liked this one even more. (Observe the Vegetarian Strip.)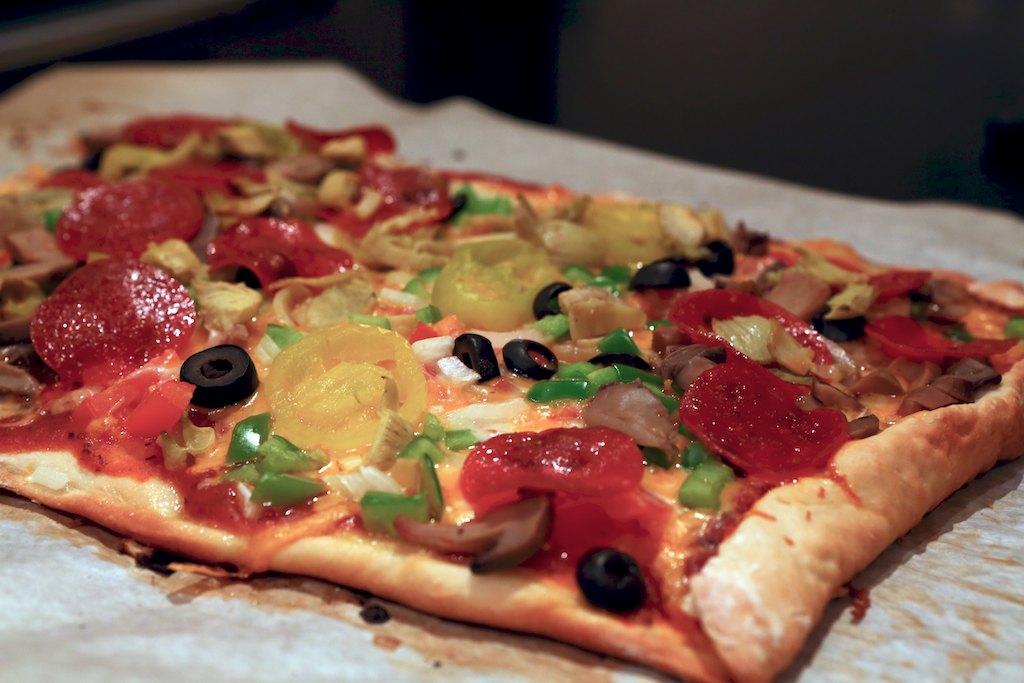 Eating time! I'm pretty sure the picture that D-Rak is taking would soon be on Facebook. (Um, why am I the only one with a mixed drink?)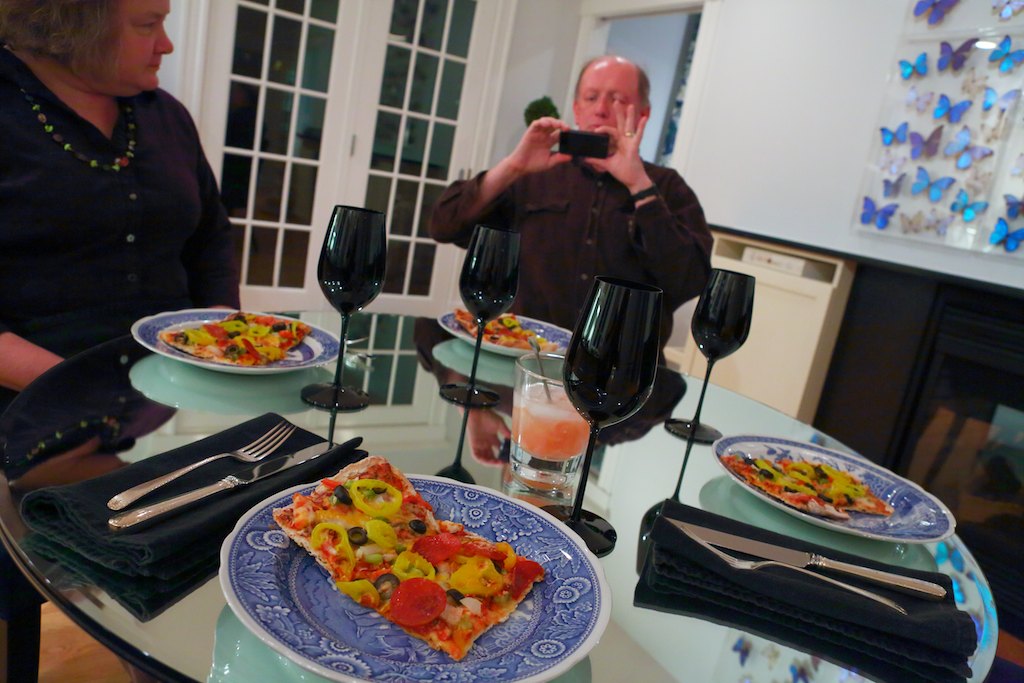 Dessert, because we didn't plan well, was mango and strawberry mochi from Trader Joe's. Very tasty, but messy (you end up with flour everywhere).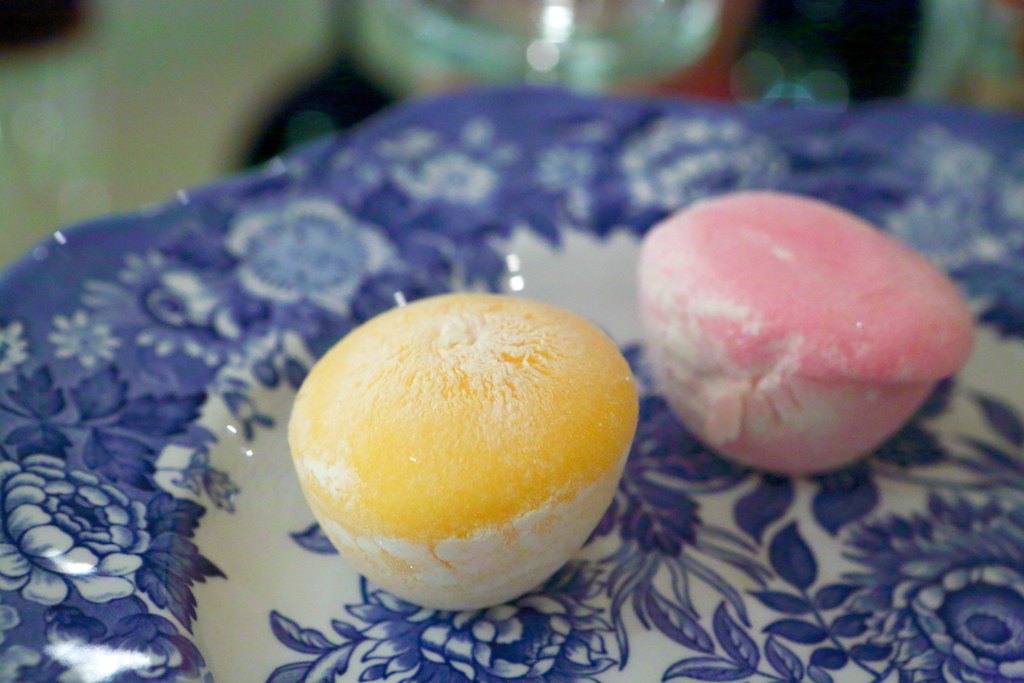 I thought the evening was fun and the pizza delicious. Silly Putty Cat was completely unimpressed.