May 26, 2010
Warning!!!
It appears that "Asphalt Cocktail" should come with some kind of warning.  Over the past year, a percussionist at Oklahoma State (you can hear their phenomenal recording here) sliced his thumb open on the sheared metal of the crushed trash can, splattering blood onto his part when he returned to the tambourine to play the last few bars of the piece…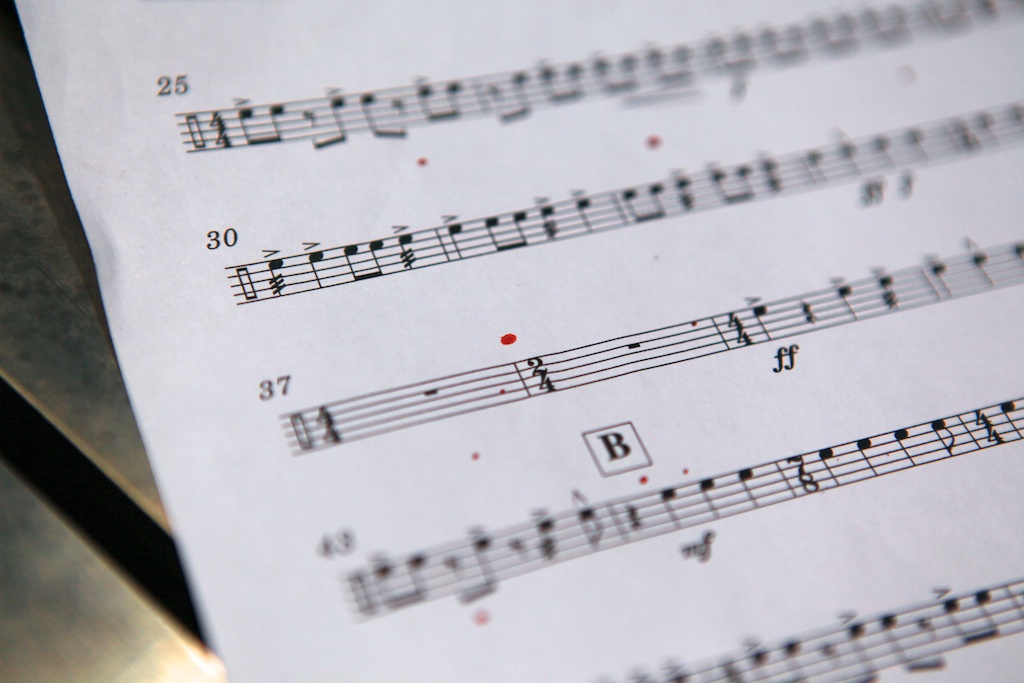 In March, a percussionist playing the same part at Gresham High School nearly broke her pinky during a rehearsal.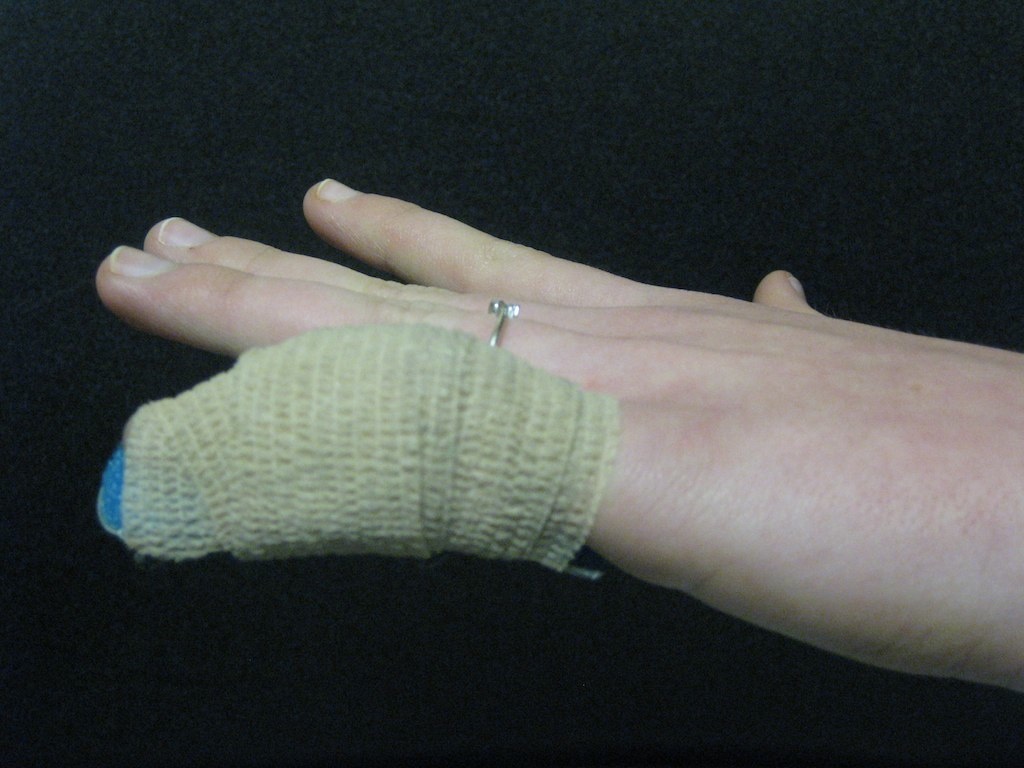 Then there was the picture that Cody Birdwell sent me from the emergency room after he stabbed his fancy graphite baton all the way through his thumb during an Asphalt Cocktail rehearsal.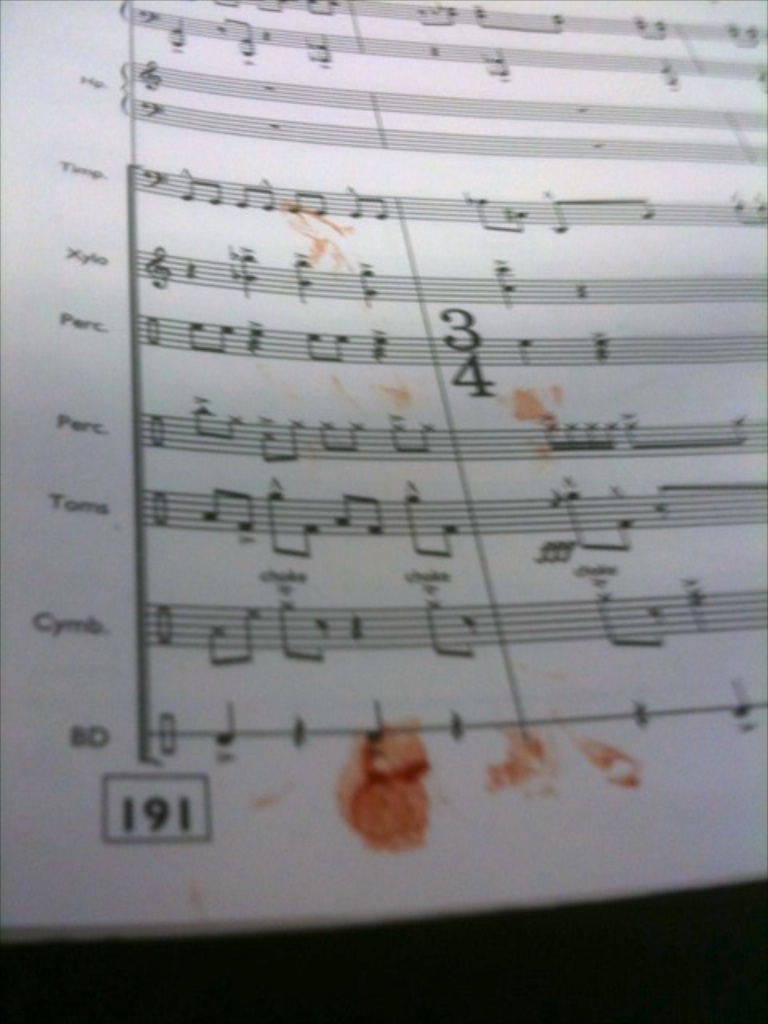 The cake, though, goes to Daniel Pritchett, the conductor of the band at Valparaiso High School in Indiana. After their performance a few weeks ago, Dan sent me this note…
The students will remember that piece all of their lives. And so will I, as my pacemaker/defibrillator went off during the piece on our two local concerts!! I was in the hospital Wed. night and Thursday of last week trying to get my heart regulated.
He's not joking. The piece nearly gave the man a heart attack.
I don't know whether to be impressed, flattered, or horrified. I think I'm going to start including a liability waiver with the rental agreement, though.