March 18, 2013
The Frozen Cathedral : this week!
Tomorrow afternoon, I fly to Greensboro, NC, for the bi-annual CBDNA National Convention. There will be no fewer than 10 world premiere performances this week, and FOUR of them are on Friday's UNCG (University of North Carolina Greensboro) concert. That concert will feature the new music from Scott Lindroth ("Alarm Calls"), Steven Bryant ("Solace"), Joel Puckett ("Short Stories"), and me ("The Frozen Cathedral").
UNCG "previewed" these pieces over the past several months, giving all of us composers the opportunity to make revisions (which I did.  Did you know that bass flute is really quiet and easy to cover?). They also recorded all of these pieces with several multi-hour recording sessions for each piece. In my case, this meant two back-to-back weekends spent flying back and forth to Greensboro.
There are worse things. There's some very good food in Greensboro – like the new Wolfgang Puck Pizza bar. (I'll be returning there this week.)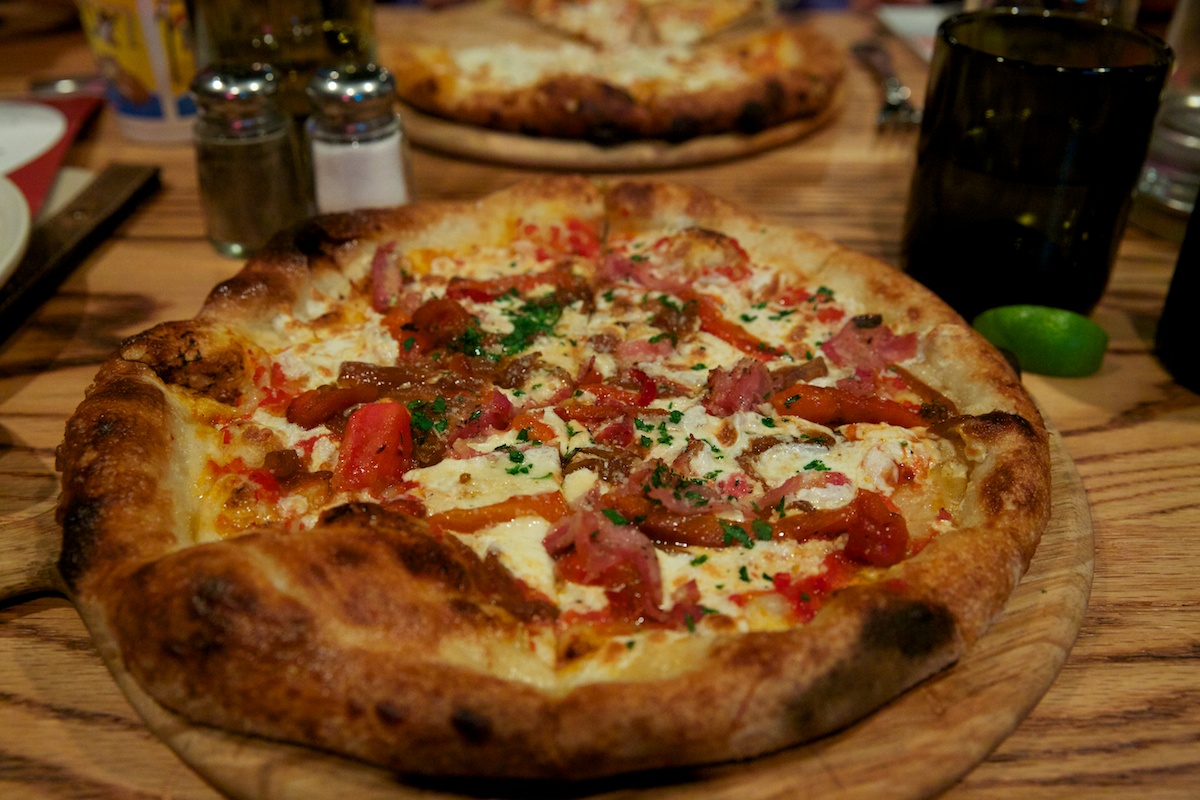 The recording sessions went really well. (You'll see!  The recording will be on iTunes on Friday!) This is Dennis, the engineer.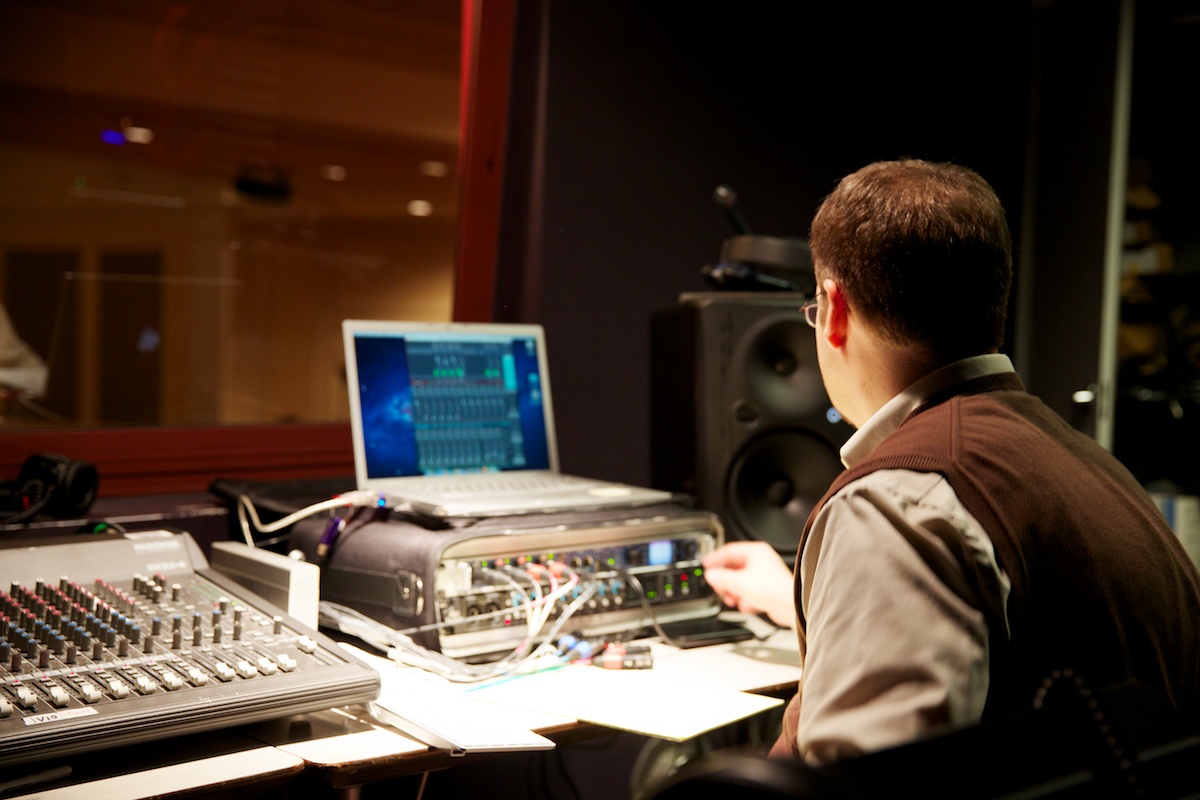 "The Frozen Cathedral" requires 10 percussionists. TEN. (Don't worry; we banish three of them to the balcony.) Here I am with the percussionists and their great professor, Kristopher Keeton.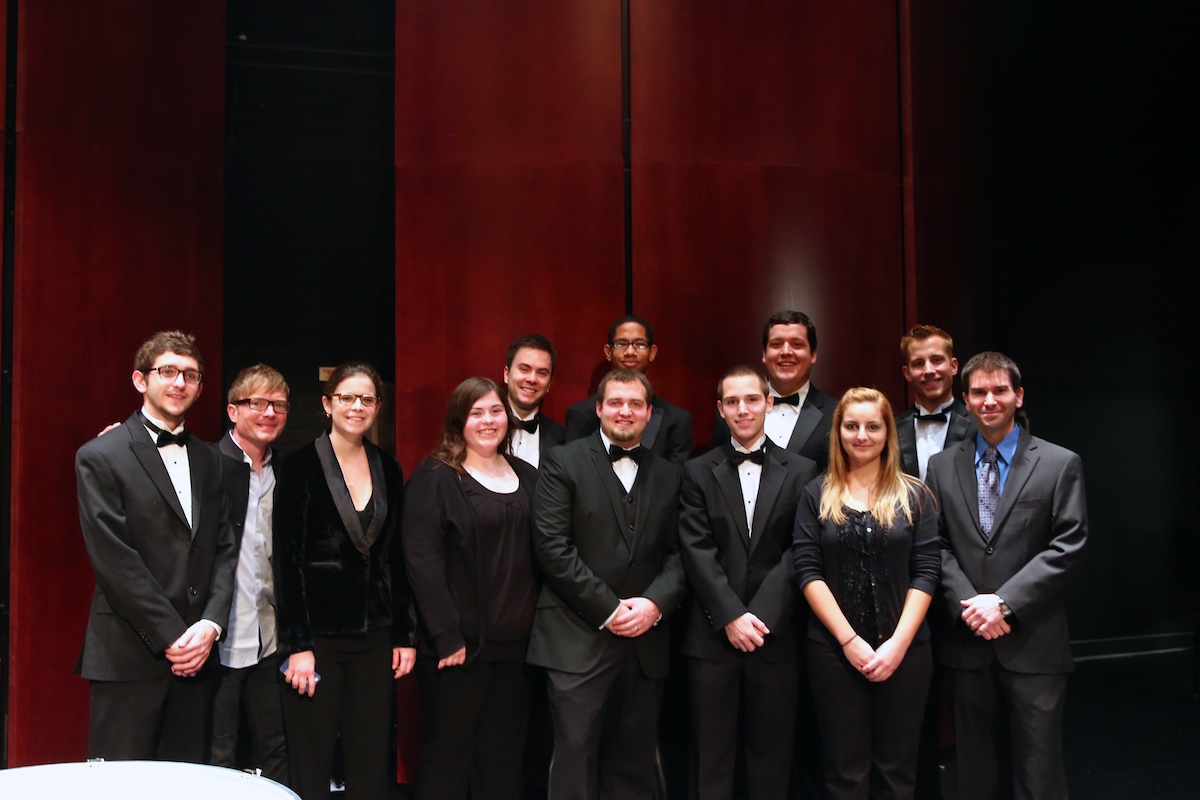 Recording music is very serious business and requires me to wear my Serious Person Glasses.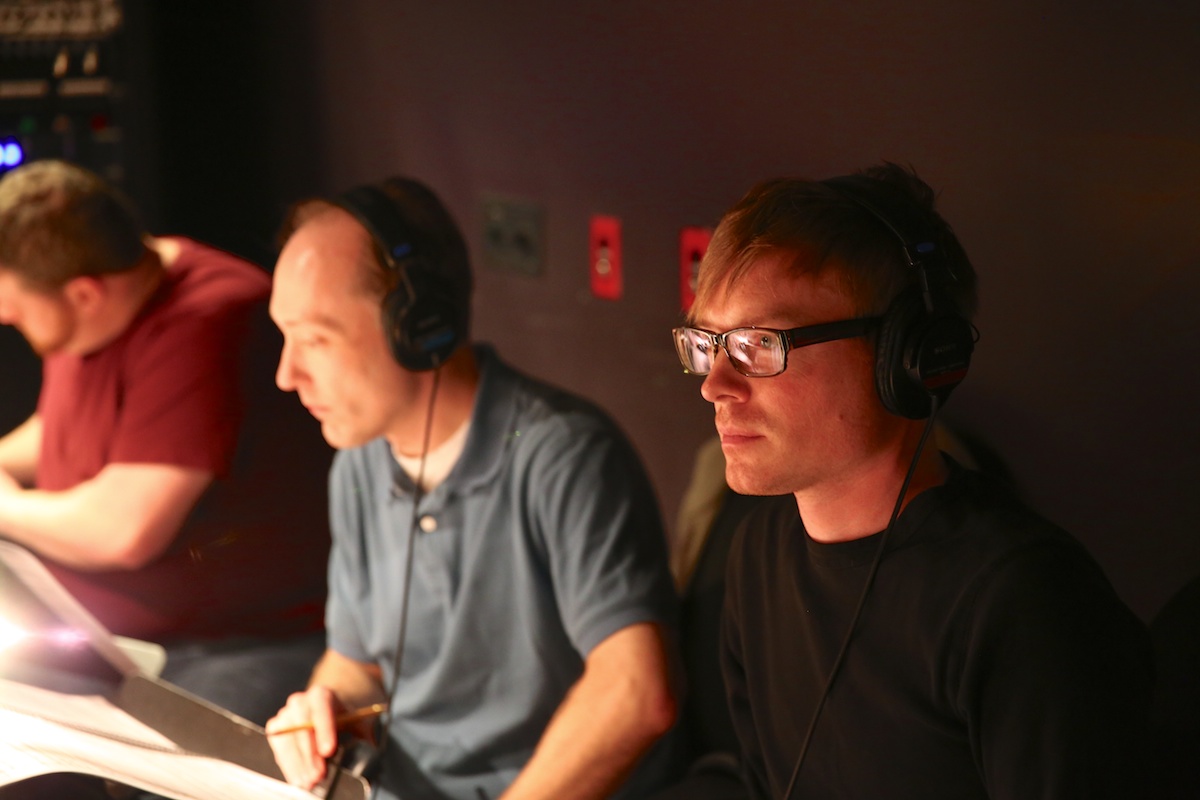 The players — and conductor, John Locke — were incredible. This was eight hours recording very difficult music.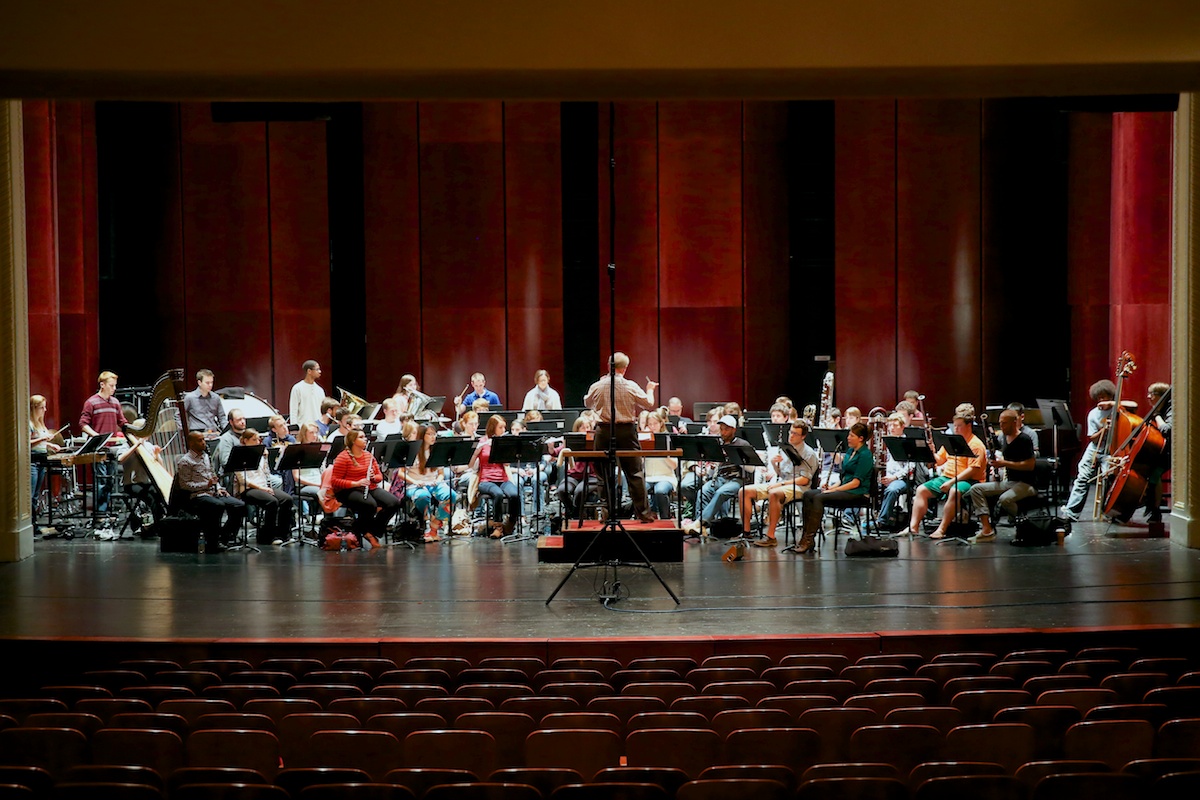 When it was all done, we celebrated with a cocktail. I give you (what else?) "The Frozen Cathedral" : vodka, rum, sour, pineapple, and Blue Curaçao. (This was surprisingly good.)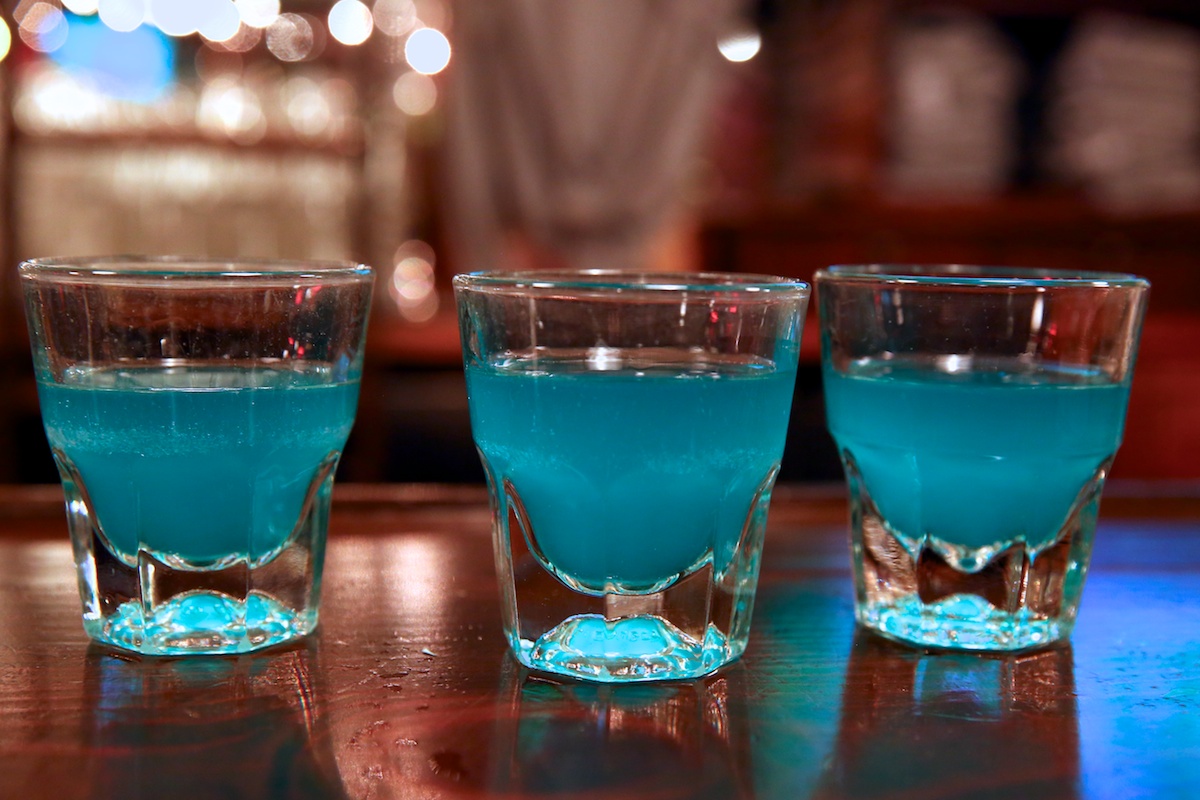 A good time was had by all. *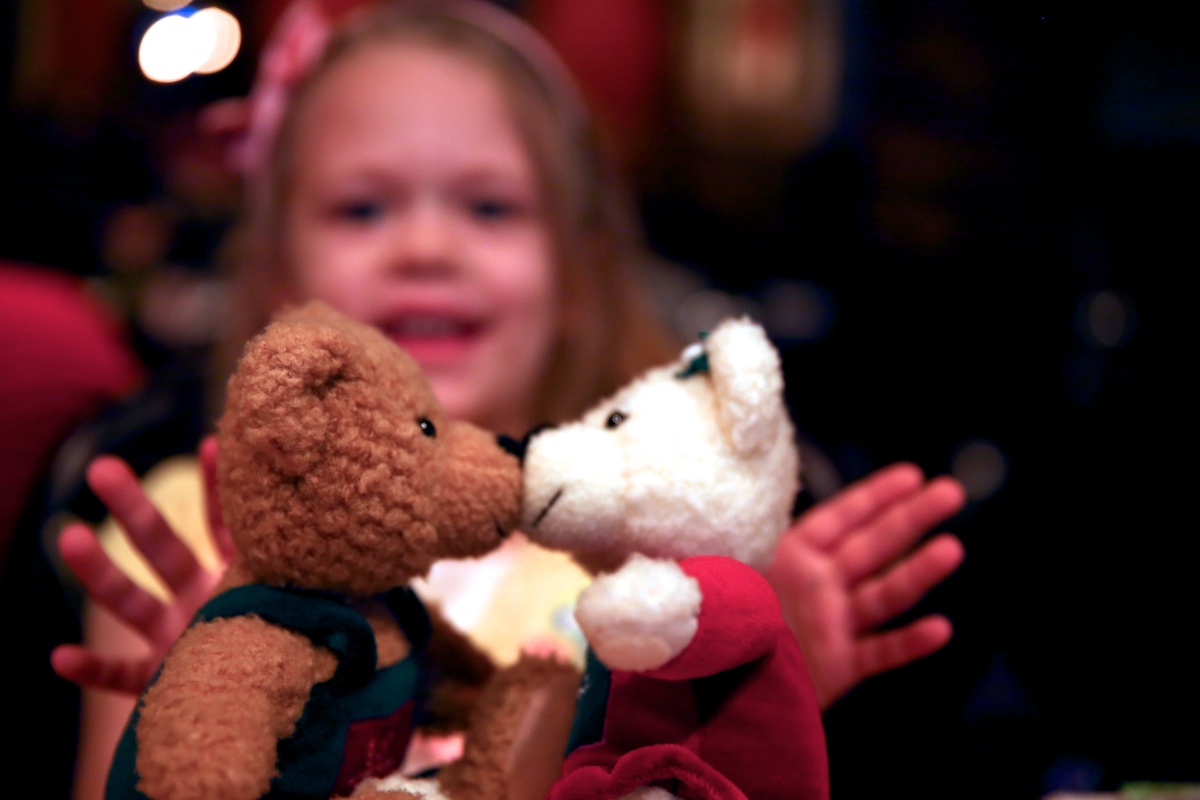 * child in photograph was not at the bar
The "preview" performance and the recording sessions were great — but those are nothing compared to what will happen this Friday night, when UNCG performs their full program. There won't be a dry seat in the house.