December 15, 2008
Ornaments!
It was something like 78 degrees here in Austin this weekend, and I thought, WTF, it's December, would a little cool weather kill this city?!  So this morning it's 34.  That'll teach me to keep my mouth shut.  34 is a little too cold, but I realize that's nothing.  I think three years in LA made me soft.  I'm flying to Chicago tomorrow, where it's currently 8 degrees.  Ouch.
Although we'd had trees up (five of them — just counting the inside ones) for two weeks, we just put on the ornaments yesterday. We have some of the traditional things that we have every year, like Loki under the tree…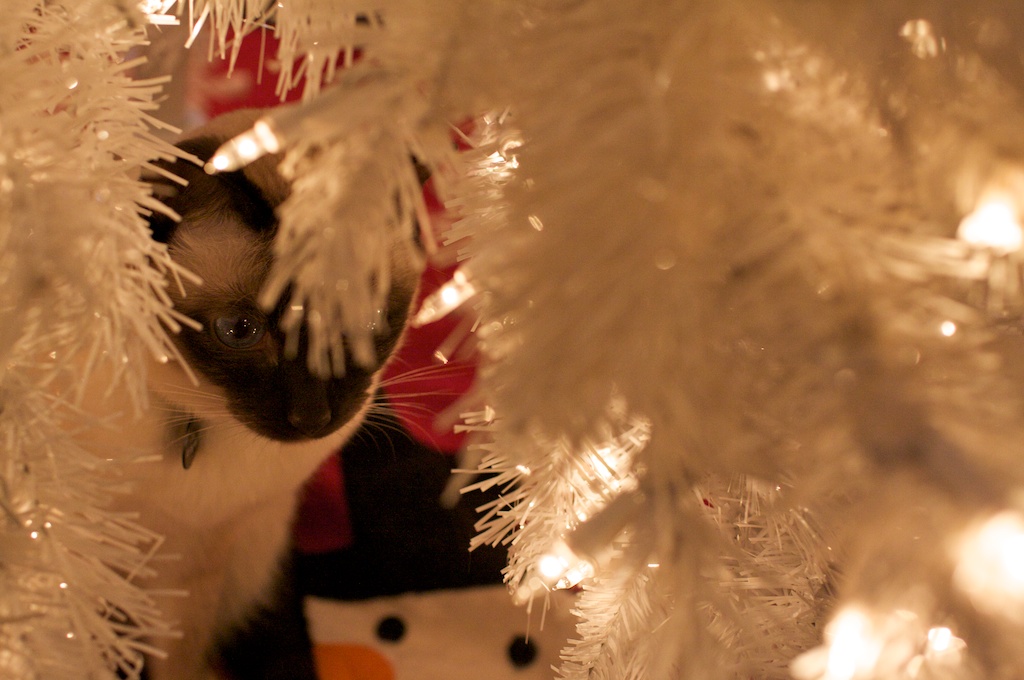 … but this year, we have a few new things. First up, AEJ traditionally buys me a singing stuffed Christmas treat every year. These are those little stuffed things you find near the check-out at the drug store that have a little "press me" button on their hand or belly, and when you press it, a gramophone-quality recording of a Christmas song plays from the stuffed innards of the toy. We've build up quite a collection of these critters, and we don't really have a good place for them, so AEJ decided this year that we'd just stick them on the tree.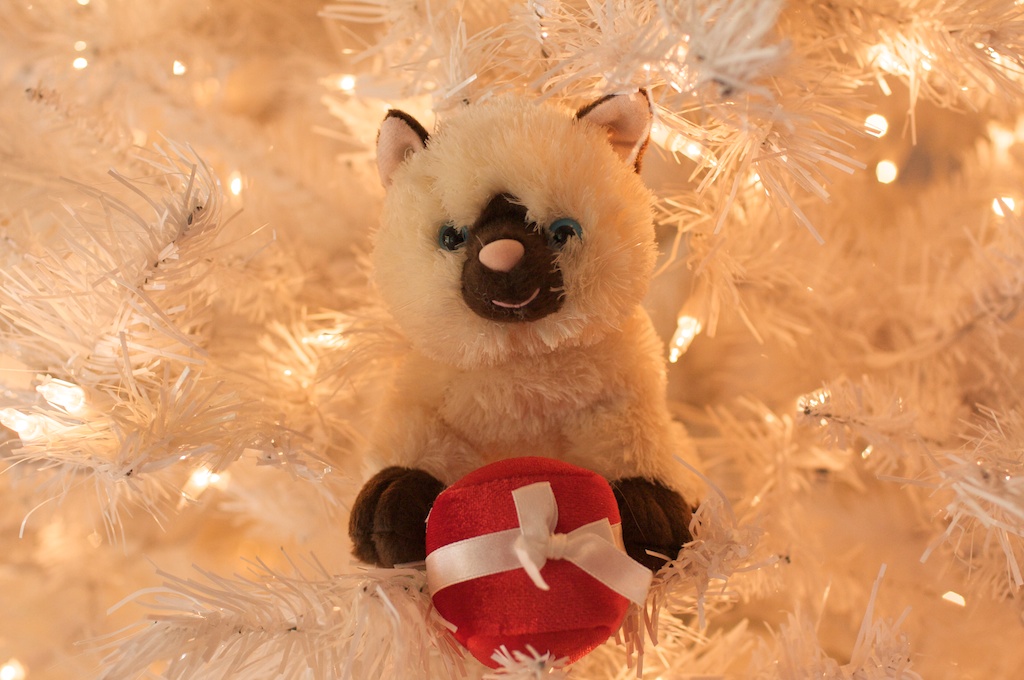 Not all of our stuff critters play songs. This critter, which I bought for AEJ a few years ago, is Cinnamoroll, one of the Hello Kitty characters, who has a "warm heart, wagging tail, and a smile just for you!" He (she?) looks pretty awesome on a Christmas tree, I have to say.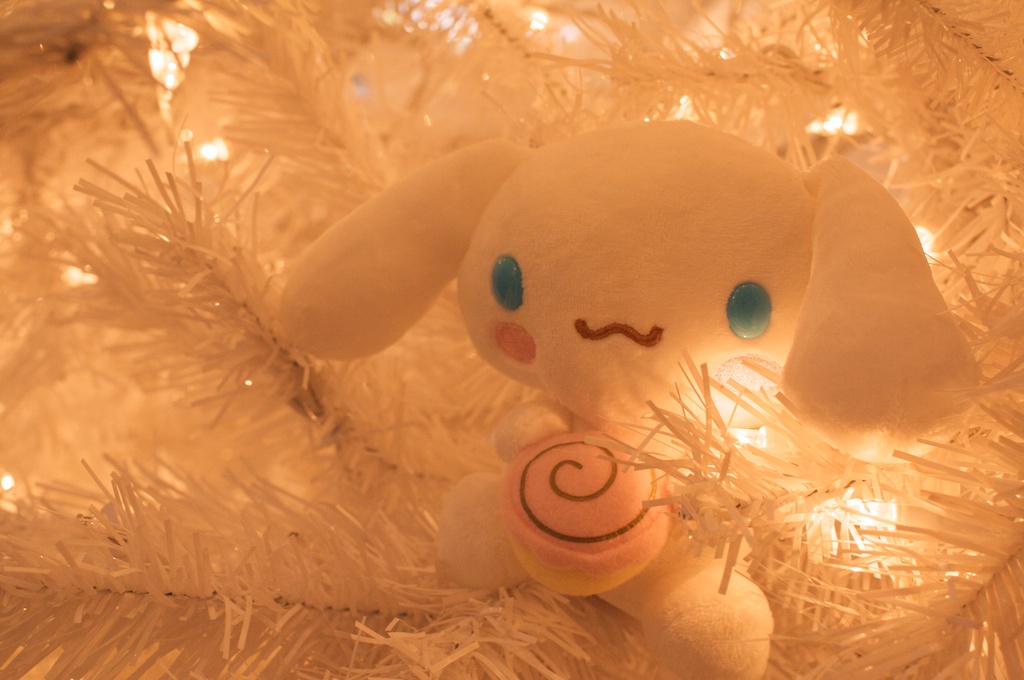 Keep in mind that all of these things are at least 6″ tall, and without any kind of hooks, so they're all just kind of stuffed between the branches. Here's everybody's favorite miner (wink, wink), Yukon Cornelius.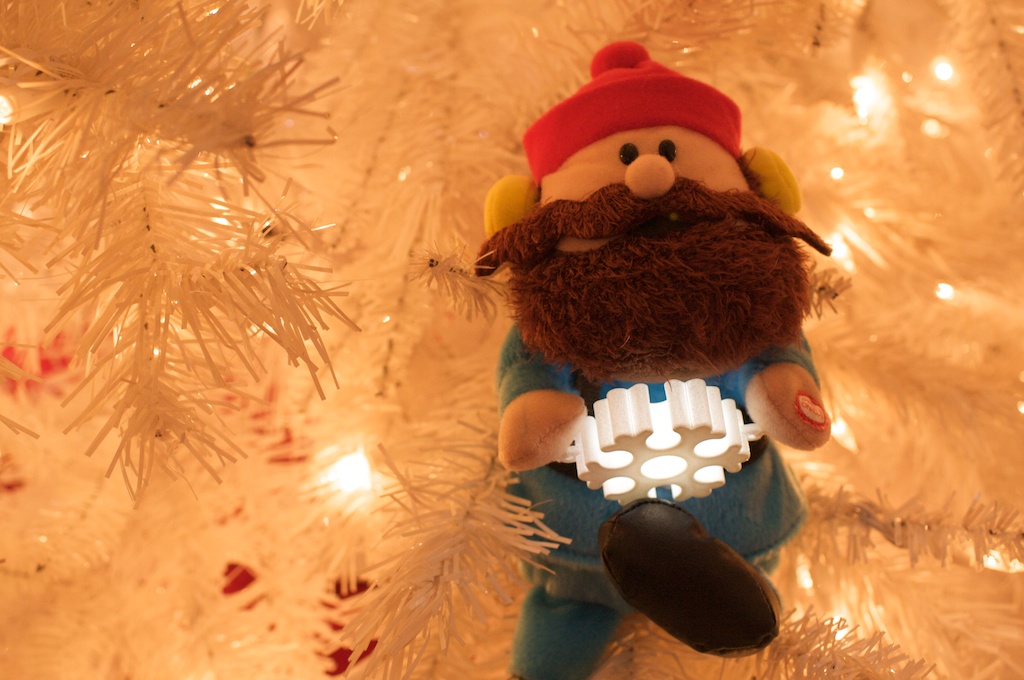 The other thing that's new this year is that the tree has kind of been taken over by AEJ's new obsession : bottle-brush (or "buri craft," whatever that means) animals. We've gotten a few over the past few years…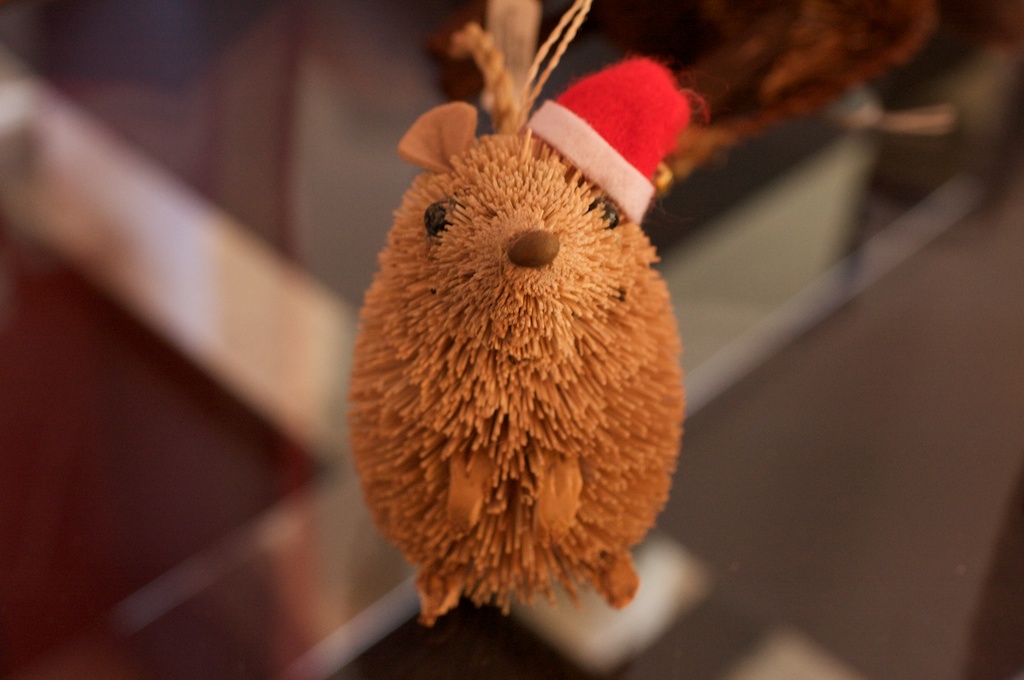 … but this year we went crazy — and bought all of them. (That's what we do. Nothing is in moderation with us, in case you haven't noticed that.)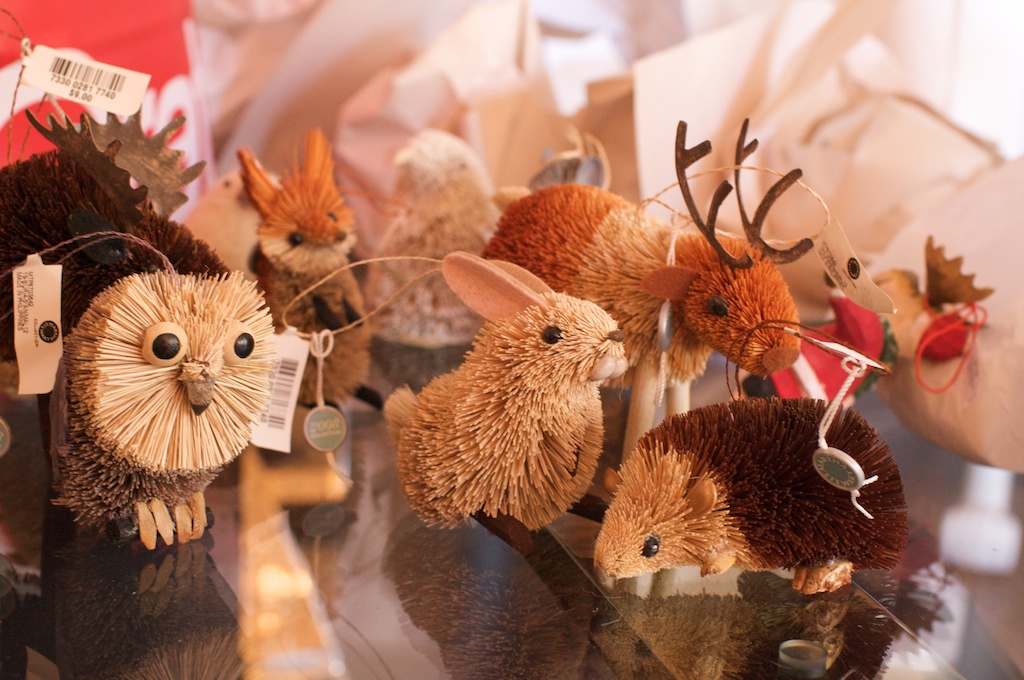 They're really very cute — and Loki likes them.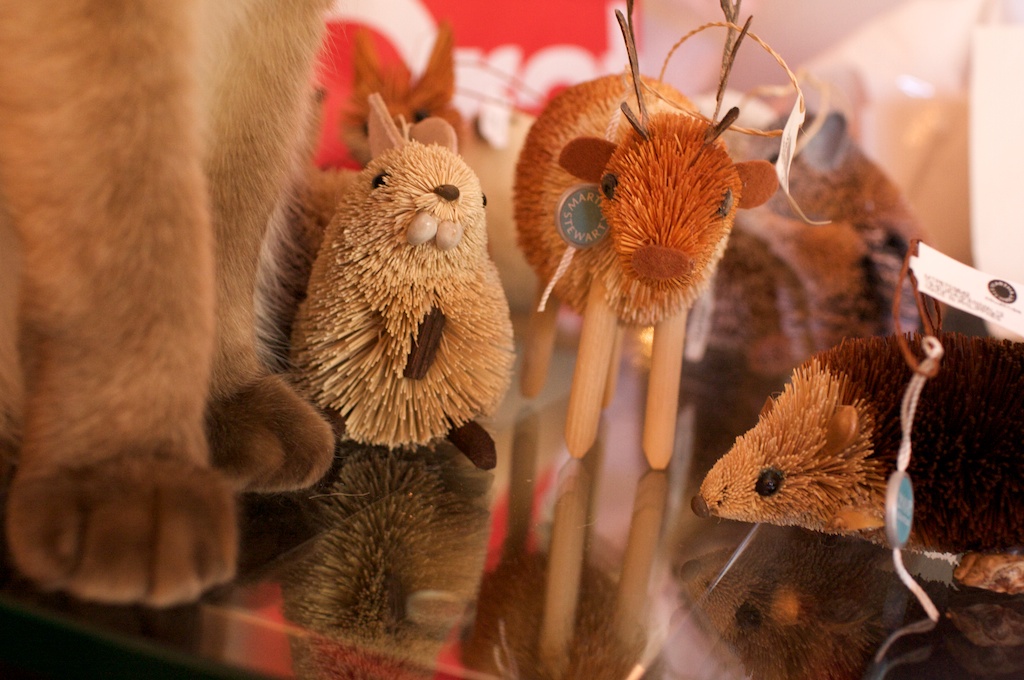 They're like band directors though — always gossiping. "Did you hear who got the job at Southeastern Illinois State?" "OMG!!!"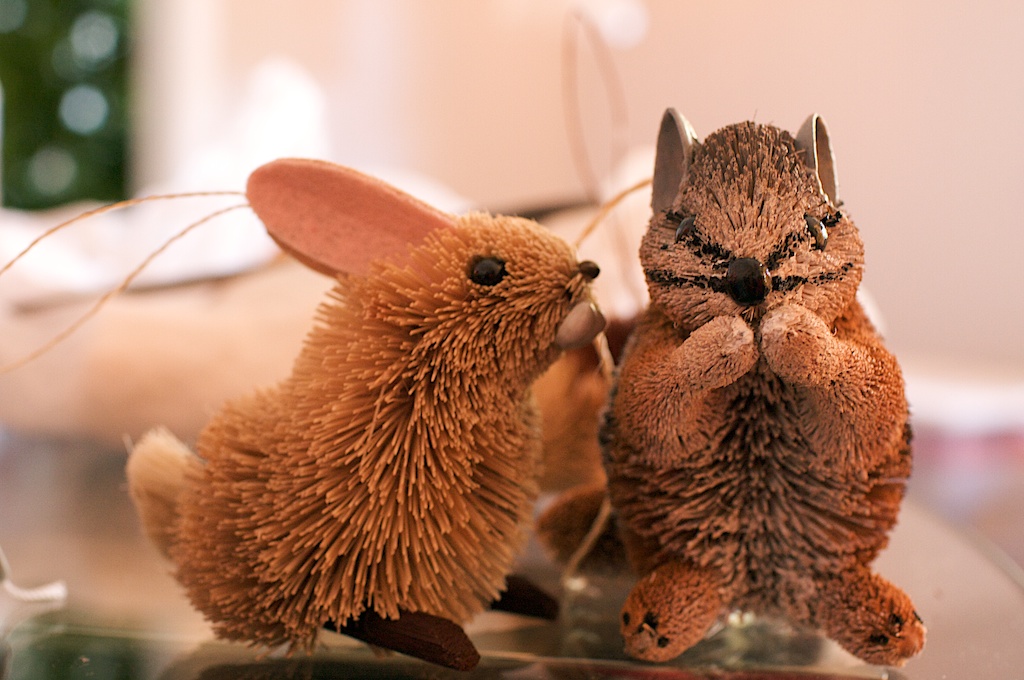 It was Randy Reindeer, one of the "turtleneck" conductors, as they're called.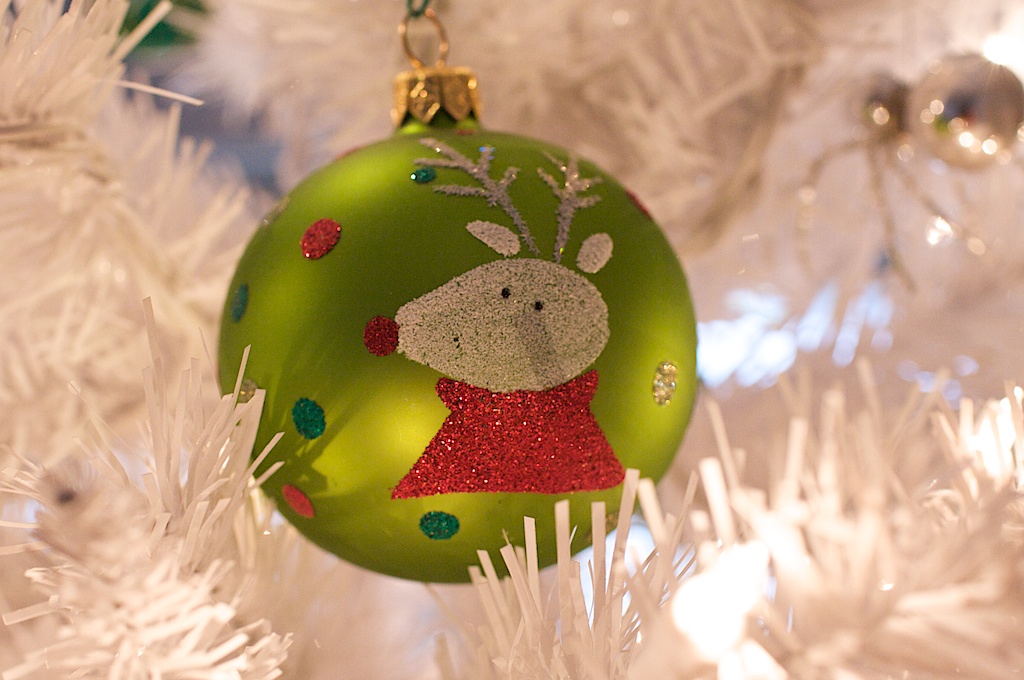 Mr. Owl is shocked as well.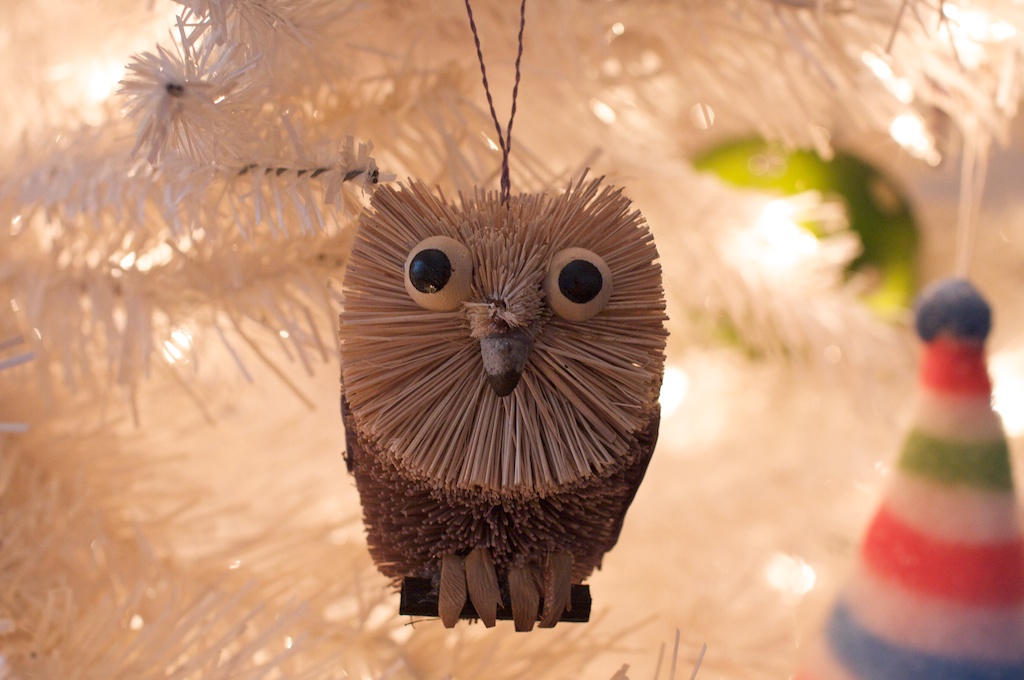 I'm not sure if they're greeting each other, or if this is just the end result of their holiday party.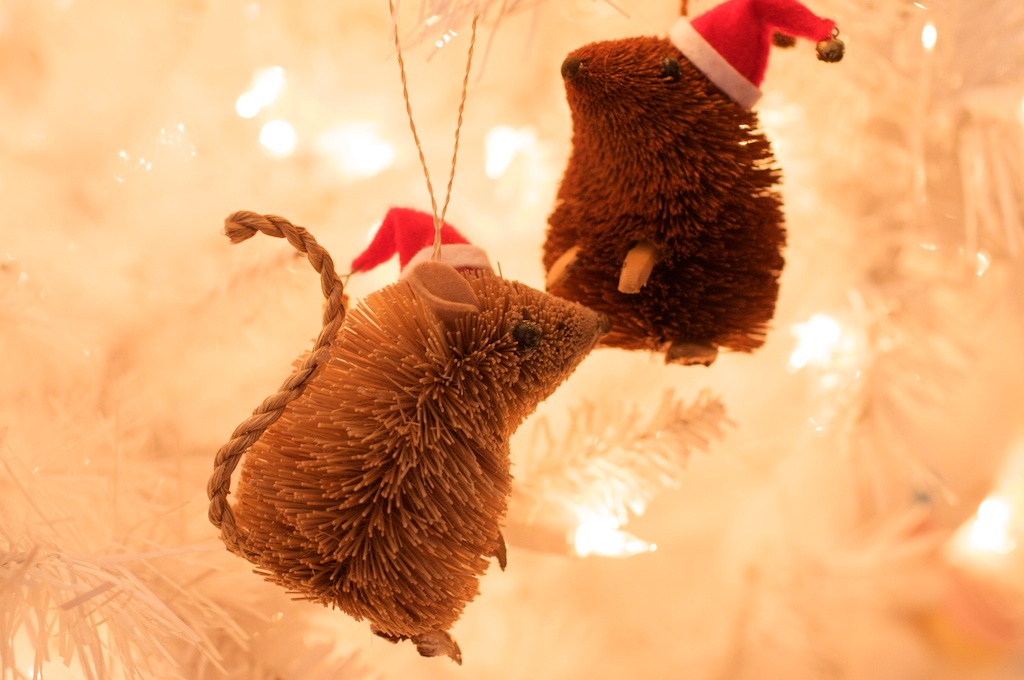 Macy's only had one Gimpy One-Armed Rabbit, but we got it anyway, because we see past disabilities.  We're selfless. It's how we give back.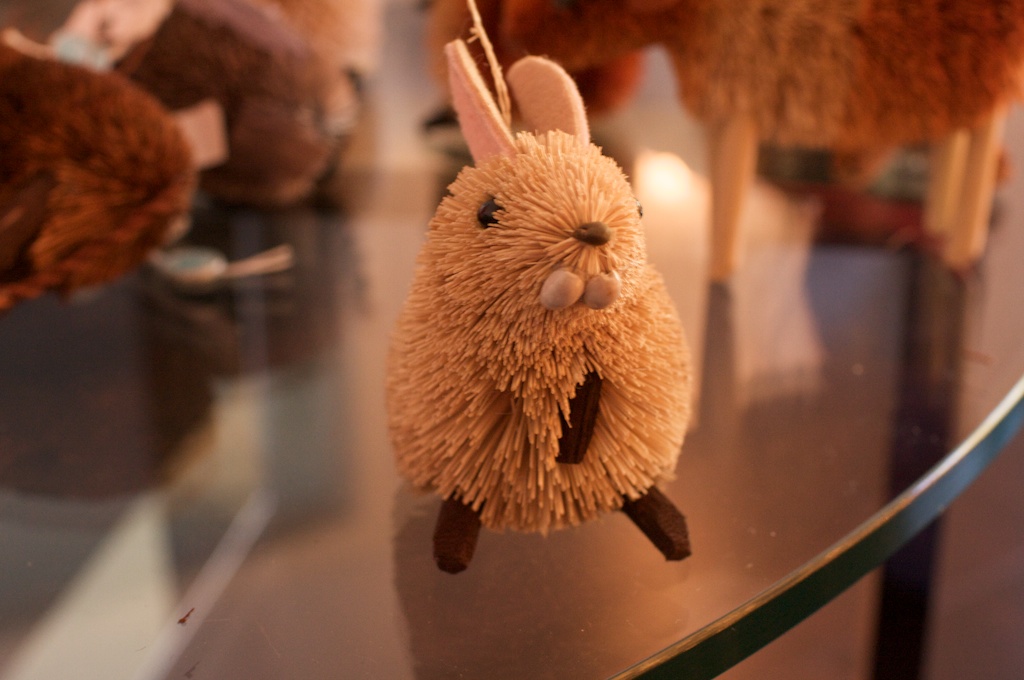 Since the neighborhood is overrun with real deer, we decided to celebrate that with deer critters both inside…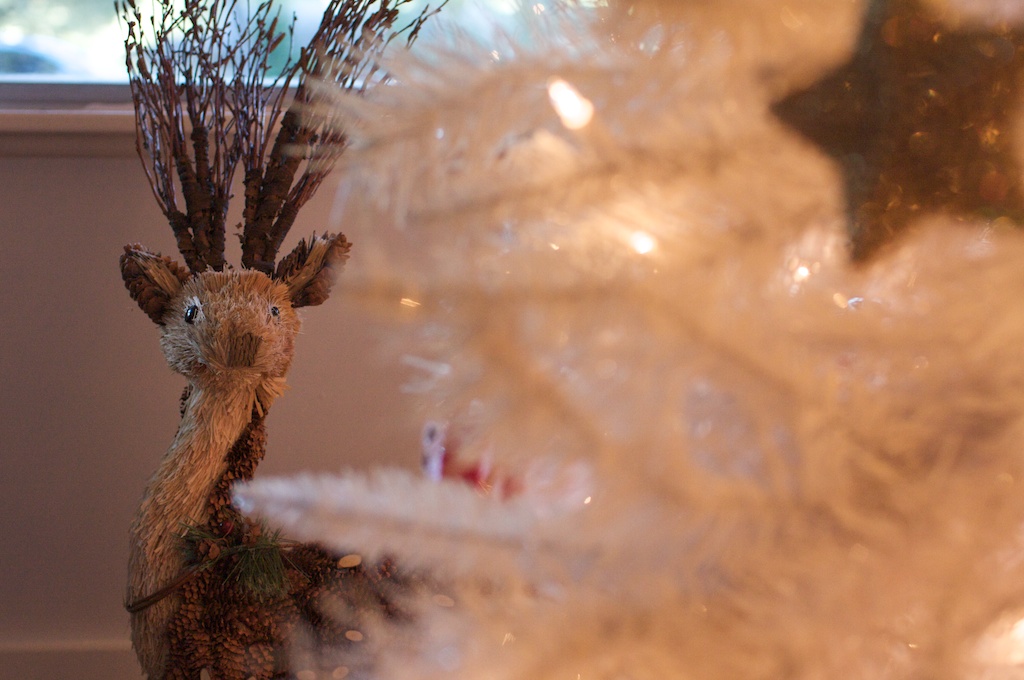 … and out.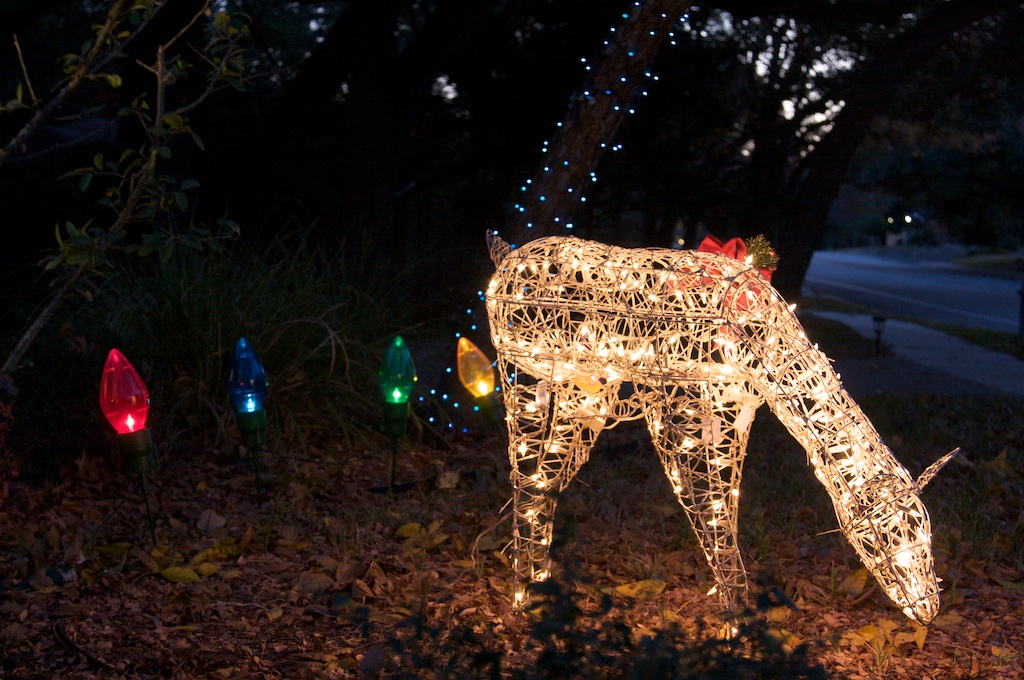 And Steve and Verena got us this nice reindeer ornament that now lives on our tree.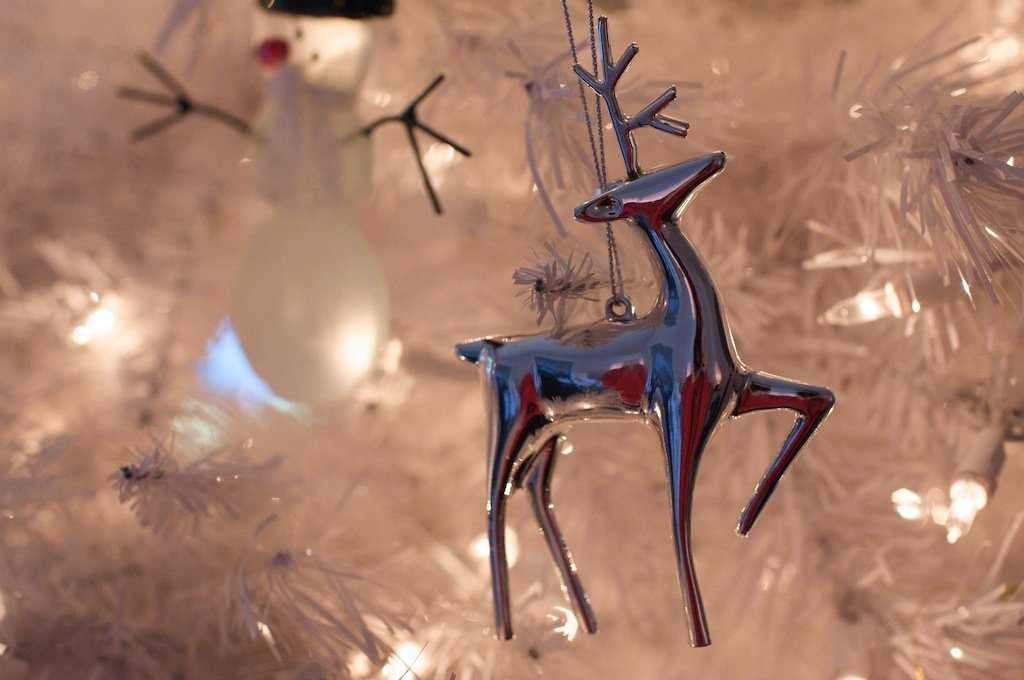 It's all very cheery.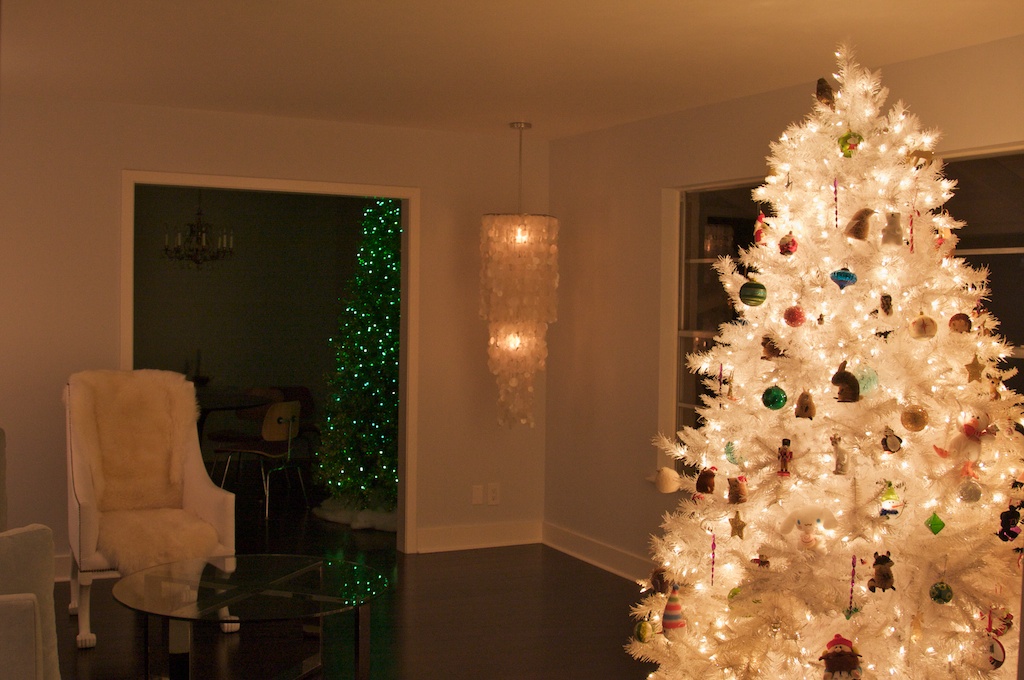 I'm off to pack for Chicago. 8 degrees and cocktails, here I come!