February 23, 2007
Hitched
I know I've been incredibly lax about updates lately, but it's been a crazy month. I was at Florida State from January 30 until February 3, then my mother came to visit until February 8th, when I left for Atlanta. I was just outside of Atlanta from the 8th until the 11th, when I went to Dallas/Fort Worth, then San Antonio (for the TMEA convention), and then I got home on the 18th. AEJ's brother, Peter, came to visit from the 18th until the 20, and AEJ and I left for Las Vegas for a few days away on Tuesday. We just got home yesterday. Today is my first full day at home, sans house guests, in over 3 weeks. I leave for Chicago on Sunday.
Needless to say, this entry will be brief, but not uneventful.
While in Vegas, we played penny slots (and managed to get $1 up to over $8)…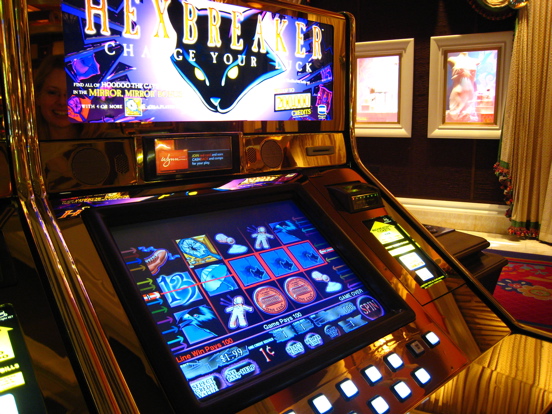 … stayed in a crazy-fancy room at the Wynn hotel — on the 56th floor…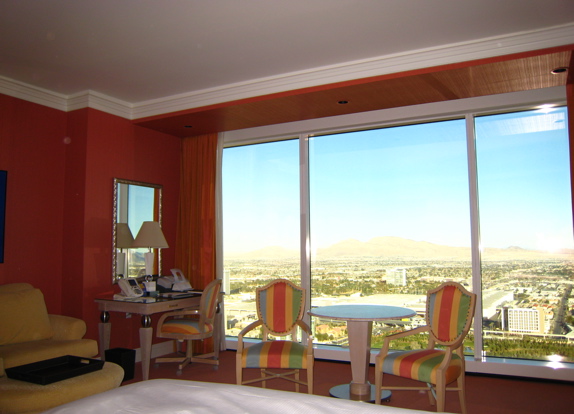 … contemplated buying jewel-encrusted pigs…

… went to a Japanese steak house (which was not Benihana)…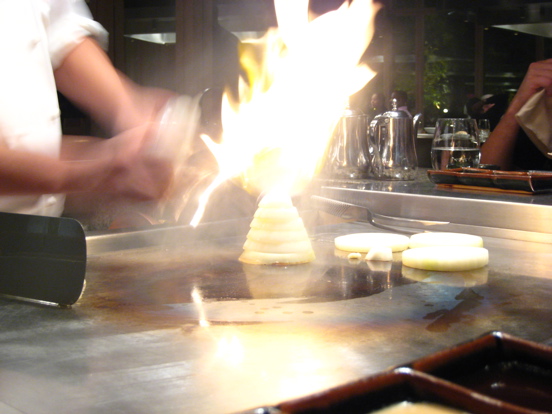 … enjoyed an incredible breakfast, right in our room (room service sure is fun — and have you ever seen a croissant with so many layers?!)…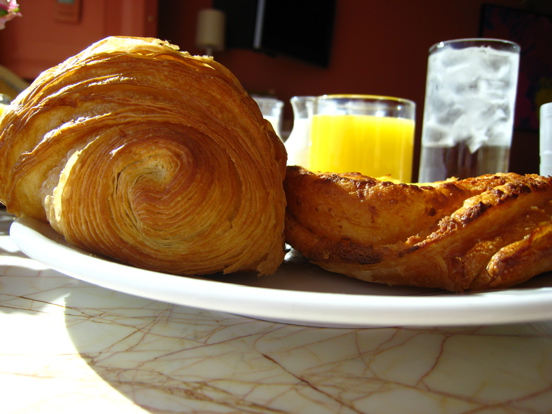 … considered hula-hooping, as this was clearly a hula-hooping zone…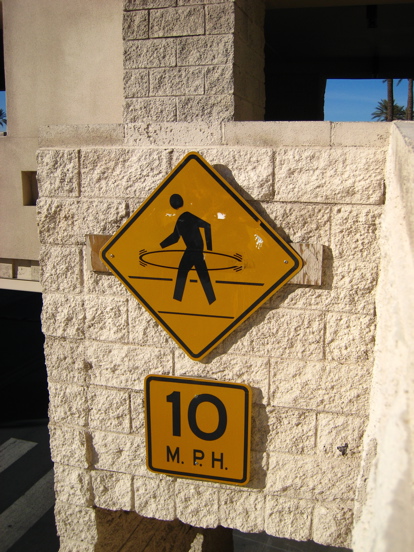 … went to an incredible dinner at Picasso, where we watched the Bellagio fountain show from a private terrace right on the water…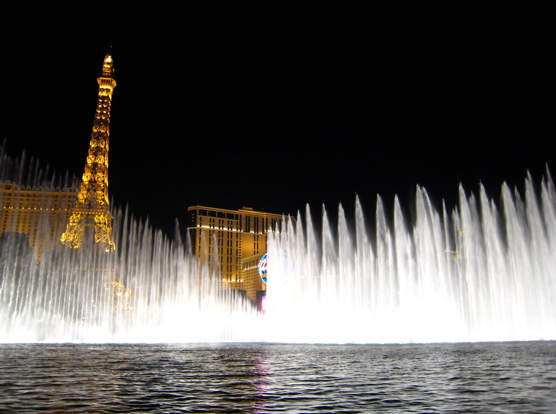 … and I asked AEJ to marry me. She said yes.