January 5, 2007
Happy Birthday, AEJ!
Today is AEJ's birthday, so last night — her Birthday Eve — we went to Mario Batali's new restaurant here in LA, Pizzeria Mozza. Holy wow, it's tasty. The place is small, friendly, and loud, and the atmosphere felt much more New York West Village than West Hollywood.
We had some incredible oven roasted olives (pictured) and a variety of warm beans baked under a bread crumb crust (insanely good, but not particularly photogenic).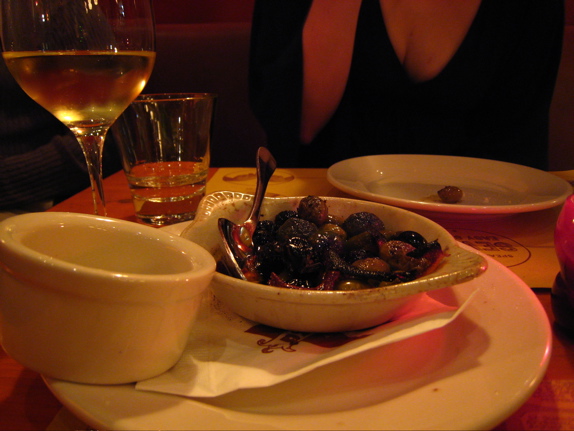 We had two pizzas. One was fennel sausaga, panna, and red onion. (It was infinitely tastier than it looks in this dark photo.)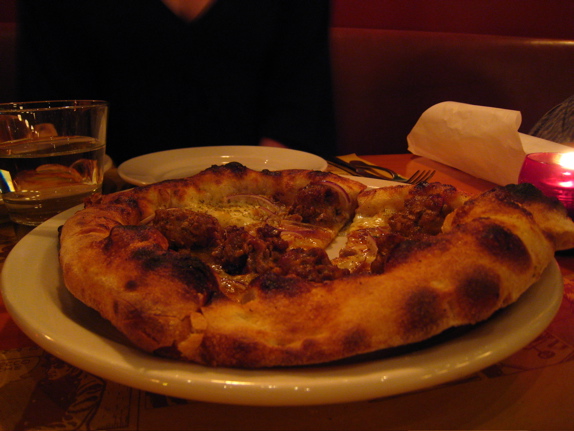 The other pizza was squash blossoms, burrata, and tomato. This ruled. I'd never tasted squash blossoms. I expected them to be like squash, but they're literally the blossom outside of the squash. They were earthy, and contrasted really nicely with the gooey fresh burrata (basically just a fancy kind of fresh mozzarella) and the best tomato sauce I think I've ever had.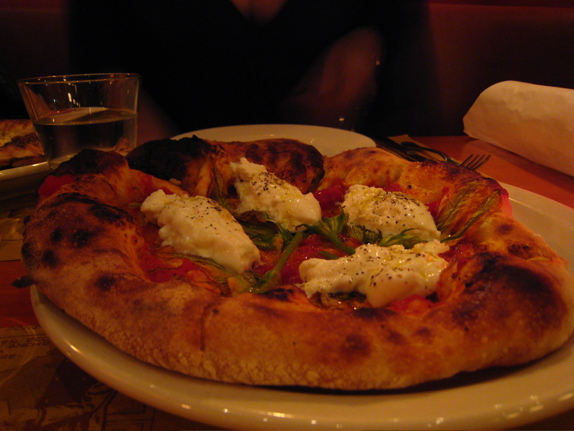 For dessert, we had the special key lime pie with candied lime peel. If you love lime, you'd go crazy for this. It reminded me of something my dad told me once. He said that one piece of dry cat food tastes like a thousand fish exploding in your mouth. This was like the lime equivalent of that — in a good way. Lime has never been so bright and wonderfully concentrated.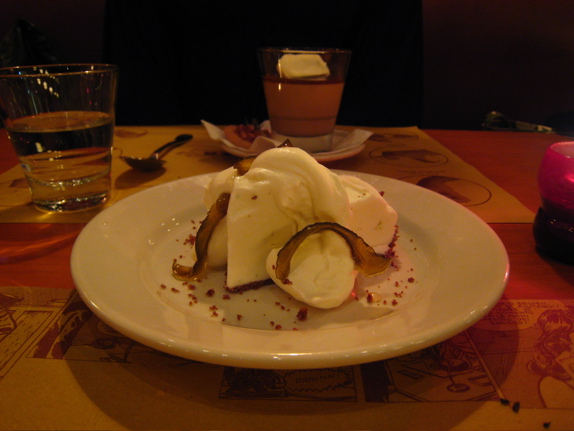 AEJ's dessert was the butterscotch budino (pudding) with creme fraiche and fleur de sel and two cute little rosemary and pine nut cookies. This was also extremely rich and yummy. The cookies were insane — who knew that rosemary and pine nuts on shortbread could be so good? (I guess Mario's pastry chef.) The pudding was unlike any other butterscotch pudding. It was much less sweet — like pudding "all grown up."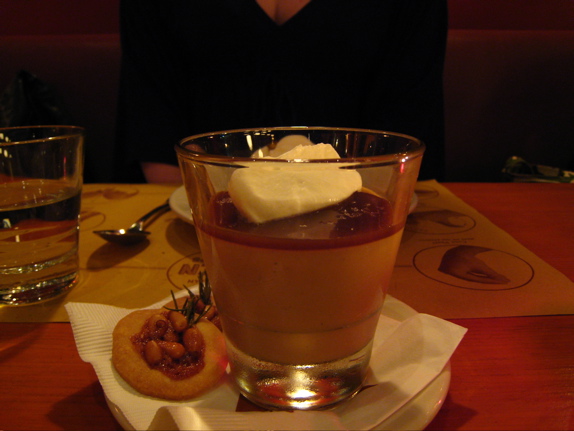 So, it was an excellent dinner. We'll definitely be going back to Pizzeria Mozza — maybe in February when my mother comes to visit.
Happy birthday, AEJ! Be sure to send her happy birthday wishes!