November 23, 2007
FSU: One more time
I spent several days last week at Florida State, where Rick Clary — who is certainly my biggest champion — performed two of my pieces. It was, as it always is, a great visit, and a spectacular concert. Rick knows how to do my music better than just about anybody (just check out his performance of "Turbine" elsewhere on this site), and the concert on Sunday was no exception.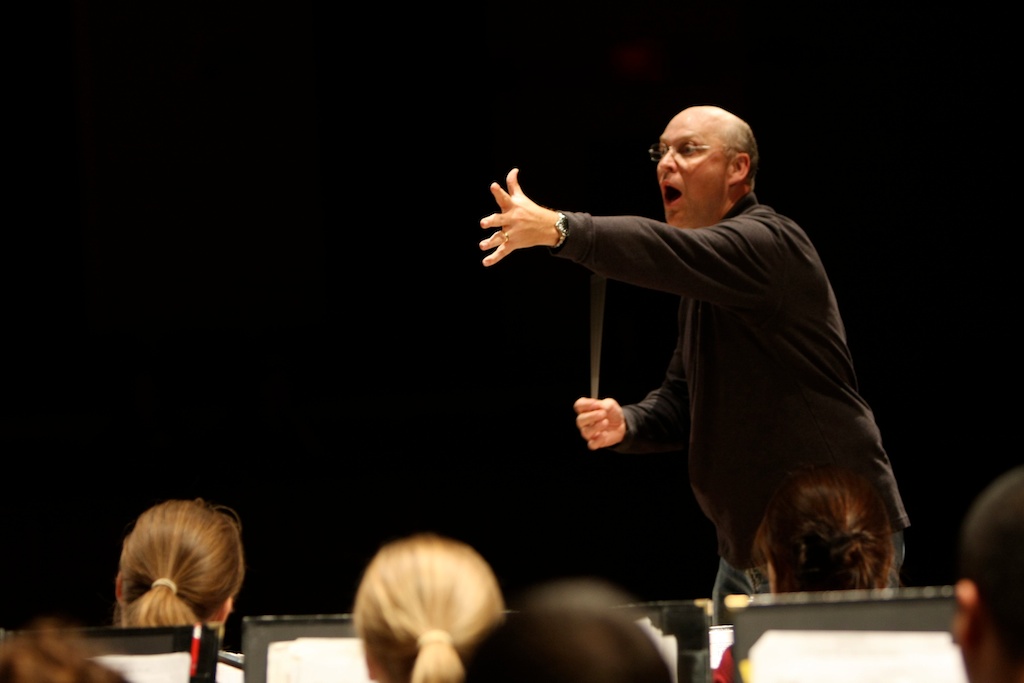 I stayed, as I always do when I visit FSU, at what we like to call Casa Clary. Rick and Lauren are always wonderful hosts, from the little custom toiletry basket left in my room, in case I've forgotten anything…
… to the homemade apple pie that their daughter, Emily, made. (This was Emily's first pie. Who makes a pie that looks like this on their first try?!)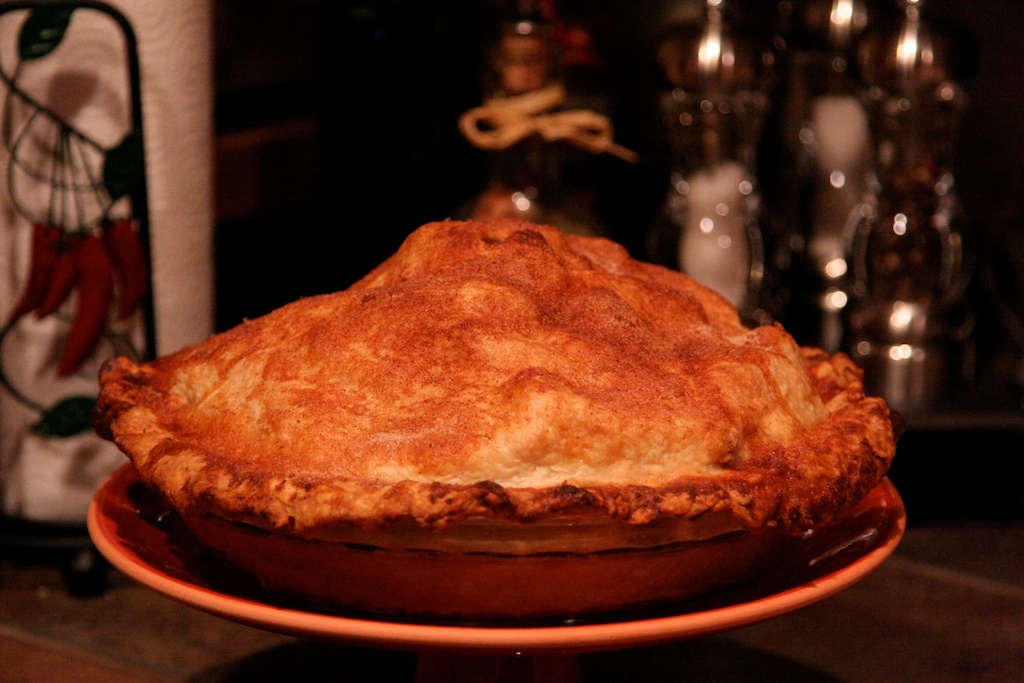 Rehearsals were fun. I brought along my newest lens, the Canon 70-200mm f/2.8 L IS, which I hoped would work well for conductor shots. Hey! Are you listening?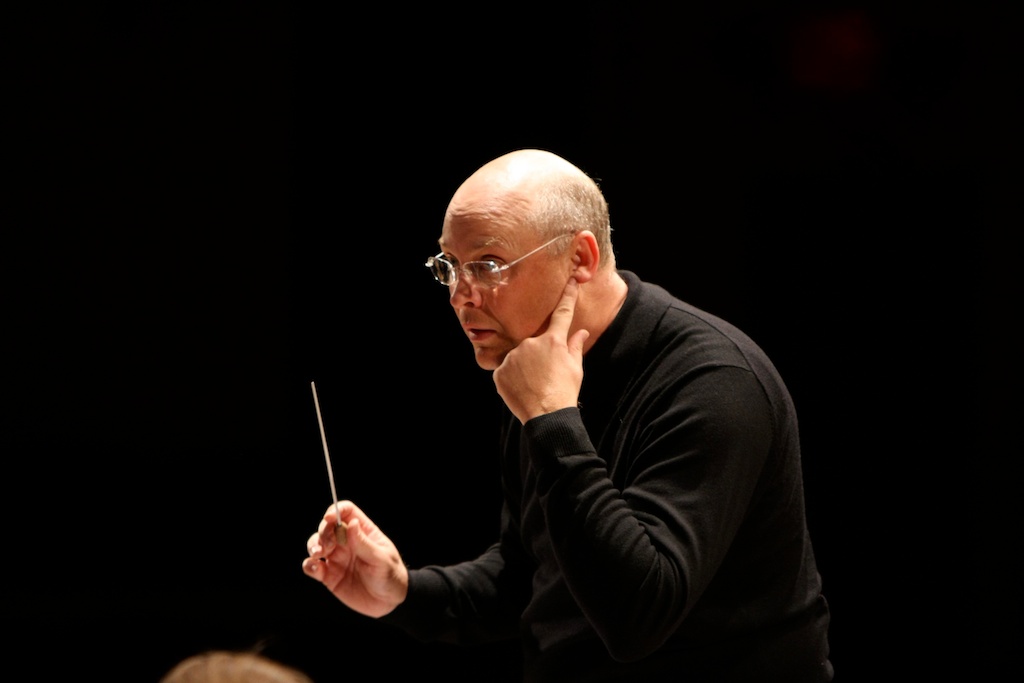 The lens does a nice job indoors…
… but how would it do outside, with even faster action? To find out, Pat Dunnigan, FSU's Director of Bands, hooked me up with an all-access / sideline press pass for the football game between Florida State and Maryland. Before the game, we checked out the various sections of the 400+ member FSU Marching Chiefs. Here comes the tuba section.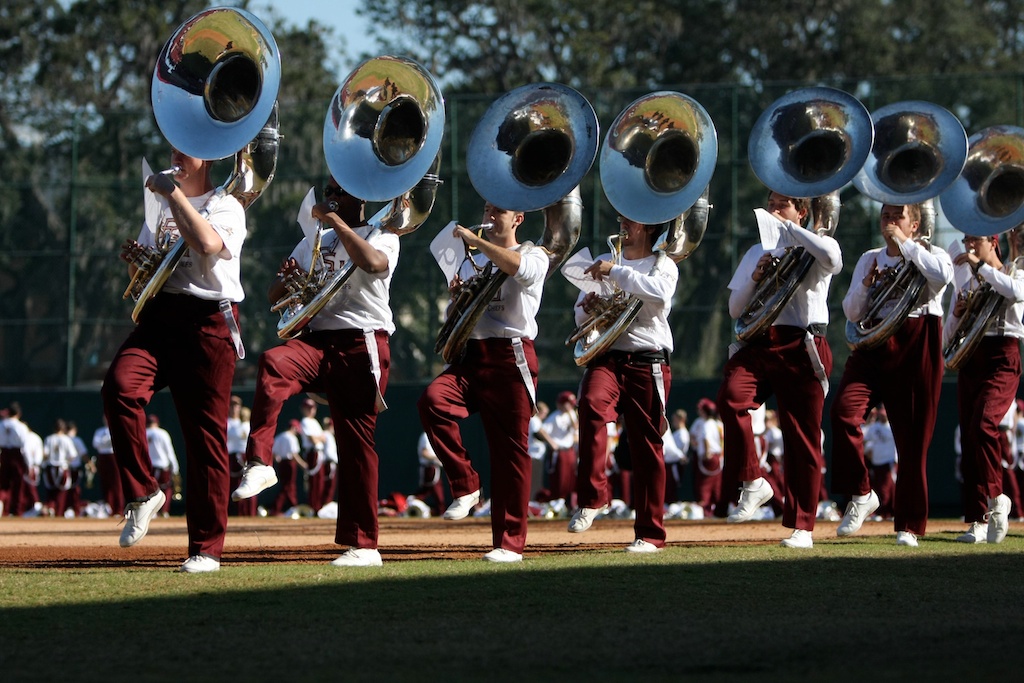 Guess what they played! No, seriously — you'll never guess. They played "Cars," the 80s hit by Gary Numan, as arranged for tuba ensemble. It was… something else! (Seriously, it was pretty fun. If you don't know the song, click here for the original music video.)Then it was off to the stadium. It was awesome to hang out on the sidelines with my camera. I actually saw several pro photographers with the same lens I was using, which made me feel super cool. Ever wonder what photographers look like? Here's me in — I'm guessing — 5 years.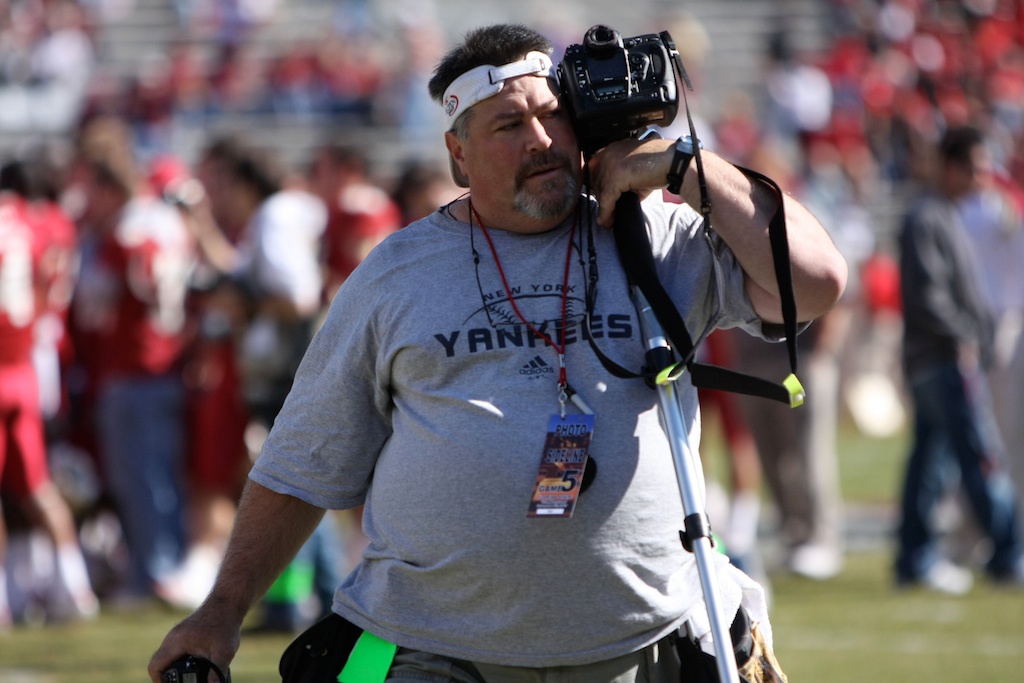 Warm-ups were fun. This shot feels very Heisman-like.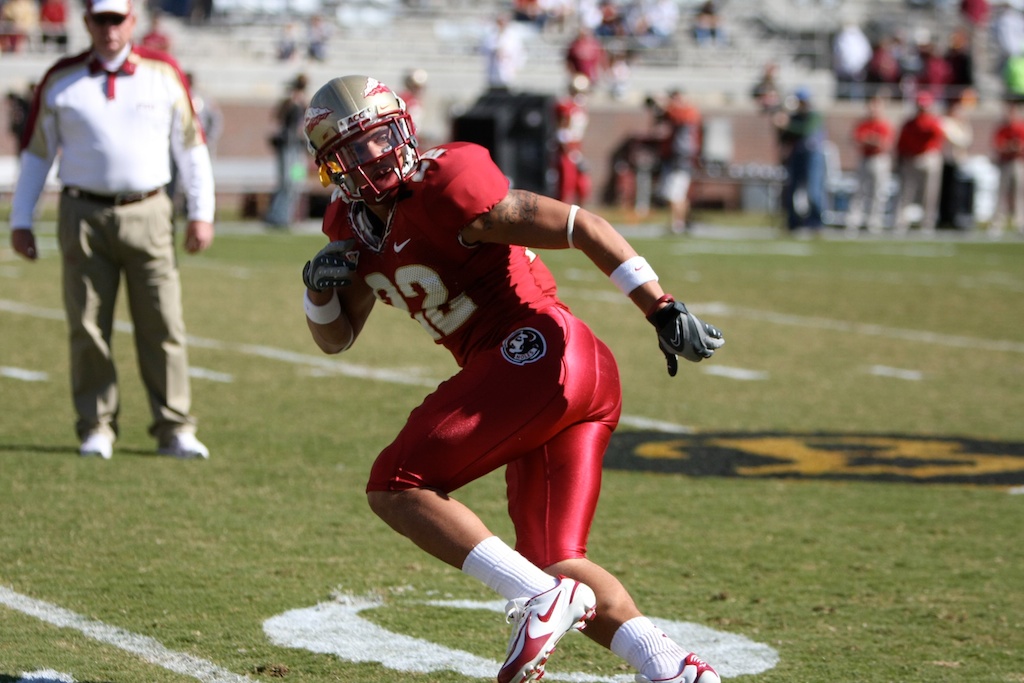 Here's Bobby Bowden, the FSU head coach (and all-time winningest coach in the NCAA) just before kickoff.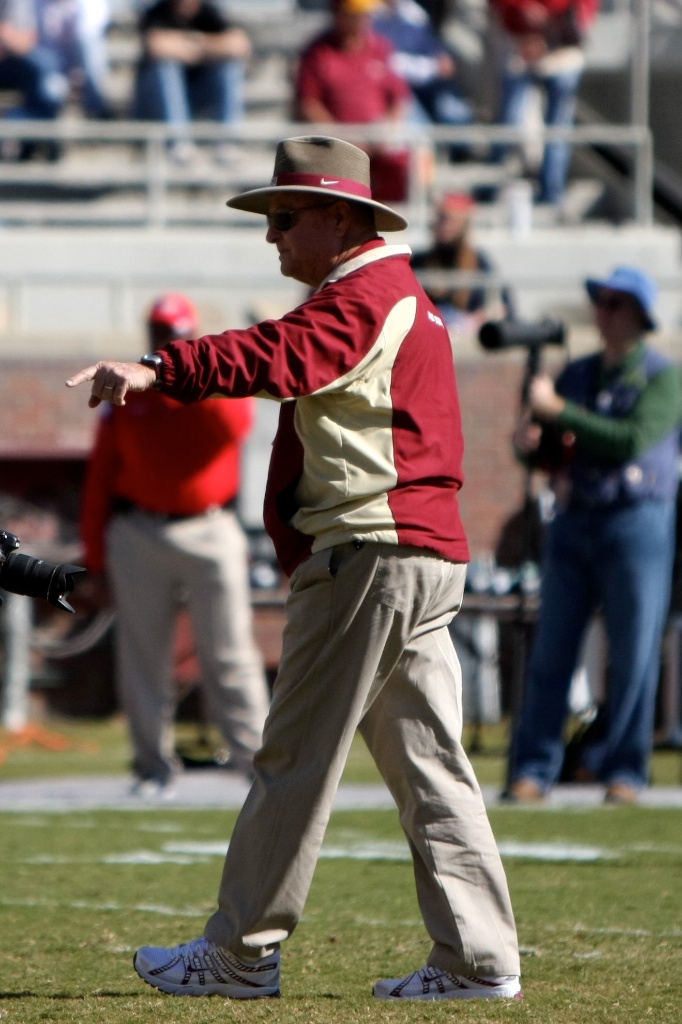 Out of nowhere, a guy came up to me and asked me to take his picture with my camera. "I'll pay you for it," he offered. Sweet! My first photography commission! I told him I didn't need any money for the shot, but I needed his email address so I could send him the image. His business card only had his mailing address on it, not his email address, and neither of us had a pen. "I think the ref has a pen," I told him. "I totally dare you to take the ref's pen." So this guy — Jan — goes over to the ref, roughly 30 seconds before the game is going to start, and asks him if he can borrow his pen. (The ref miraculously said yes.) Here he is, my new photo buddy, Jan.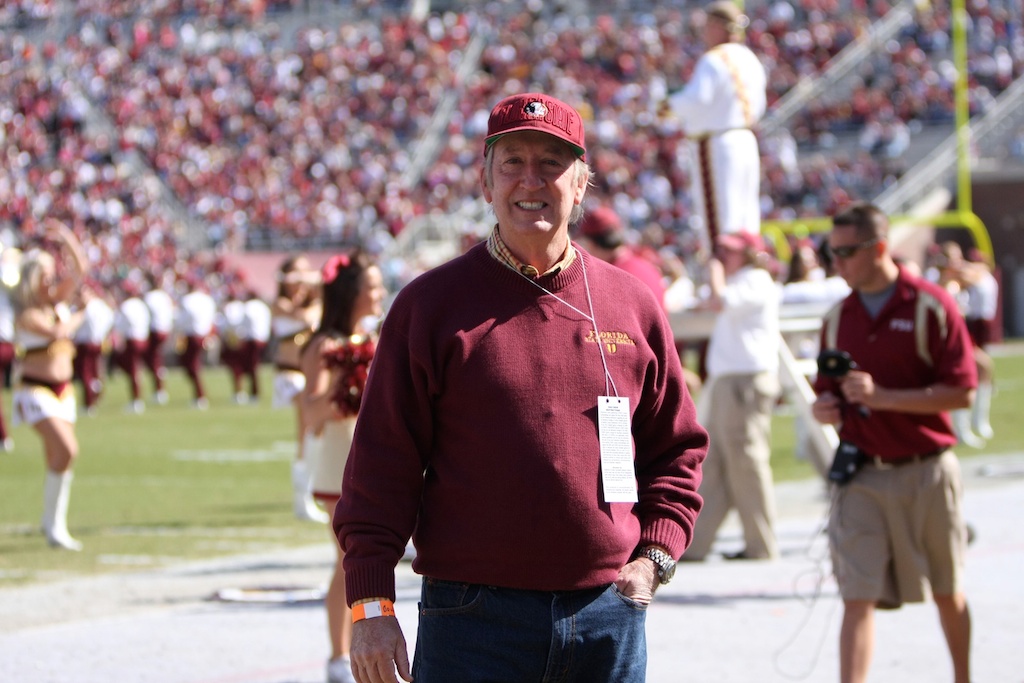 Right before kickoff, some white guy in redface rides out on a pony with a flaming arrow. I can totally understand why nobody is offended by this.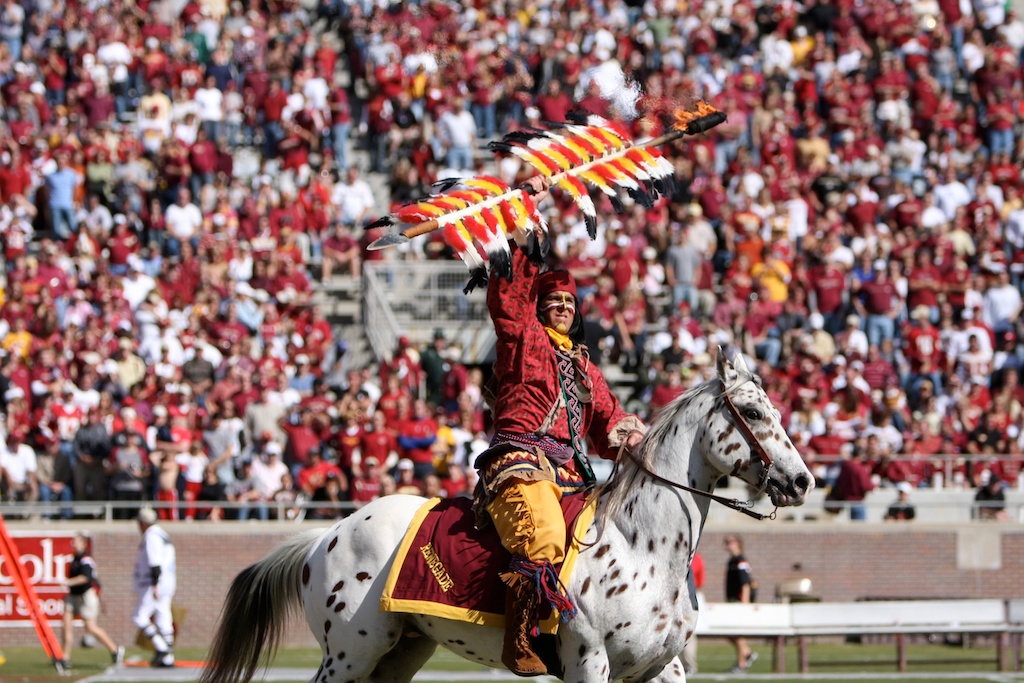 Then the game started. I went up to my actual seat, in the front row at the end zone in front of the marching band. It let me catch this shot of the game's first touchdown. Go Noles!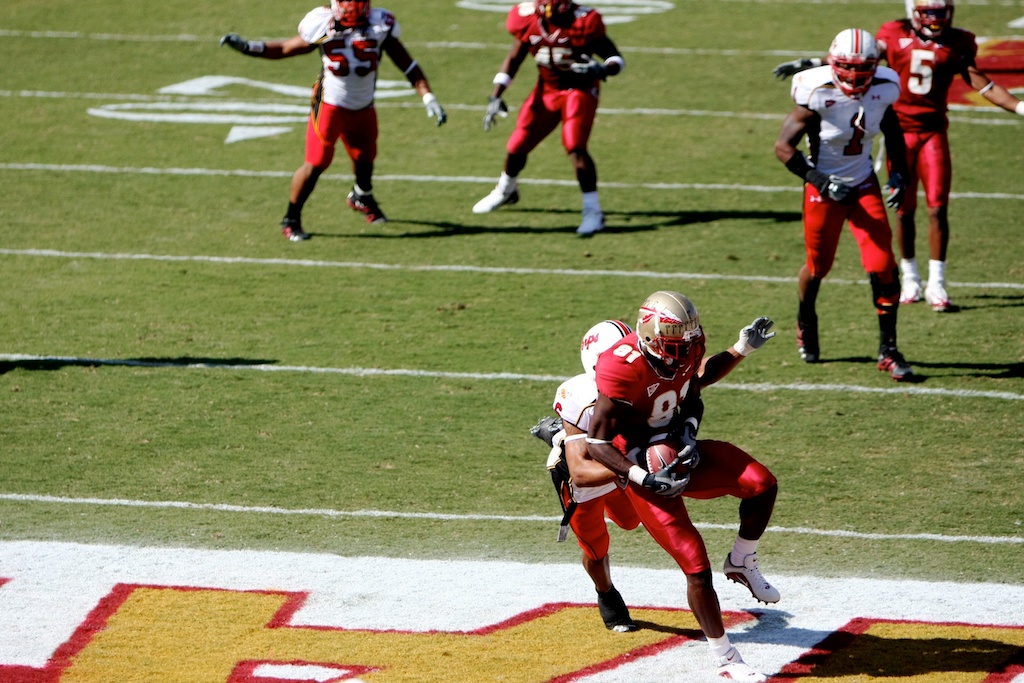 Let's see another shot of that.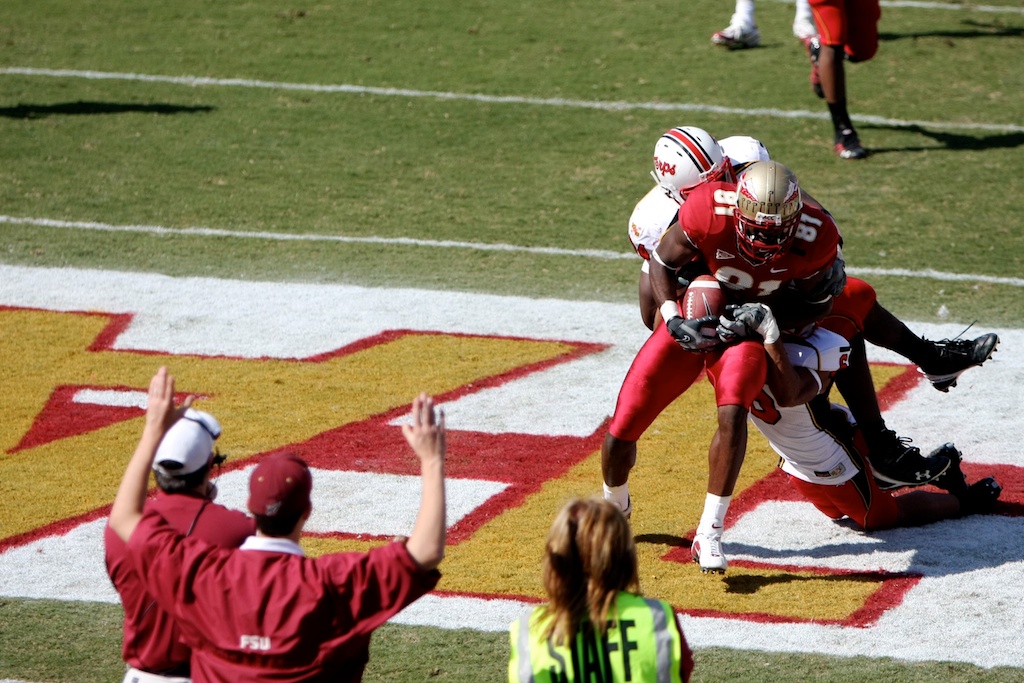 Yeah! Make some noise!!!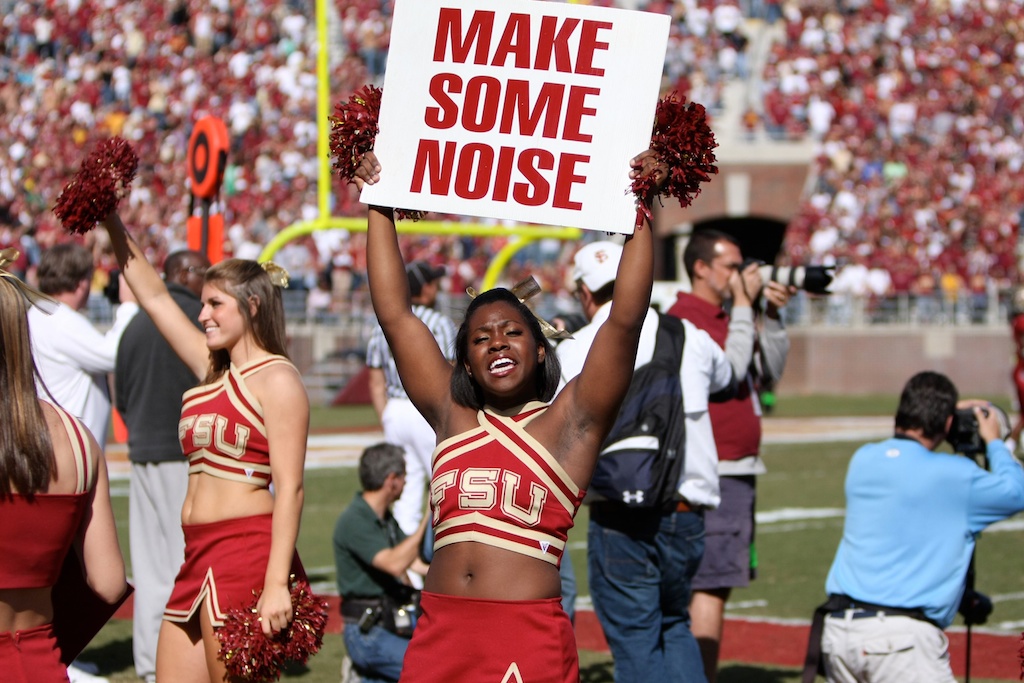 I headed back to the sidelines, hoping for another action shot…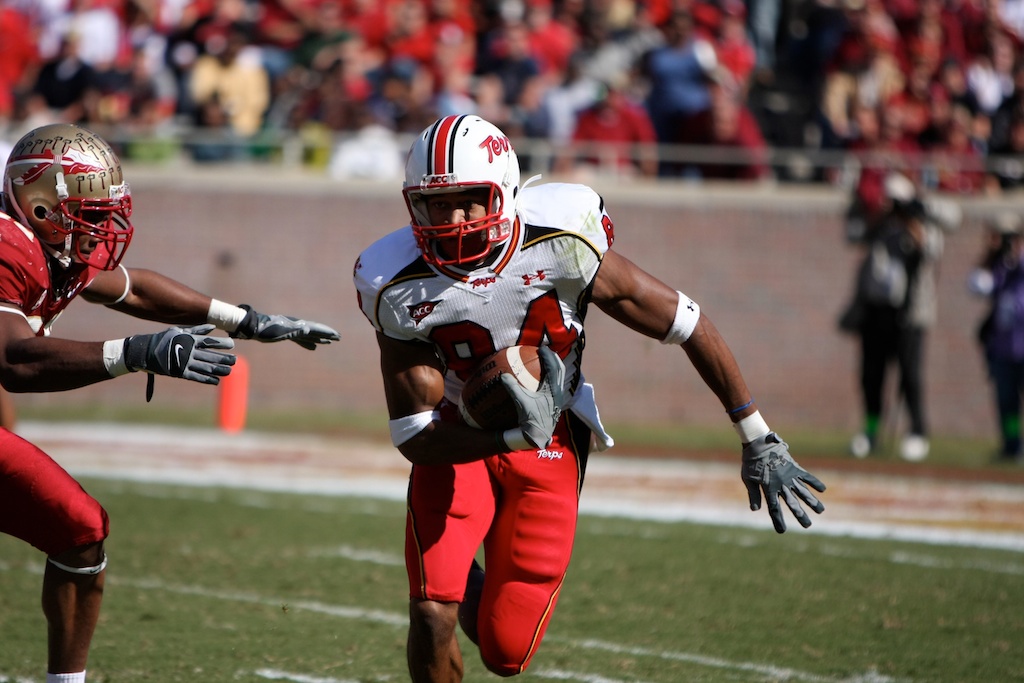 … or two…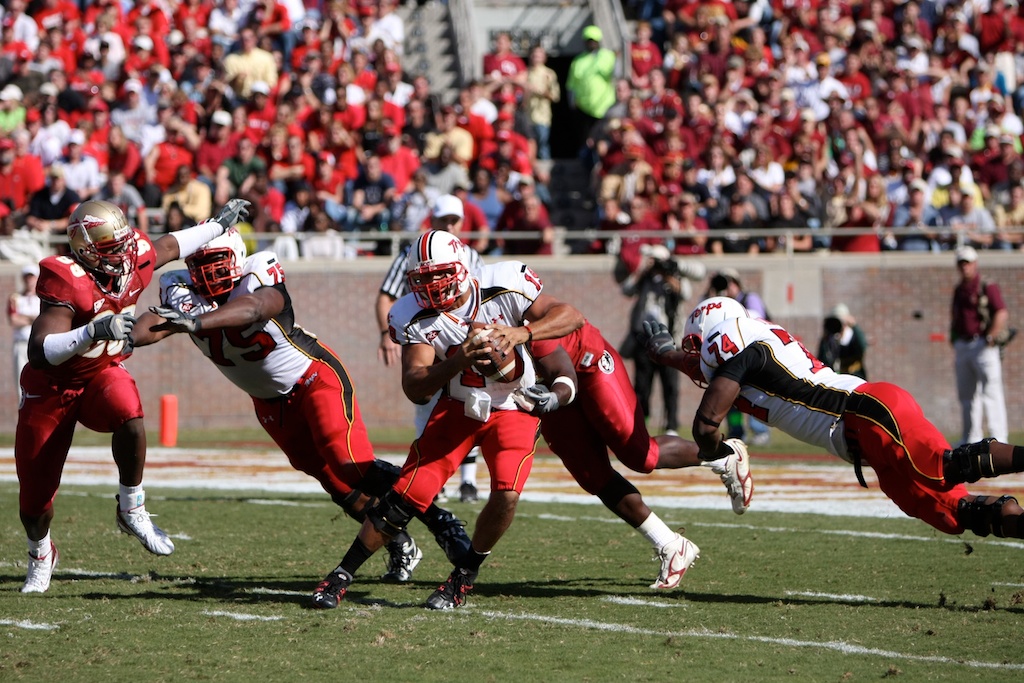 … or three.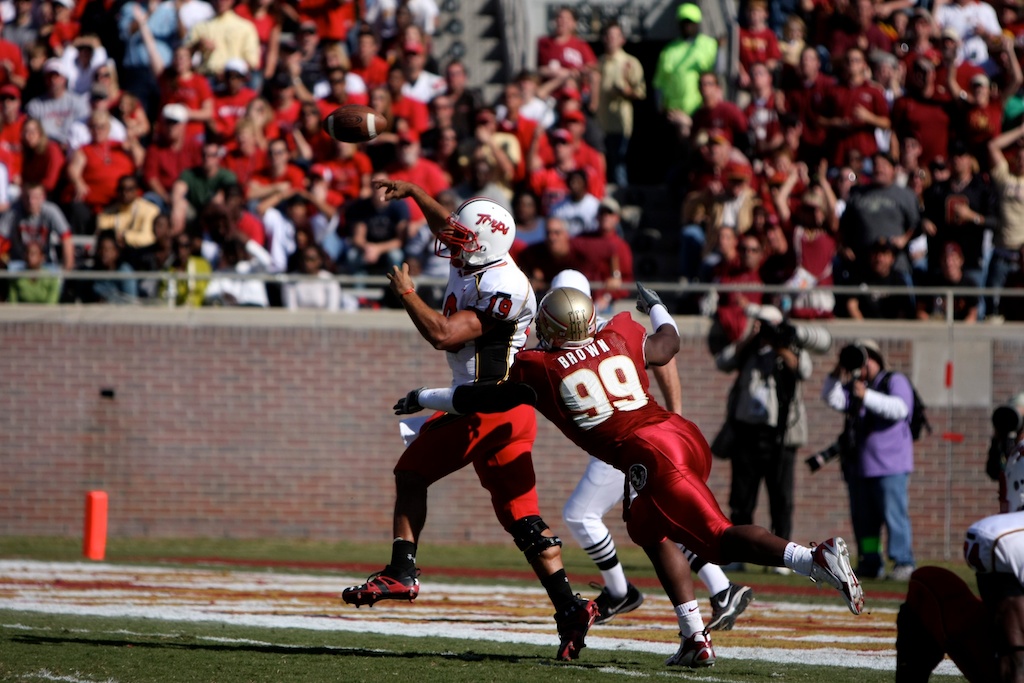 I don't know that much about football, but it seems that this player is facing the wrong direction.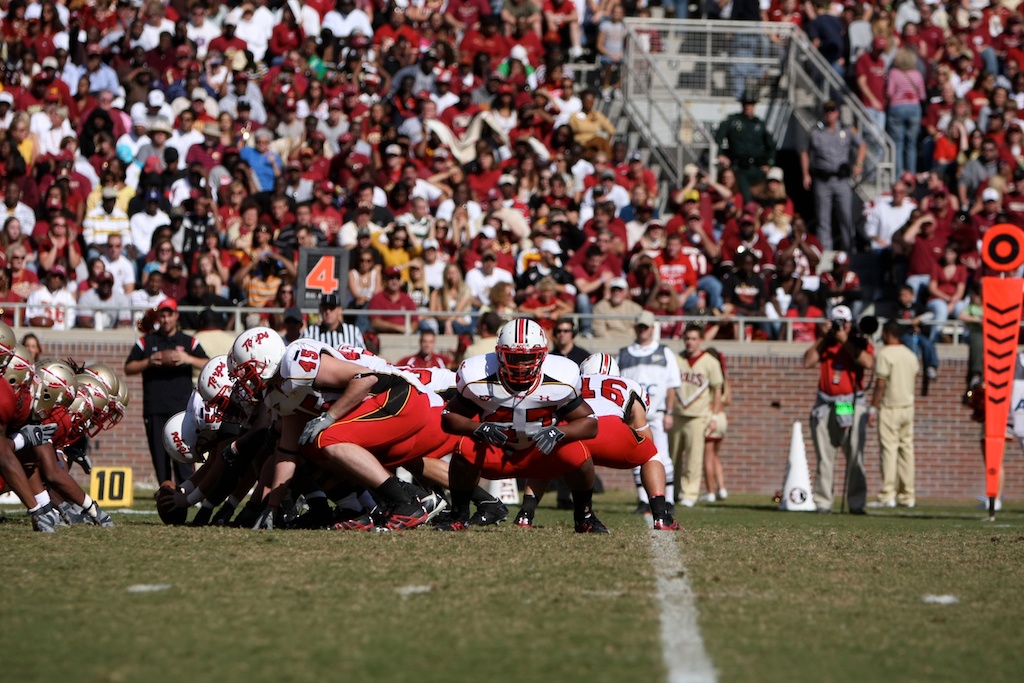 I know he's a Terp, but this Heyward-Bey guy was pretty good.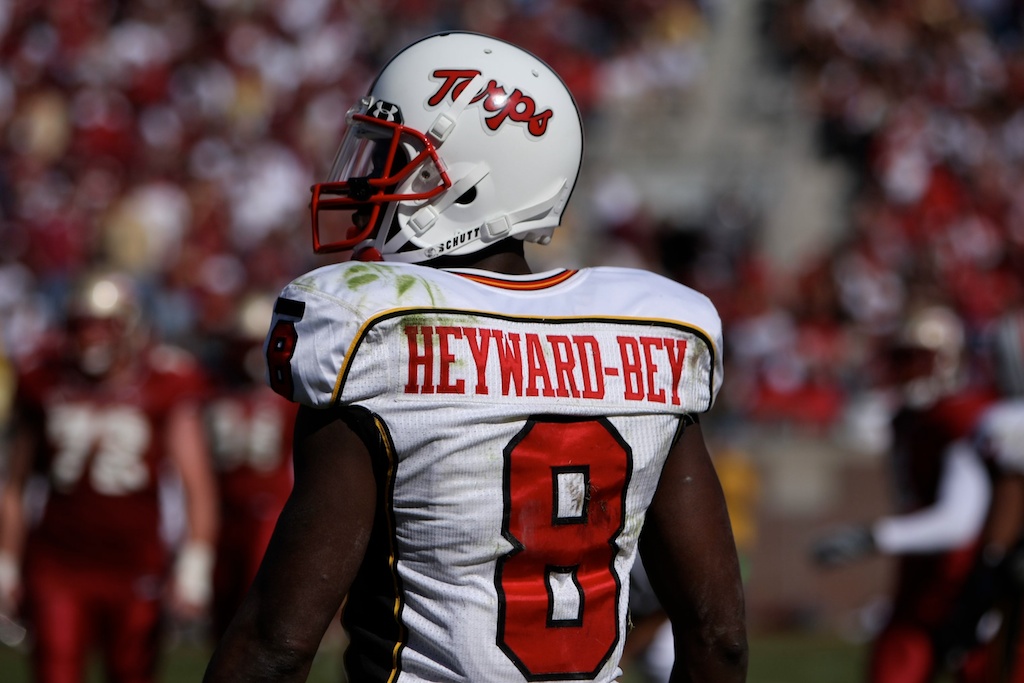 It's half time! Here comes the band! And the color guard! This smile may look a bit more natural from the stands…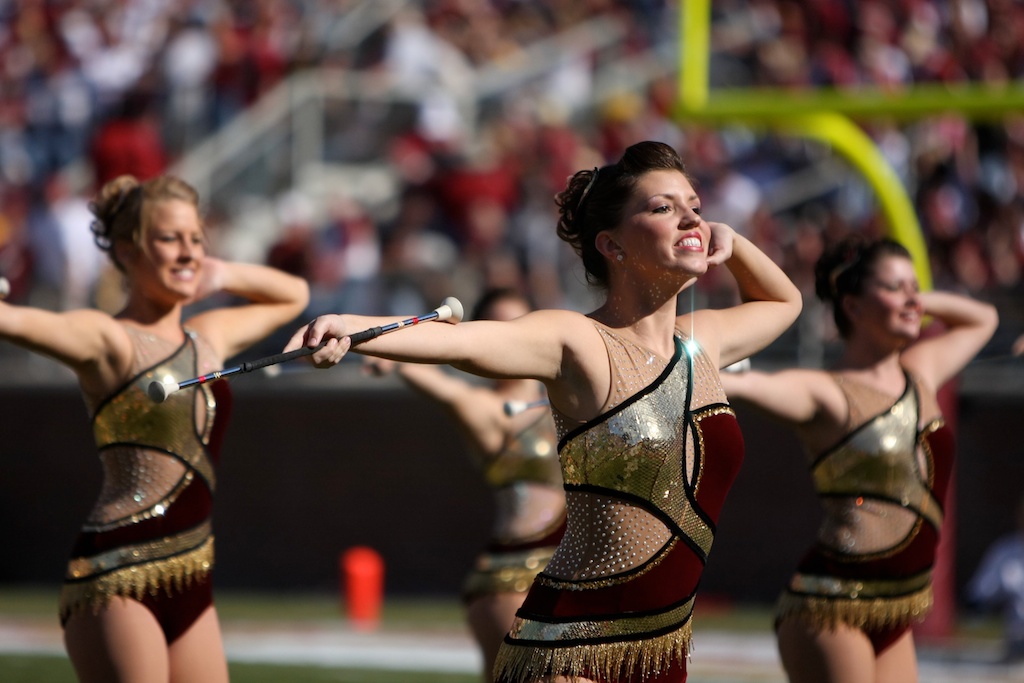 The marching band is great.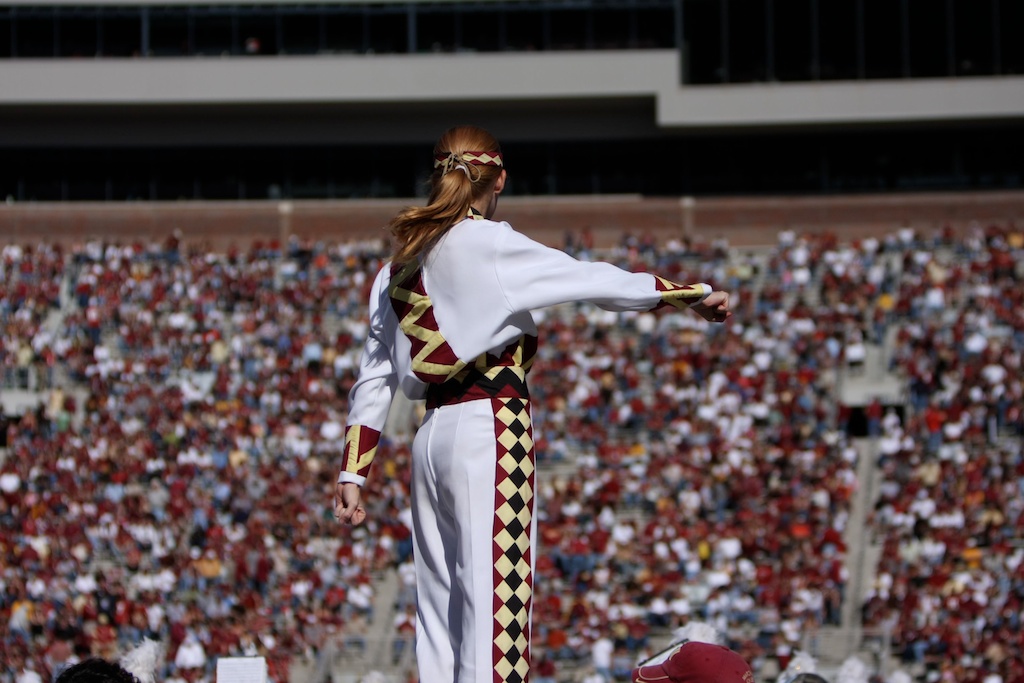 This, I think, is my favorite music picture I have ever taken.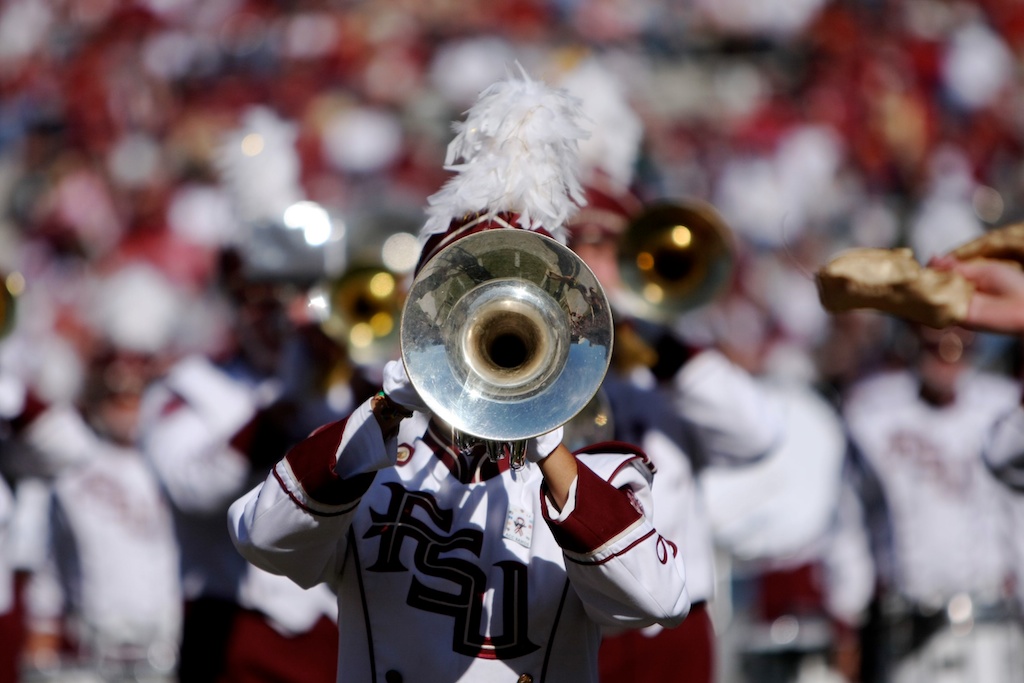 The trumpets were awesome (and screamin' high). I'm guessing that crazy cheek action like this is helpful when projecting to 80,000 people.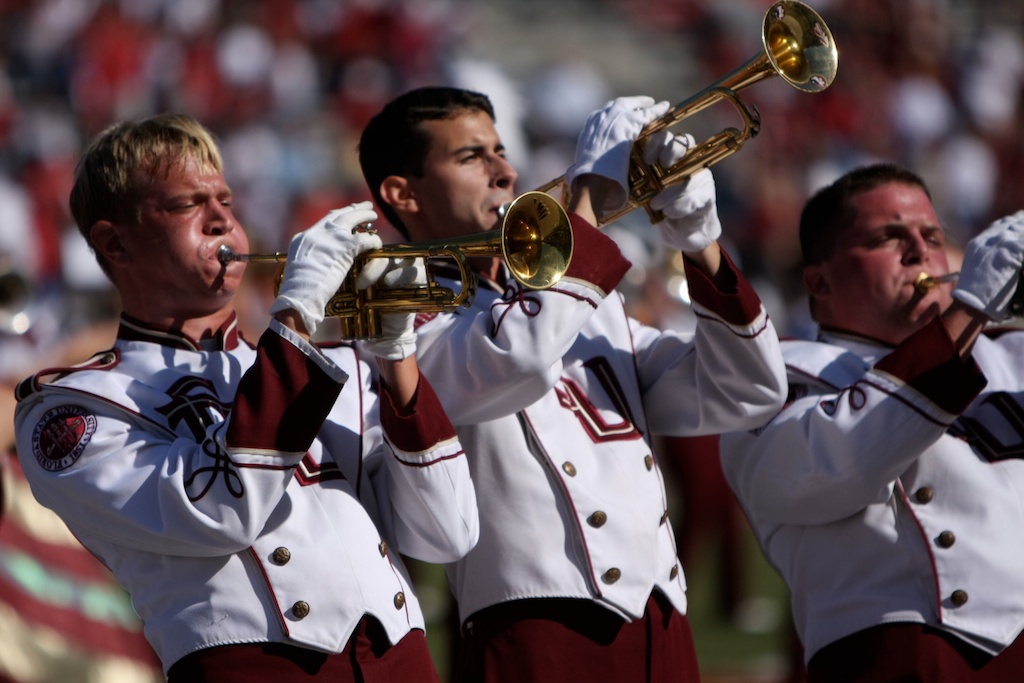 Later that night (oh — FSU won the game), we had the dress rehearsal. One of Rick's students, Amy Acklin, conducted the first piece on the program, Norman Dello Joio's "Fantasies on a Theme by Haydn."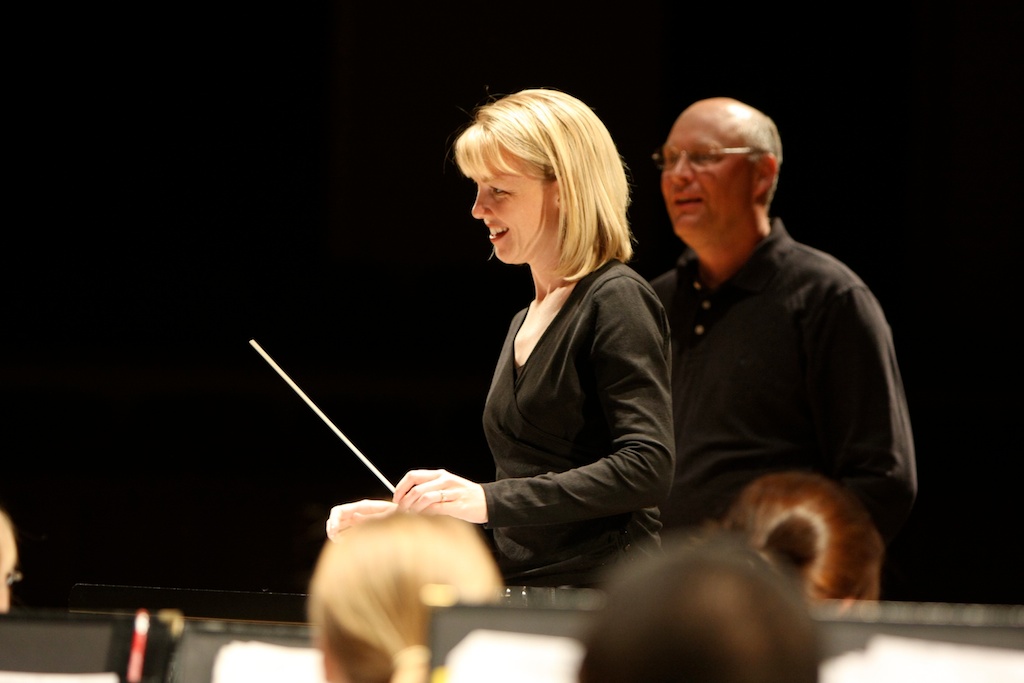 Amy did a great job, with both the dignified moments of the piece…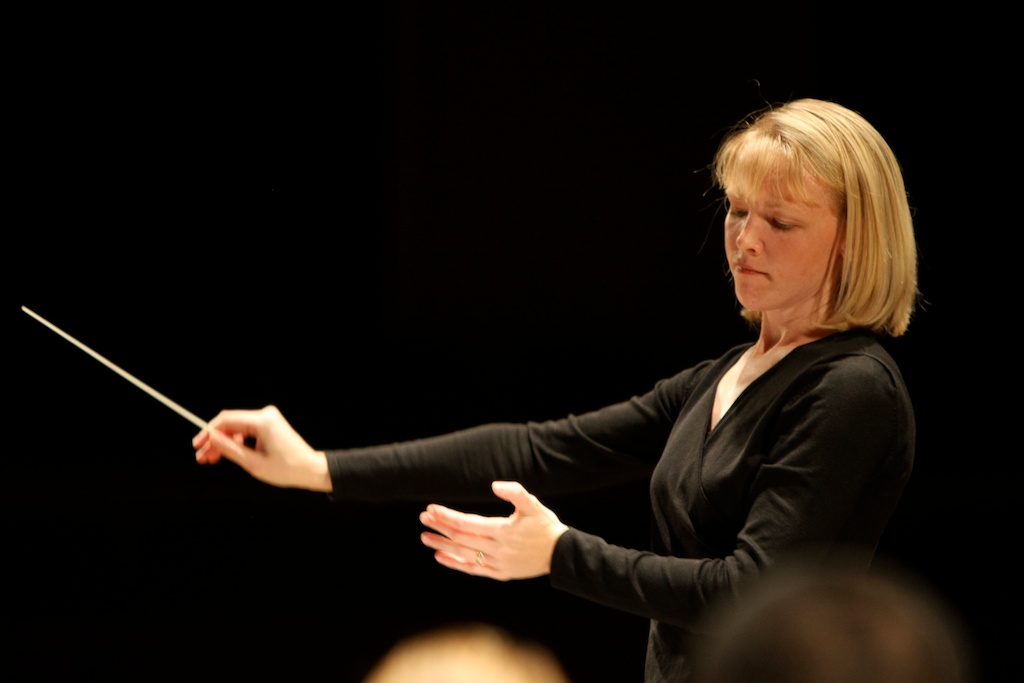 … and the somewhat more raucous parts as well.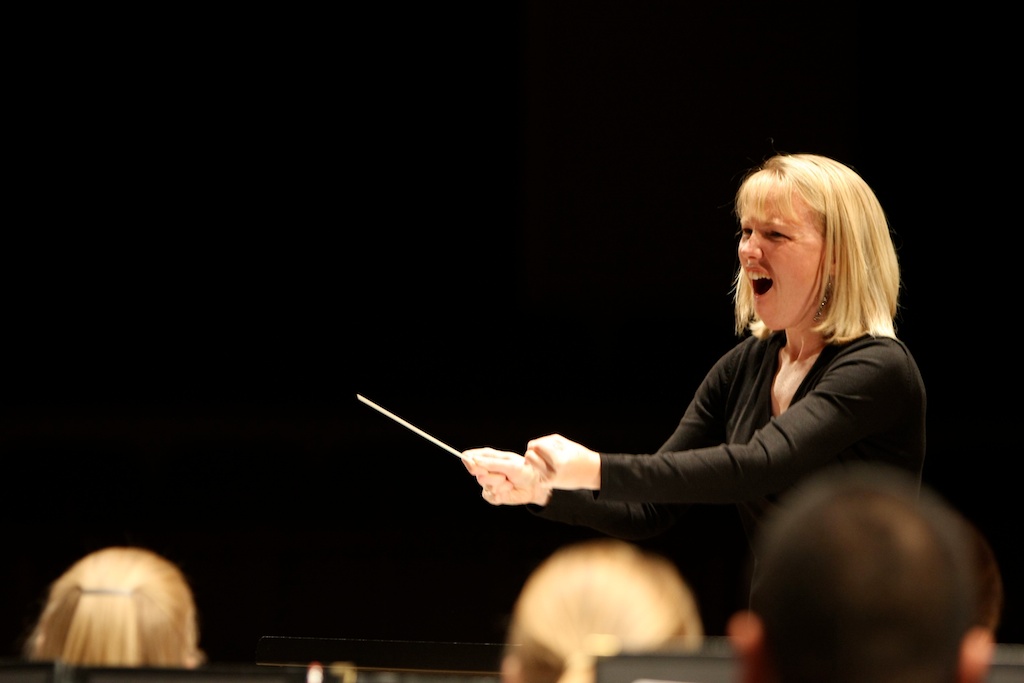 I absolutely loved what Rick did with "Turning." The band borrowed a real Waterphone (thank you Jim Campbell at Kentucky), and it made a huge difference. I just purchased an authentic Waterphone, which I'll receive in December, and I plan to rent it out to other schools that want to do "Turning" but don't have access to this instrument. The real deal does make all the difference. Well, that, and it doesn't hurt to have Rick on the podium… and what may be the best French horn studio I've ever heard. Even Rick is occasionally surprised by the skill of the FSU horns.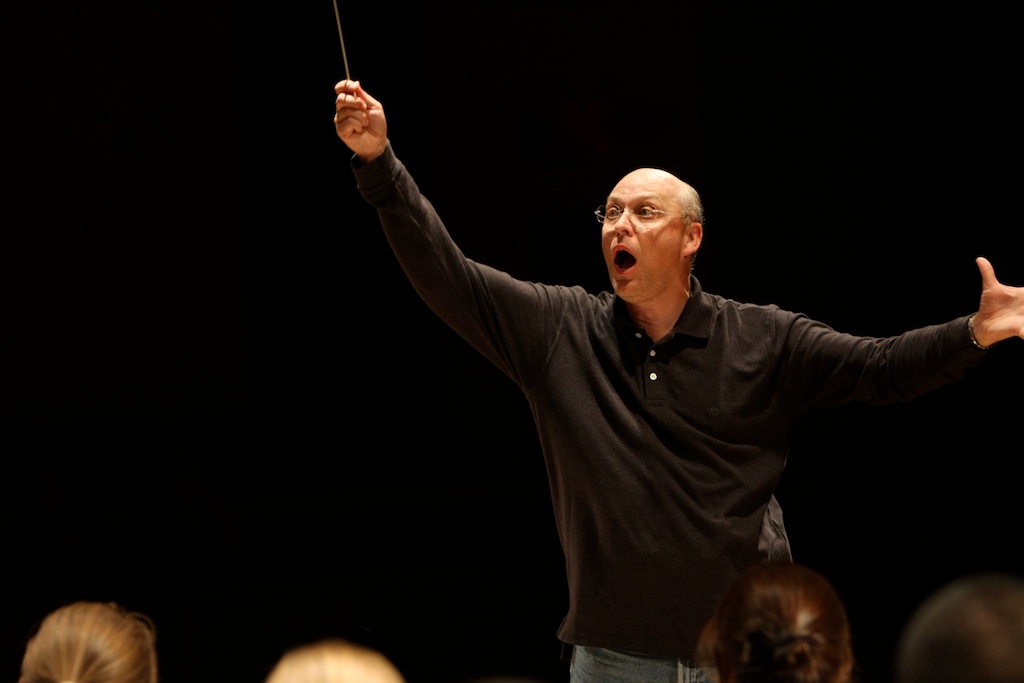 I realized that I have six band pieces — and now, Rick has performed all six of them. Good lord — that is a champion to have. Not only does he do every piece, he gives what become the definitive performances of them. I'll post his performance of "Turning" ASAP — likely by Monday. A sincere thank you to Rick, Lauren, Emily, and the FSU Wind Orchestra. Until next time…