March 26, 2010
Austin Rodeo
We love the fair, and we've been to a fair number of rodeos, but we'd never been to one in Texas.  Texas seems tailor made for rodeos (if not, say, history book learnin'), so we were pretty excited to experience a real live rodeo here in Texas.  Ponies!  Livestock!  Funnelcakes!  HEE HAW!  Come on, people — LET'S F-IN' RODEO!!!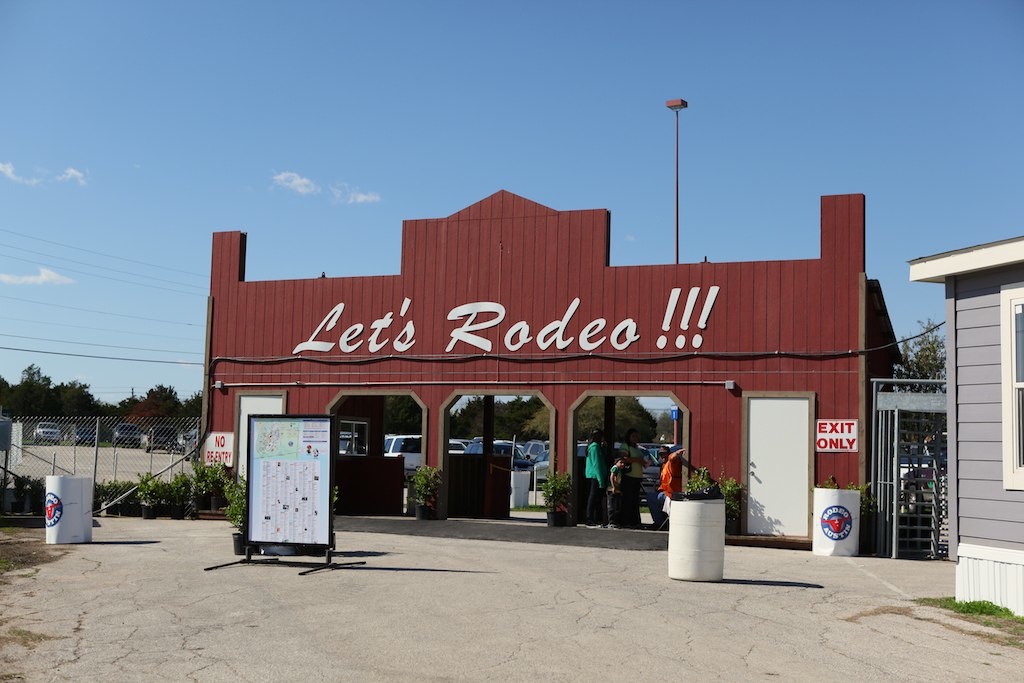 The first thing we encountered was a huge line to get in. It was St. Patrick's Day, and if you were wearing green (I was, but AEJ, curiously, doesn't own any green), your admission was free. This wrinkle in the normal admissions policy was taking a lot of brain power for the people working the gate (is that green, or more of a chartreuse?), and the line to get in was excessively long. Once we were in, though, RODEO!!! WOOO!!!! Hold on a sec while I get a shot of these tractors!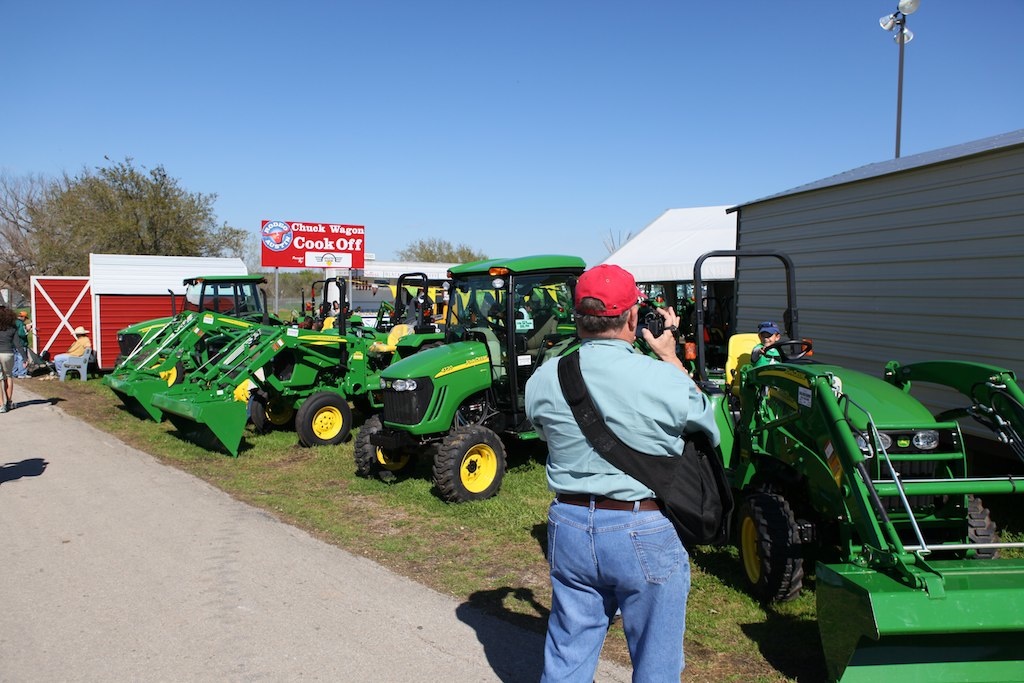 Our first stop was to see the Okie the SUPER HORSE! The show started with a roping warm-up act.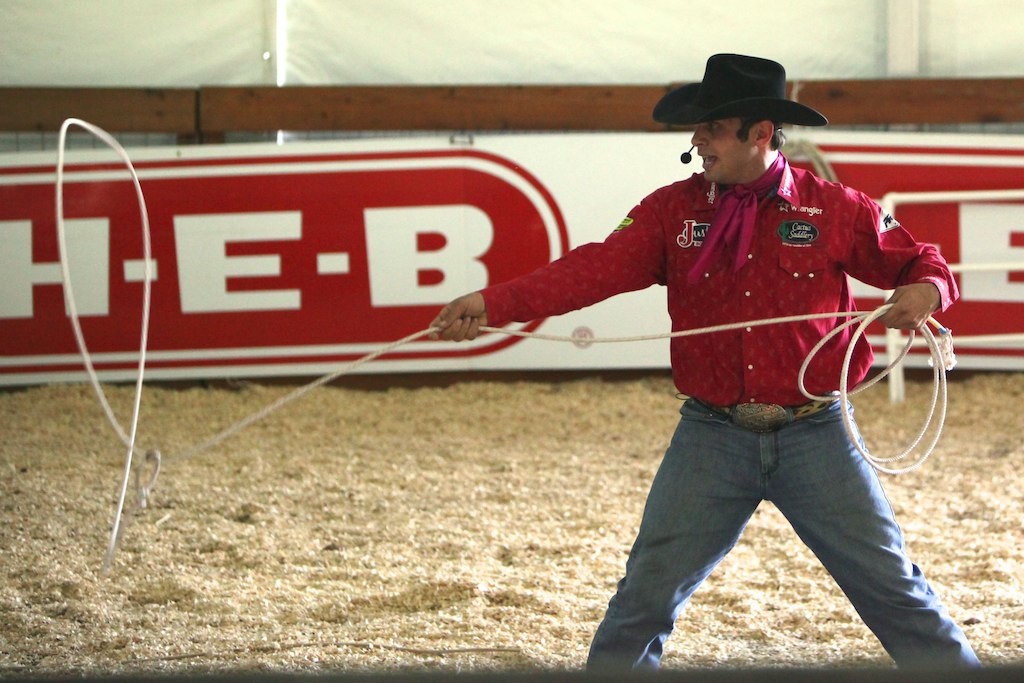 Is that him?! Is that actually OKIE the SUPER HORSE?!?! Yes, kids. It is.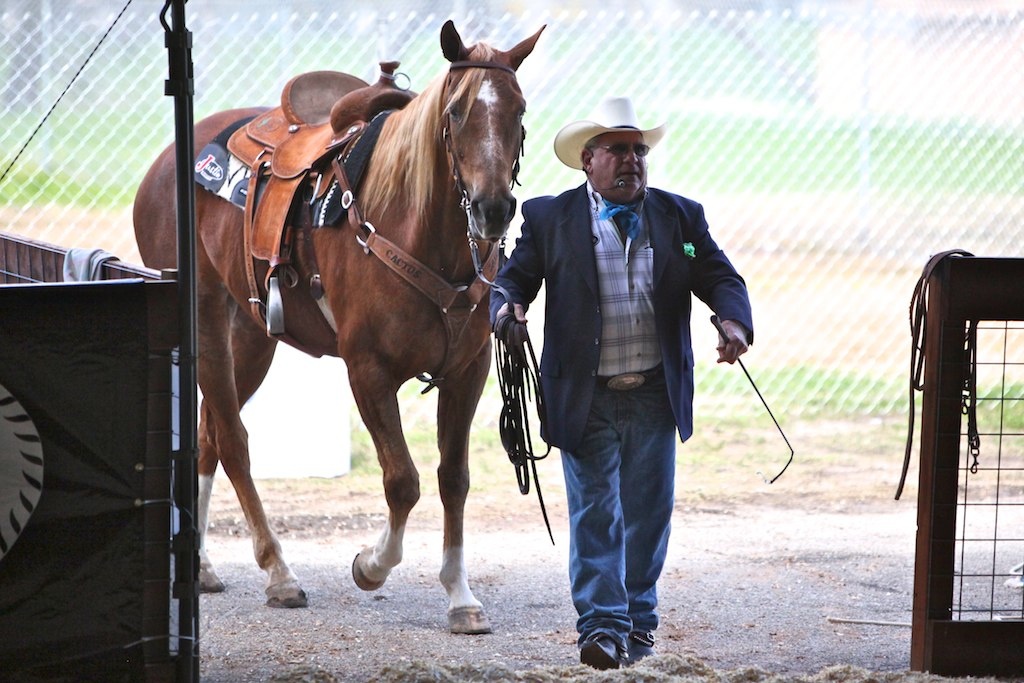 Okie's owner was quite the showman! He started by telling us about his two previous horses, named "In His Glory 1" and "In His Glory 2." Praisalujiah, kids! (Do you think I'm kidding? Because I'm not.) Anyway, he loved those horses, but he had to put them down because they got sick. Awesome! Thanks for getting the crowd all excited for the show by telling us about your beloved but now-dead horses! (Don't worry, kids — Okie isn't dying here. This is a trick! Look at that — he trained the horse to bow! This is f-ing amazing.)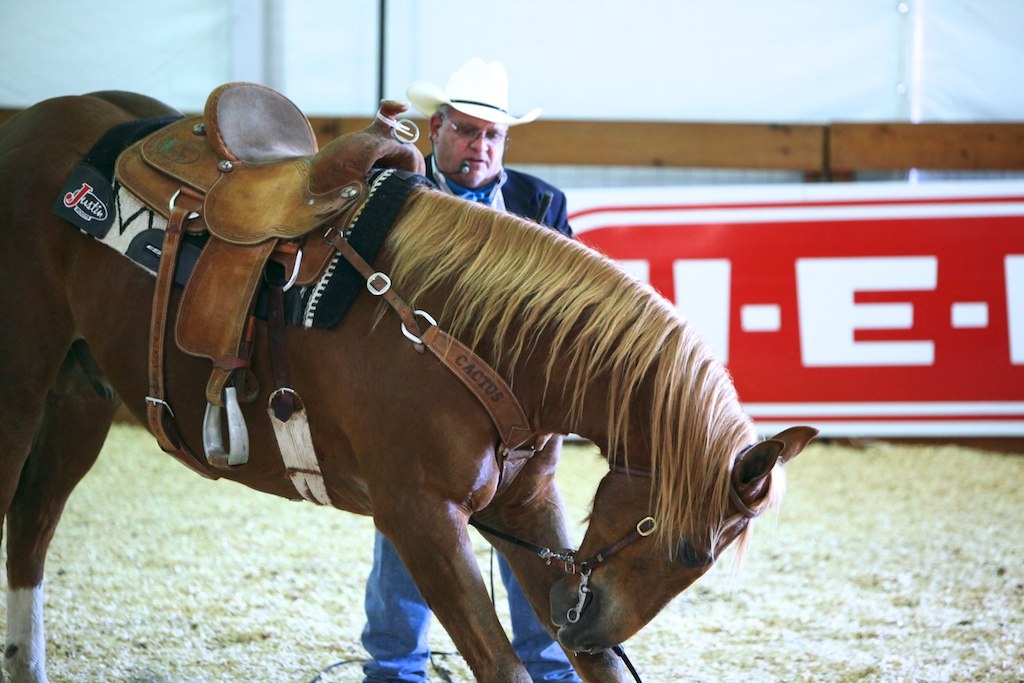 For Okie's next pre-glue-factory trick (sorry, Okie, but clearly there's a pattern with this guy), they put a hula skirt on the horse and had Okie rock back and forth — like HE WAS DOING THE HULA! OMG, it was incredible!!! This horse and trainer truly were SUPER. It didn't for a moment seem like some lame-ass yokel who simply owned a horse and was willing to subject his horse to a humiliating 15 minutes of lameness under the label of "magic," no sir. HEE HAW!!!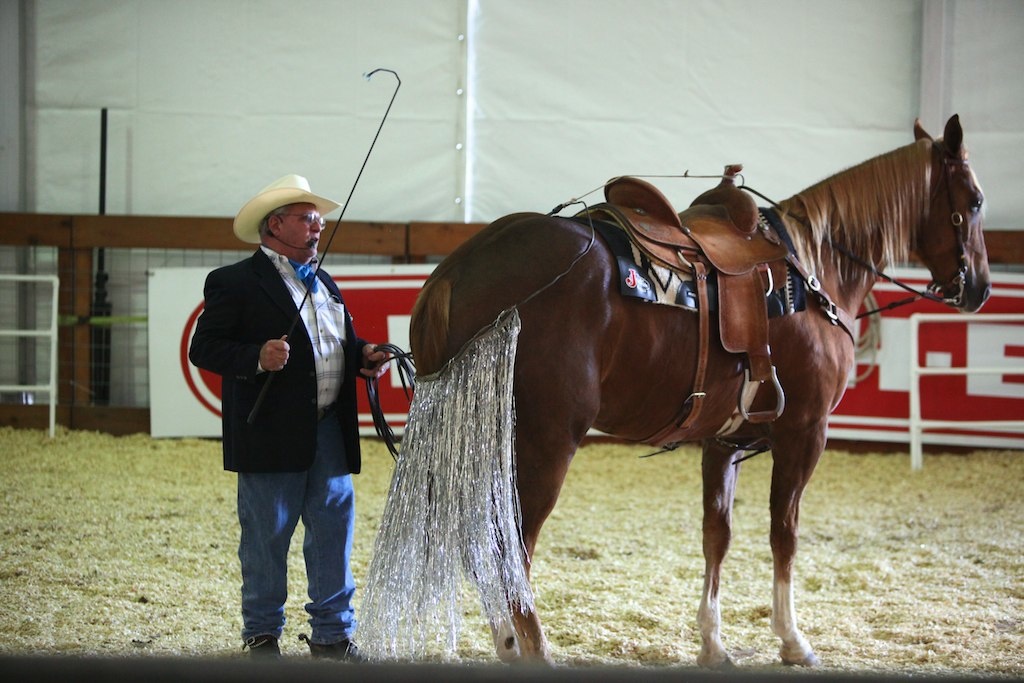 Okay, let's get a snack! I love fair food. Shall we start with the deep-fried sandwiches?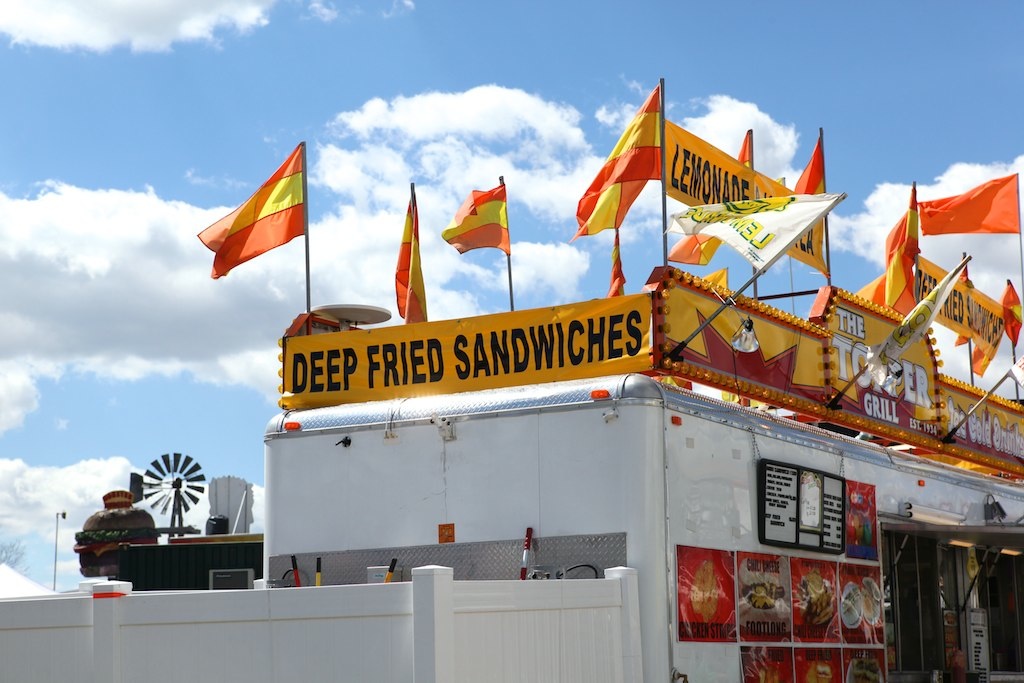 Nah, let's get pizza. But not just ANY pizza — let's get the super-awesome version of pizza that you can only get at the fair: Pizza on a STICK!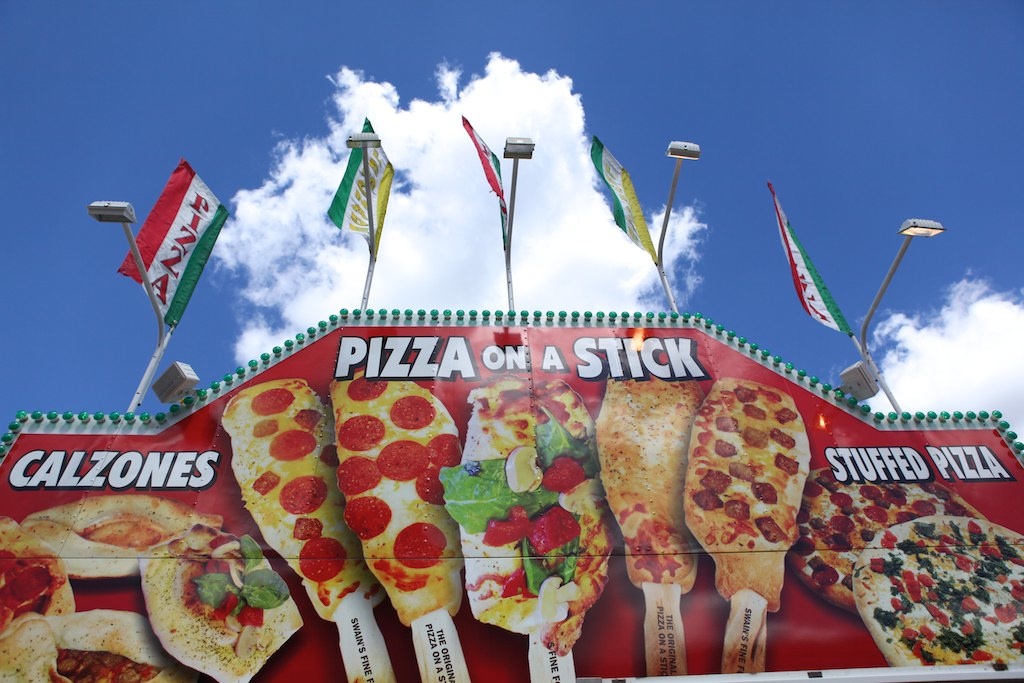 Two pizzas-on-a-stick and a single soda only cost $17. That's totally reasonable!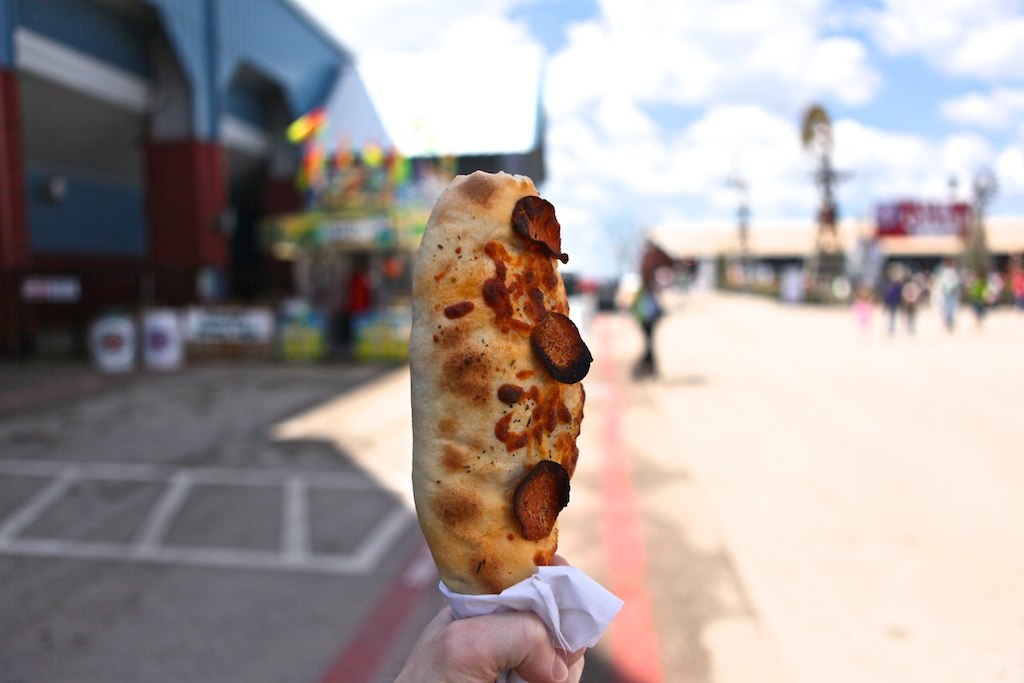 Here, let me pay with this cash… What? What's that, you say? You don't accept cash? You only accept tokens? So I have to take my $20 bill, which is (slightly) more than I need to spend on this lunch, and I need to break it over there at the Change Booth, where there's a full-time person sitting just for this very reason, and then I need to take my $17 over to that token machine, where I'll feed each dollar into the machine, getting a $1 token in exchange, and then I can use the $1 token as if it were a dollar bill? Okay! That doesn't sound even remotely retarded!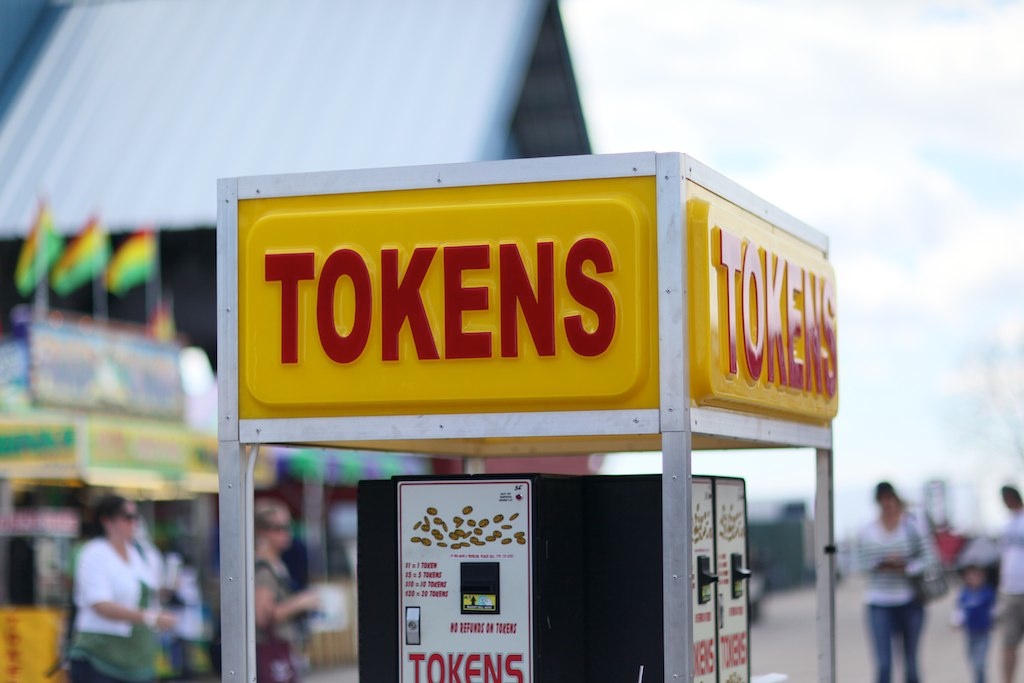 Okay, so after I ate half of my Pizza-on-a-Stick (stopping only when, after one bite, hot pepperoni grease poured down my hand), we thought — hey, let's have some REAL fun now! You know what sounds super fun? Watching a machine make pet ID tags!  Really?  Can I watch?  Really?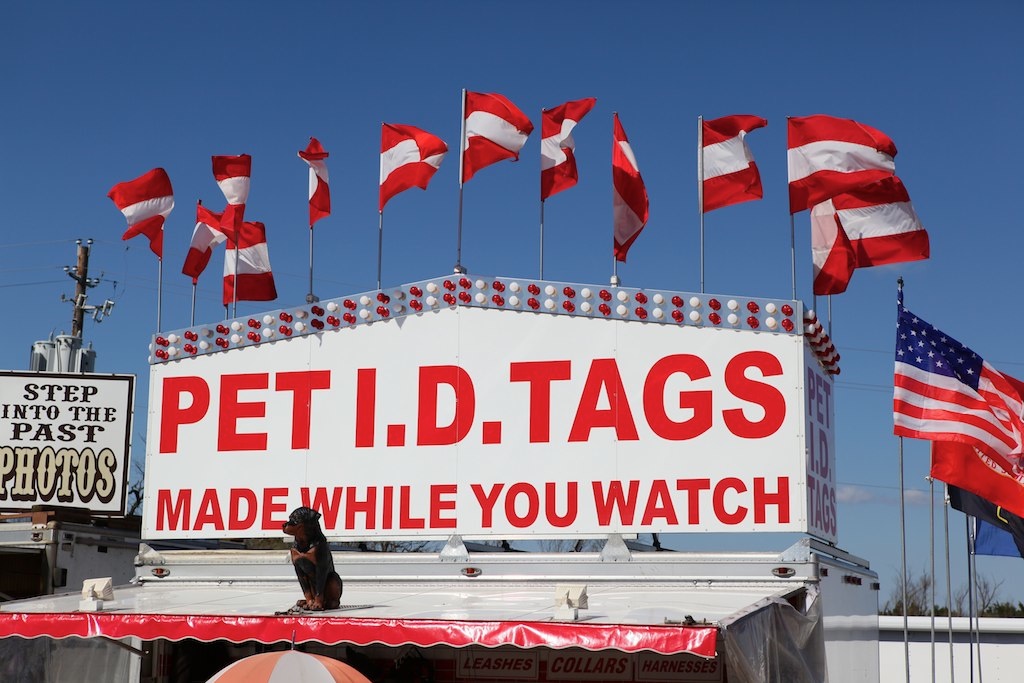 Or, we could go see the two-headed cat! I'm sure we wouldn't have been horrified by that at all!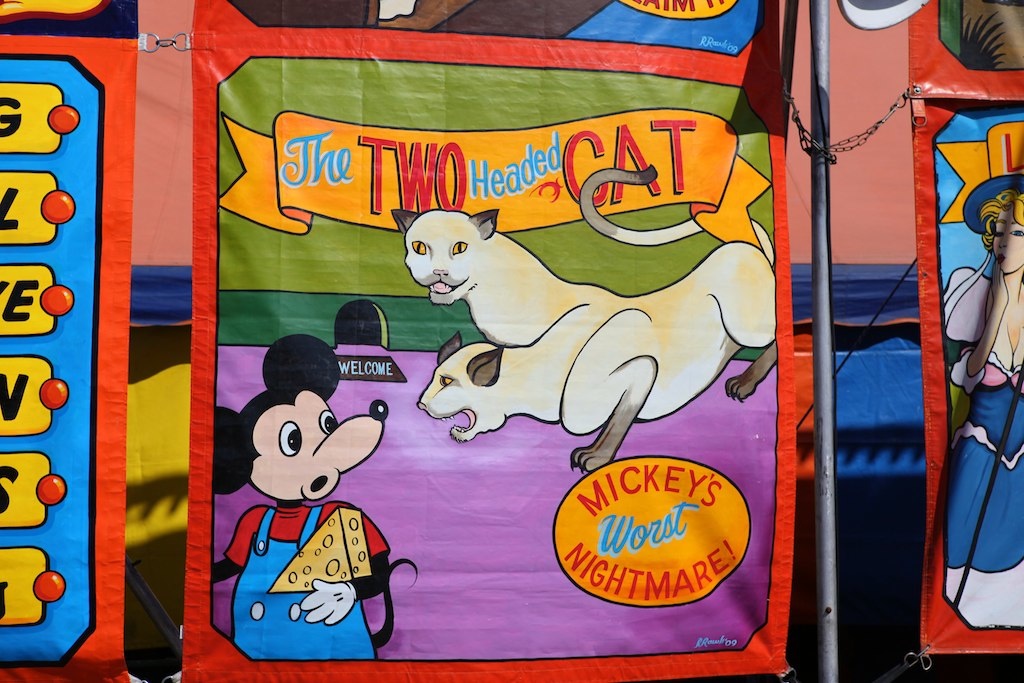 No, let's go to the petting zoo. AEJ likes petting the animals. I think they're dirty and nasty, so I just took pictures.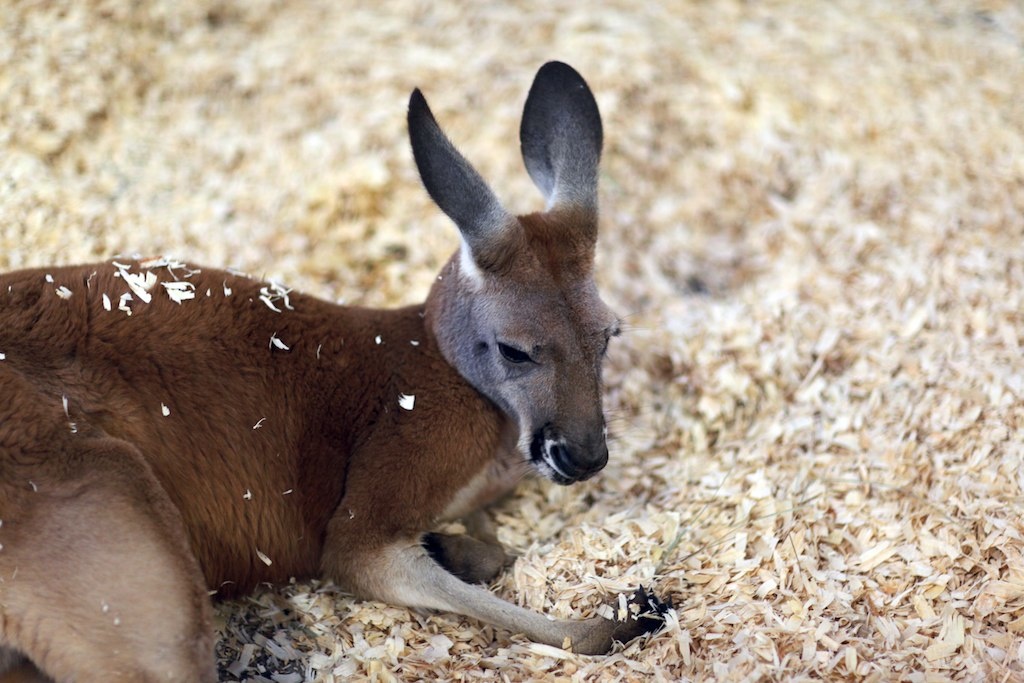 Here's Wonky the Wonky-Eared Goat. (Not sure if that's his real name.)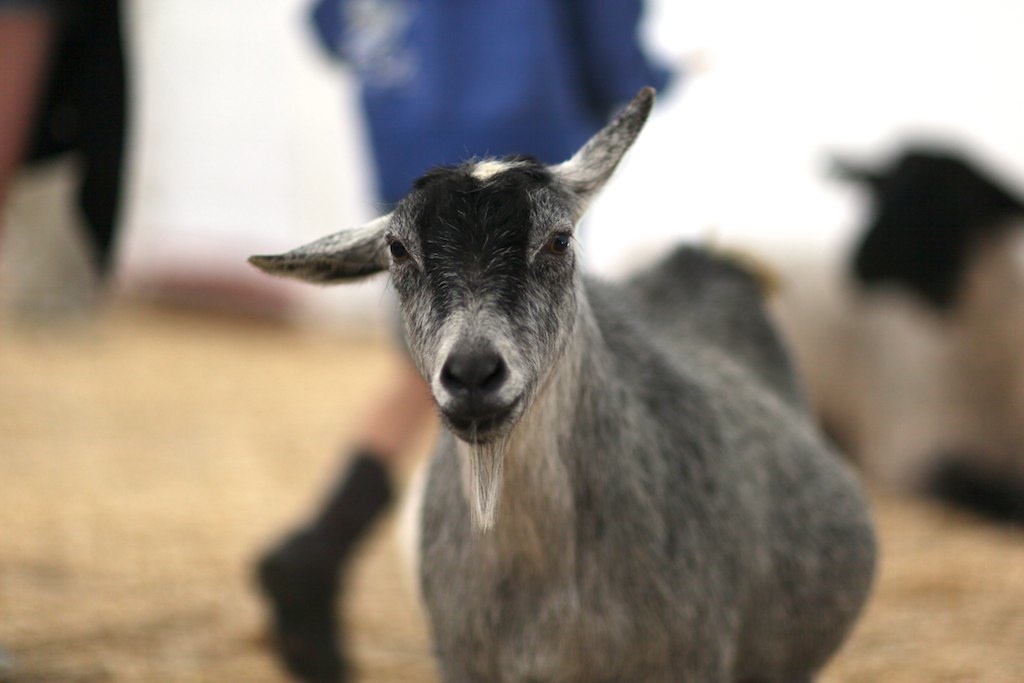 And here are some deer. You know what deer really love? They love to be chased around a pen by little children! Oh wait — they f-ing HATE that. (This is at least one thing I have in common with the deer. That, and our similar levels of intelligence and general skittishness.)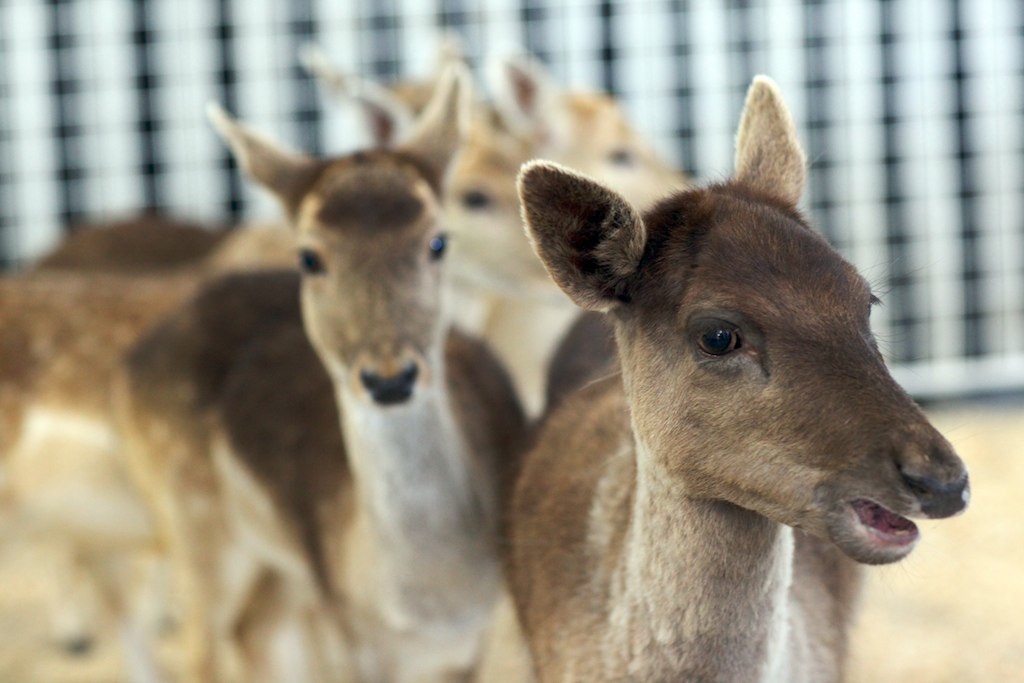 That's okay, because the kids get what's coming to them at our next stop: Mutton Busting!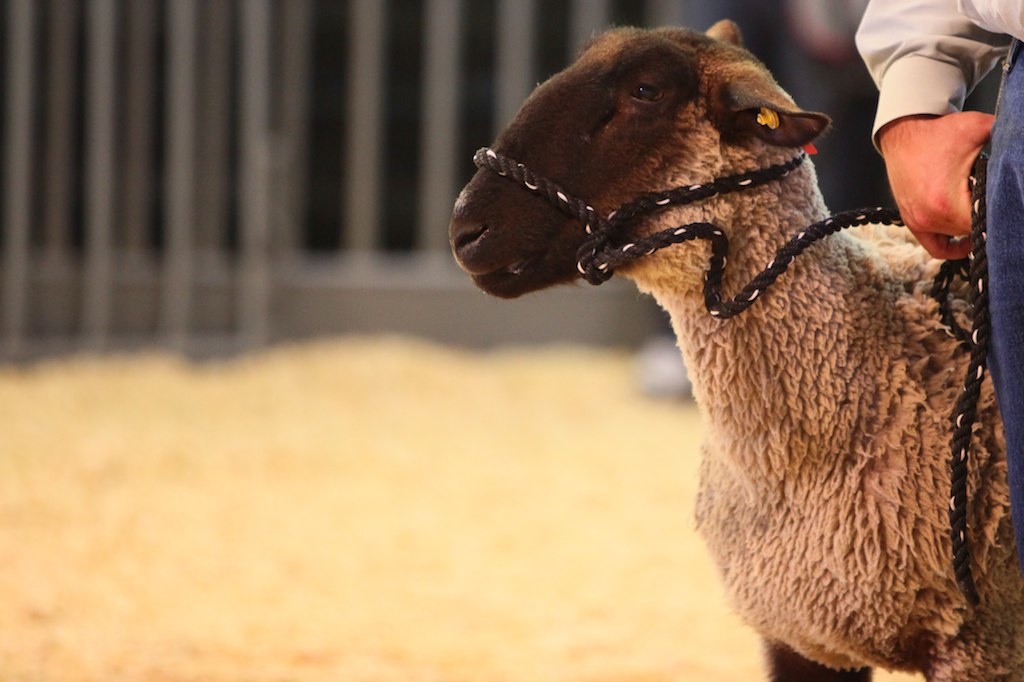 This is where we watch as kids are forced to put on protective gear…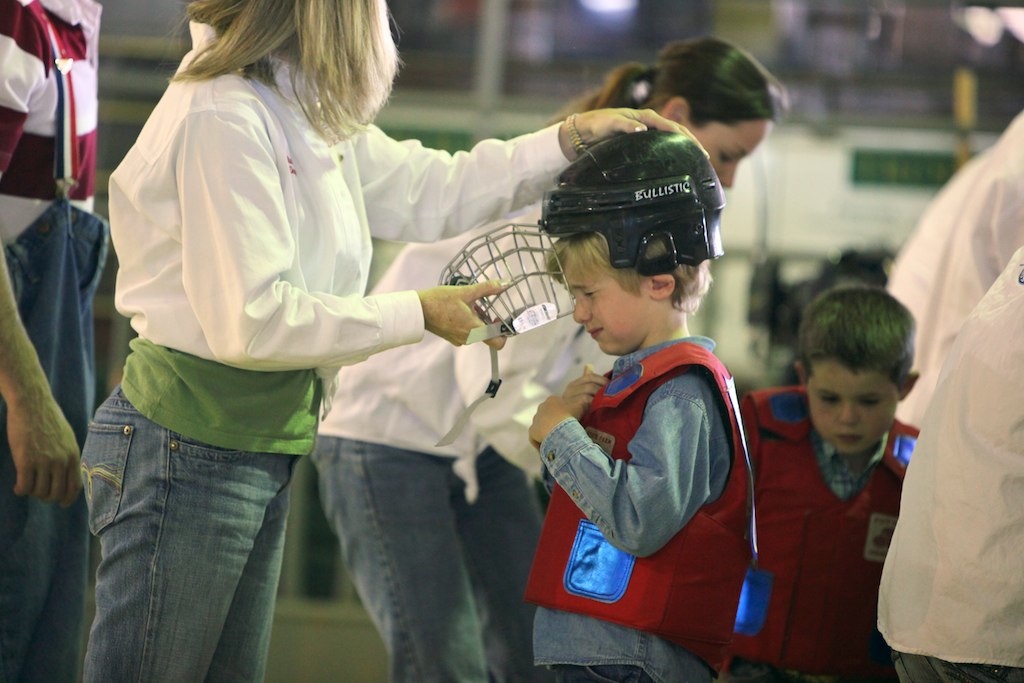 … and ride sheep…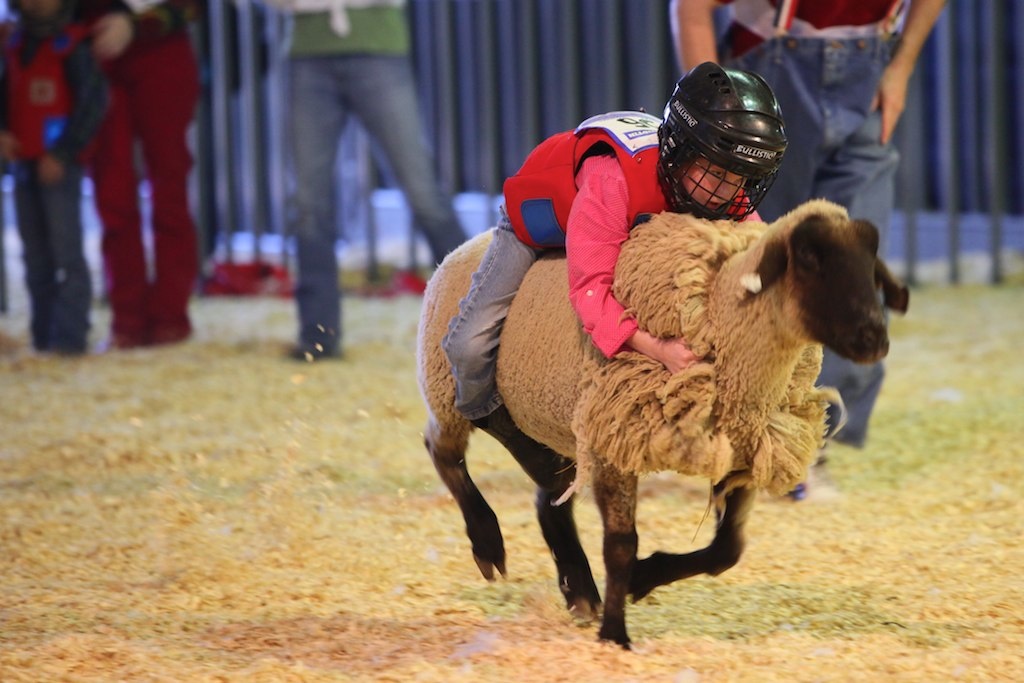 … holding on as long as they can…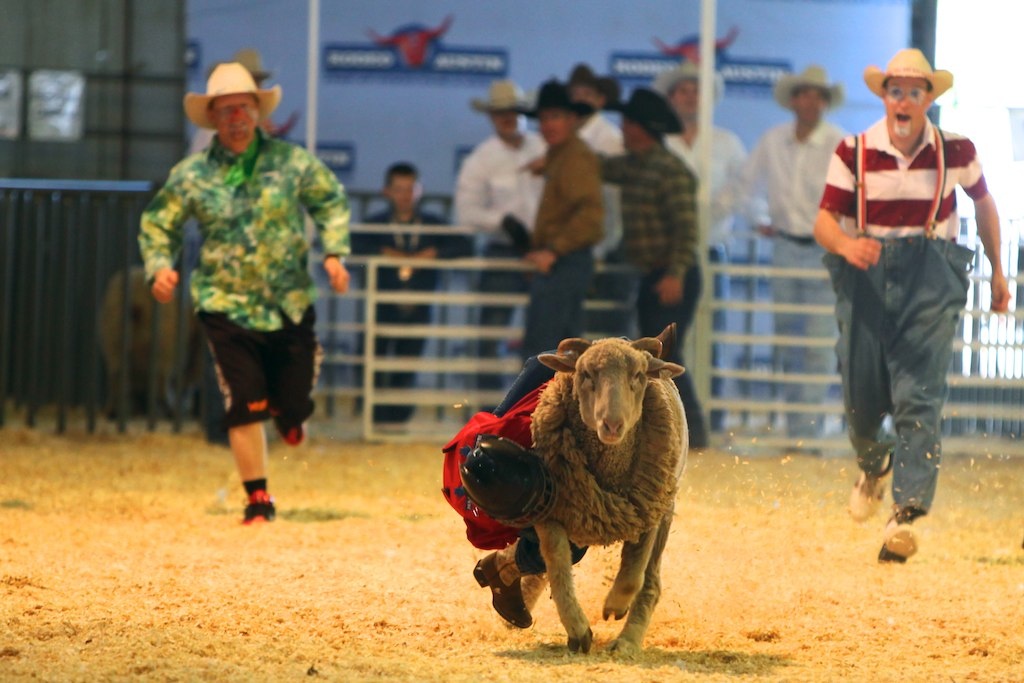 … if not longer…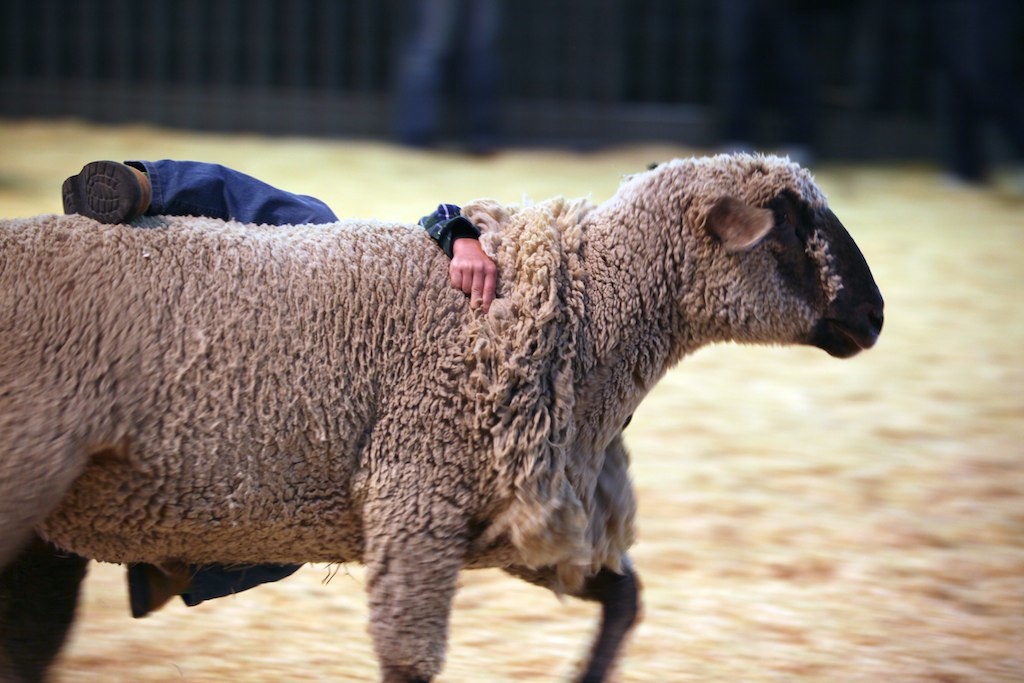 … until the inevitable, satisfying (for the crowd, at least) spill.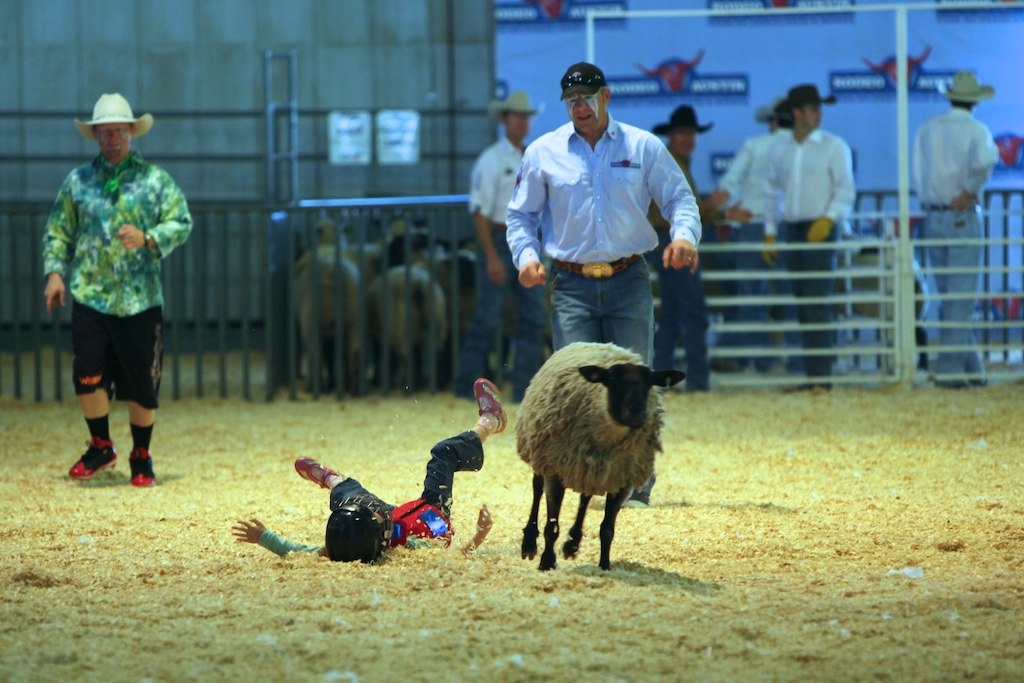 That was fun. Let's have a sweet treat!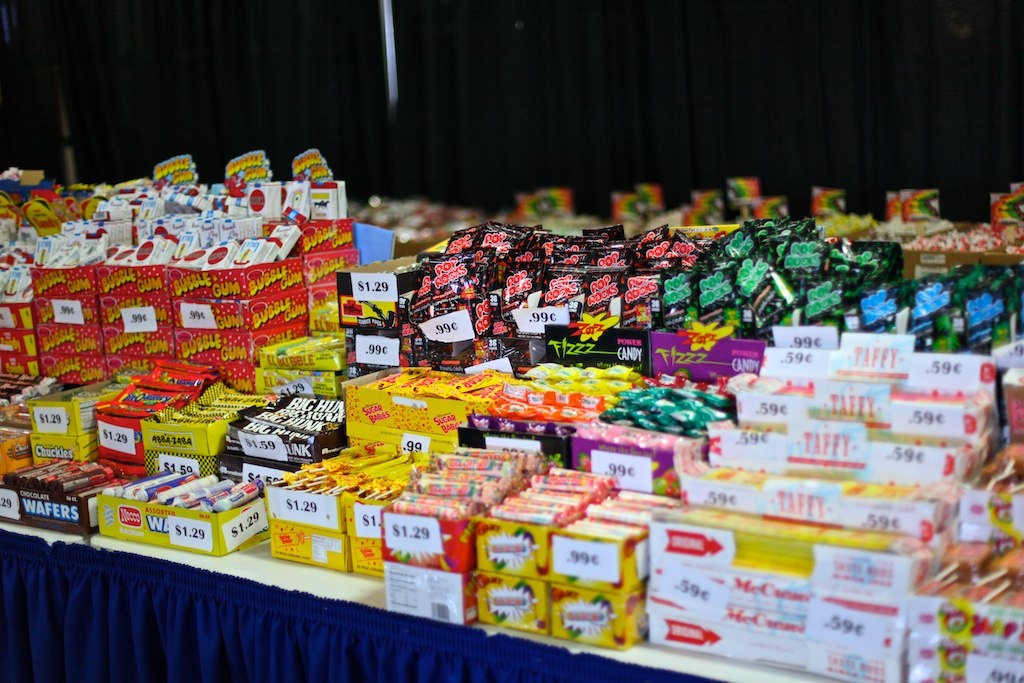 There was some livestock, but not much. Just a bunch of cows.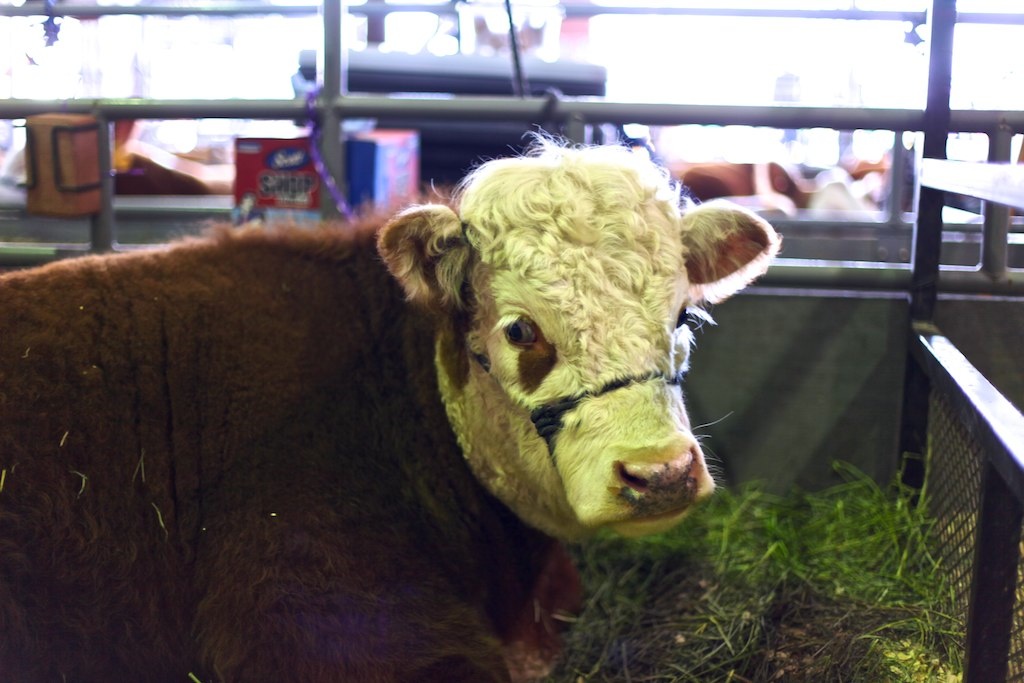 They looked sad, and made me want to become a vegetarian.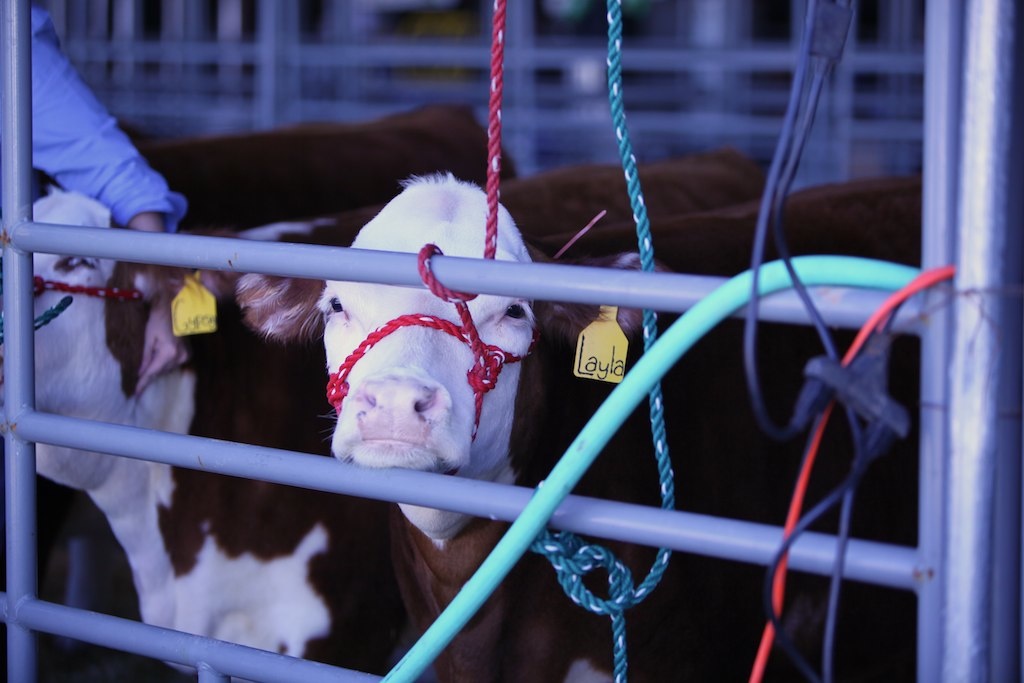 Okay, so this is all super fun, right?! Next, let's go to the carnival part of the rodeo! When we're there, we can… I don't know, try to win a fish. You can't keep the crowds away from stuff like this!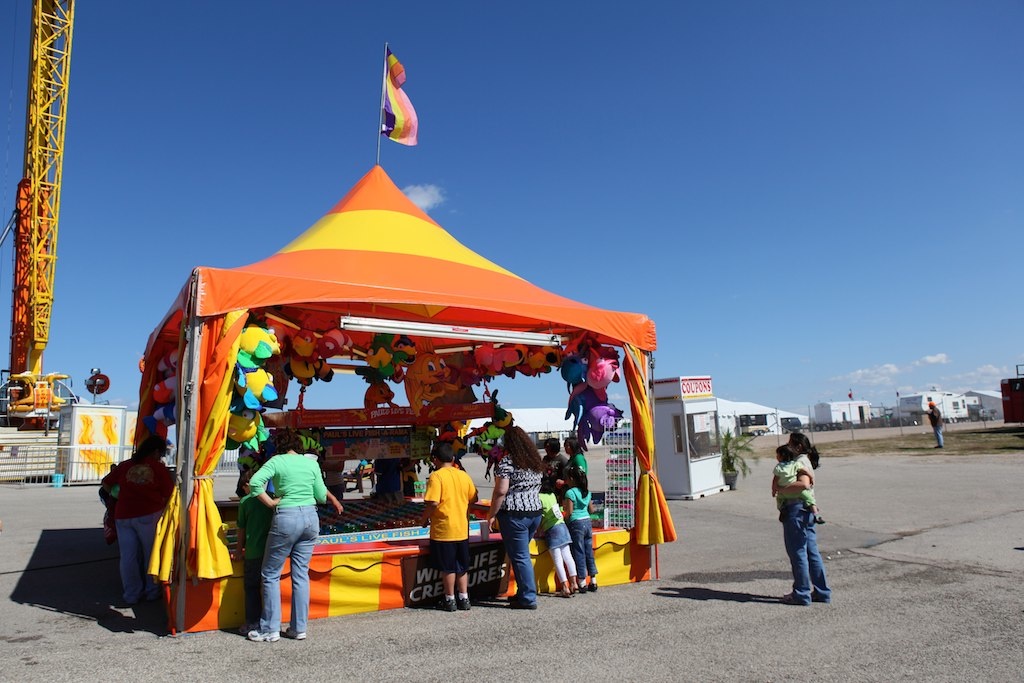 All we really wanted to do was play Skee Ball. We LOVE Skee Ball! What's that you say? The Austin Rodeo DOESN'T HAVE SKEE BALL? In fact, the Austin Rodeo has the lamest carnival I've ever seen? Are you sure? But doesn't this look FUN AS HELL???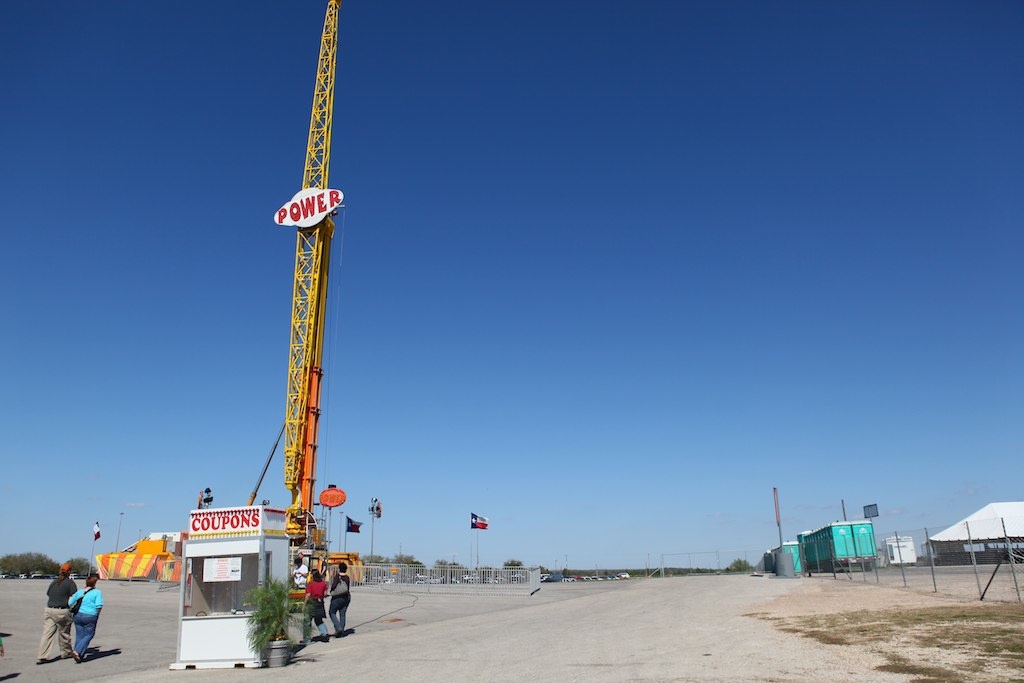 Okay, so there's no Skee Ball. But this is Austin, right, so there must be a KICK ASS CONCERT series at the fair, right? RIGHT! SEE? (Seriously. There's a band on the stage, and they're playing.) The crowd goes wild!!!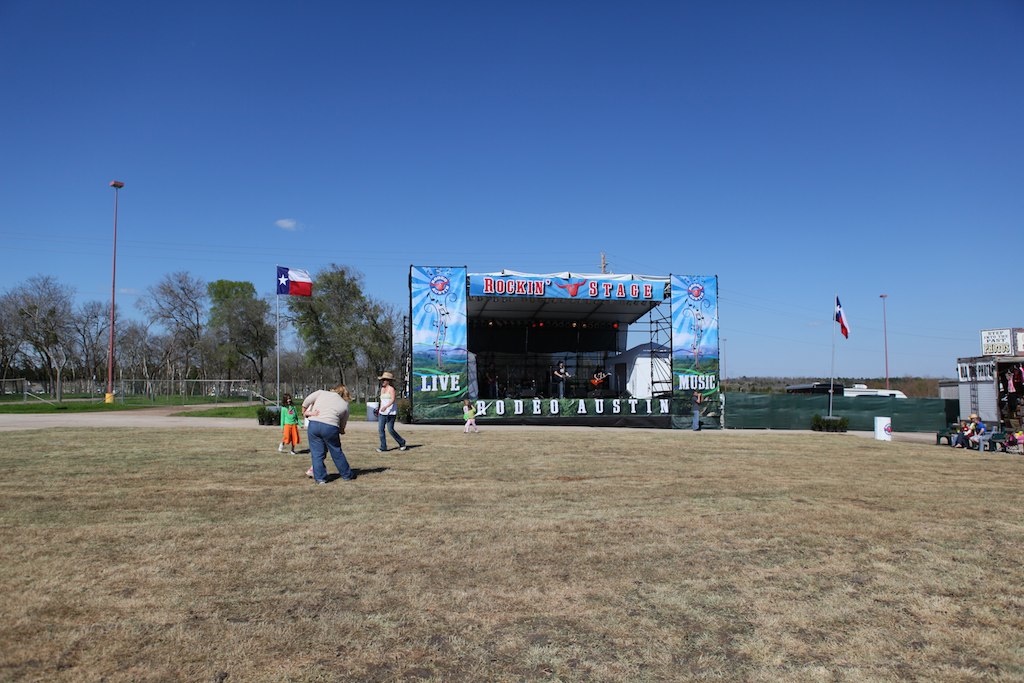 Okay, so the concerts are lame, the food is bad and overpriced and requires tokens, the super horse does nothing more than rock back and forth in nervous anticipation of being put down by its owner, but come on. There must be something really cool. WAIT! There it is! What's cooler than CHEWING TOBACCO?! I'm sure the Dip Station is really, really nice inside. I think I've found my new habit, ladies!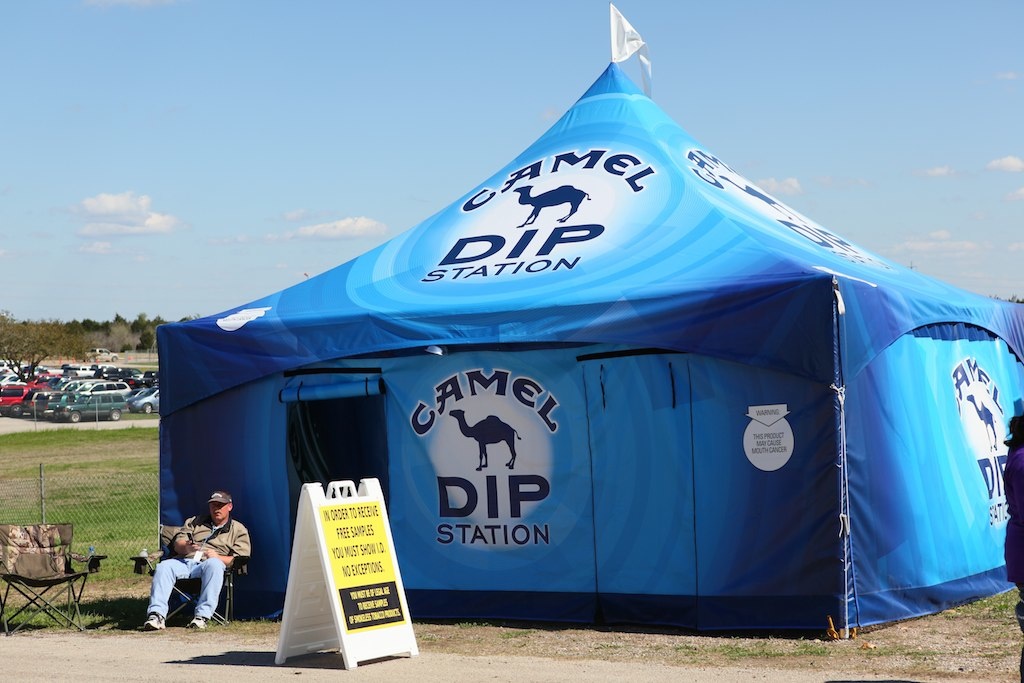 And when I'm not chewing my tobacco, I really want to smoke it. I'm all about cigarettes, so I was of course really interested in this spittoon. Cigarette's only WHAT? I have to know!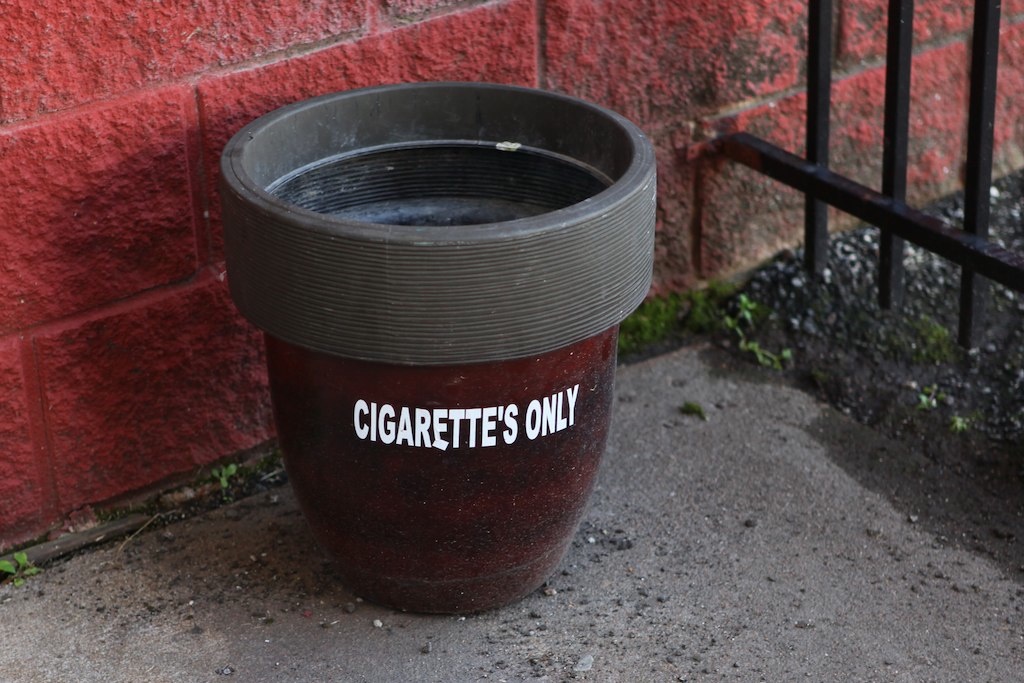 HEE-HAW! It's the Austin Rodeo! WOO! I hope I've effectively conveyed how super fun it was. If nothing else, I hope that you consider naming one of your children after that guy's horse: "In His Glory 2 (Electric Boogaloo)."
Christ.