February 17, 2005
A Year of Kitty
Okay, this entry may make some of you gag. It has nothing to do with music. It's entirely about Loki, our cat, who turned 1 year old today.
Get ready for the sweetest blog entry you will ever see here. I give you "The Year of Loki."
Who can forget the day that AEJ and I met Loki?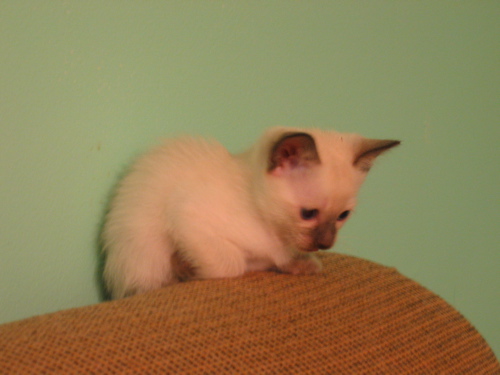 And Loki's first (and still only) car ride?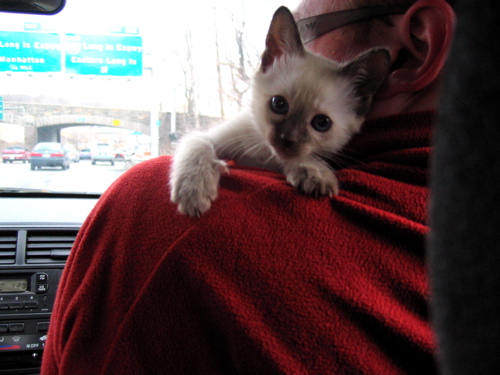 Sometimes Loki likes to just check out what I'm working on…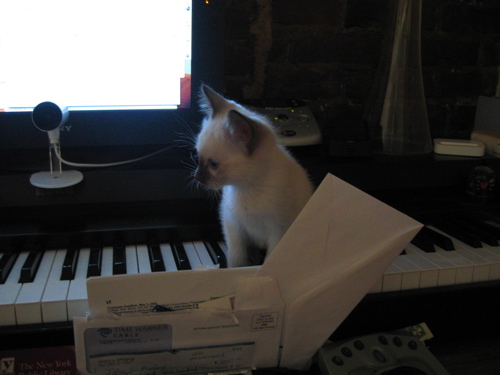 Other times, he wants to actively "help." He's quite helpy.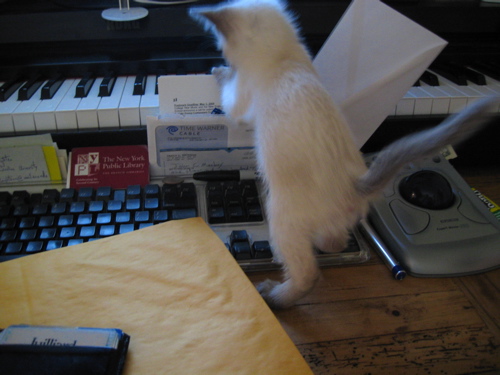 But after a few minutes of intense composition, Loki needs a nap.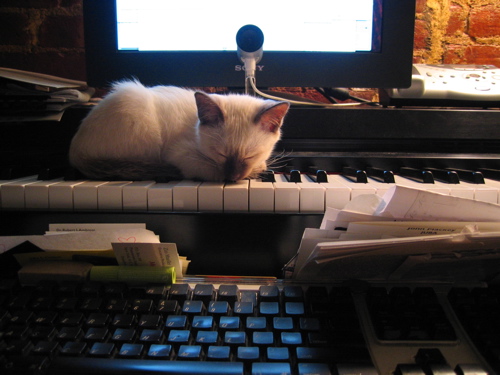 Loki used to be awfully tiny. Can you find him in this picture? (The stunning blonde is none other than AEJ.)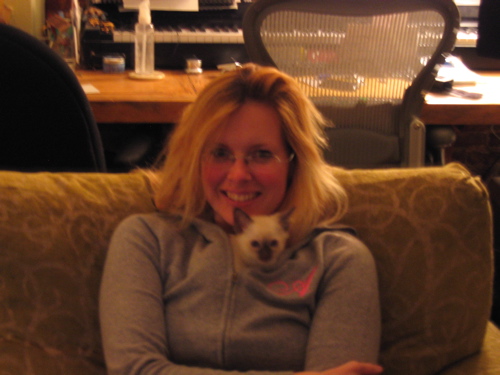 In fact, he used to fit on top of his scratching post.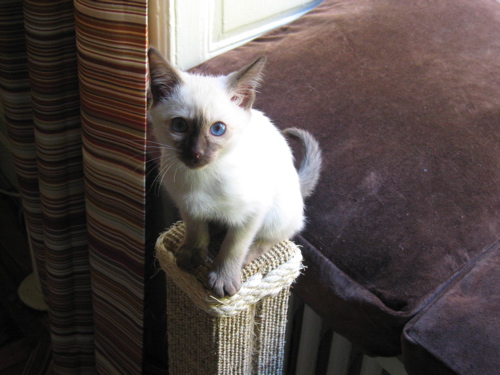 Now, though, he barely fits in this bucket.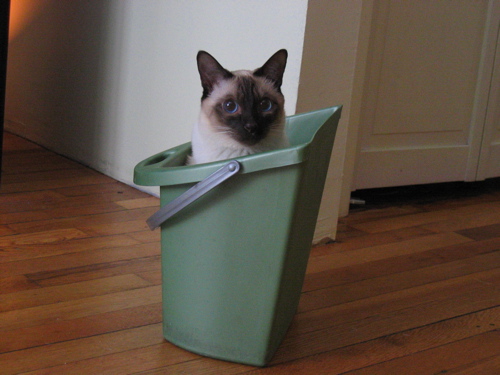 Sure, he may look sweet one minute…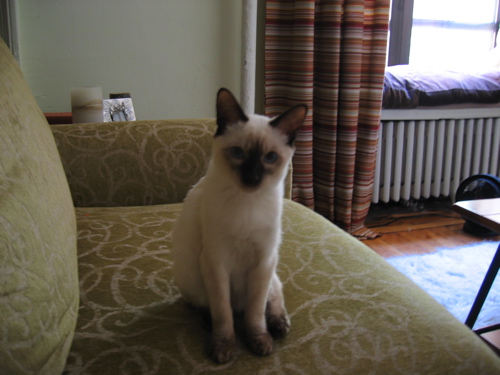 … but watch out….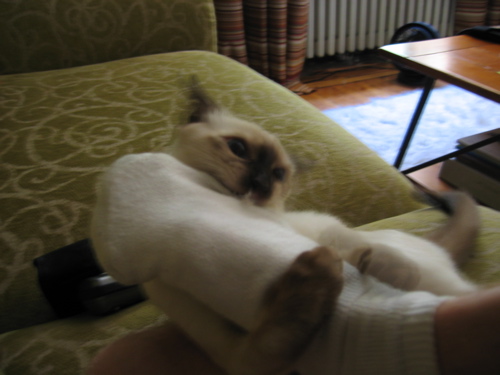 … especially if you're a mouse. Who can forget Loki's first mouse friend? (It's a true New York apartment, in case there was any doubt.)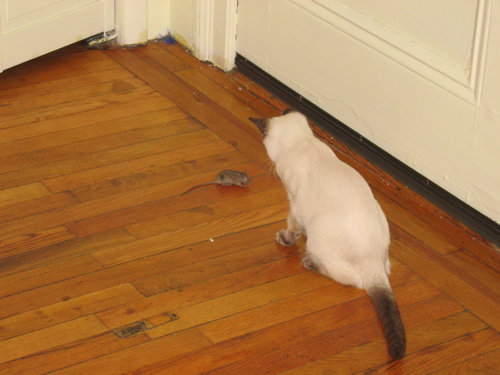 And Loki's first day outside? (I have no idea who that little girl is, but she took quite a liking to Loki.)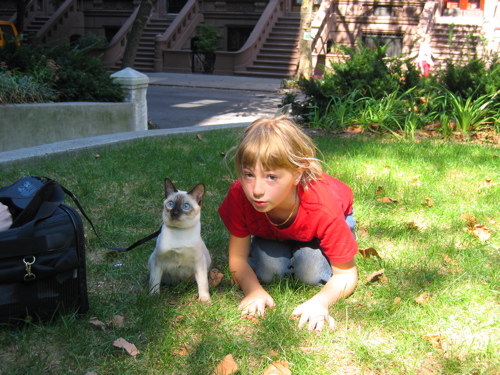 Then there was Loki's first Christmas — and his introduction to Robosapien. The two never really did hit it off.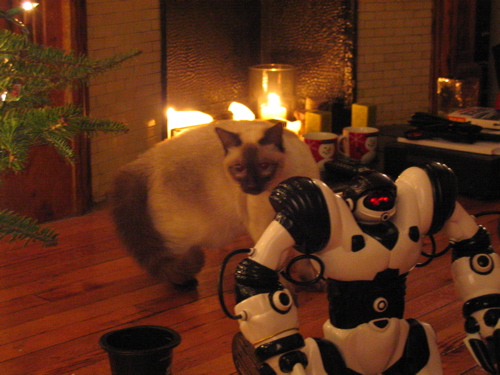 Sometimes Loki likes to go up high.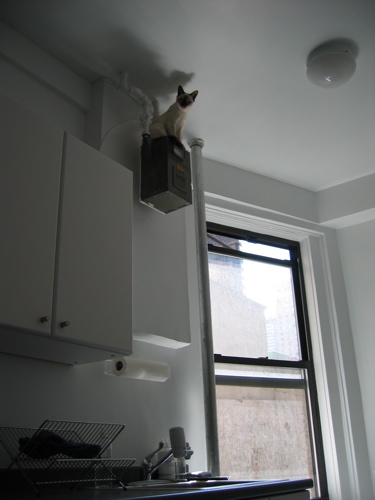 Other times, he likes to sit in boxes. Yahtzee, anyone? Loki prefers the Harley Davidson edition.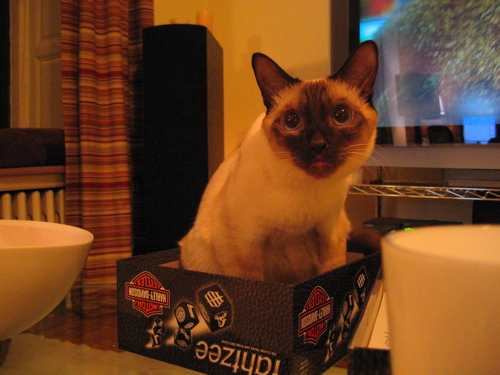 After a hard day of sleeping and attacking our feet, sometimes Loki likes lounging on AEJ's lap. Apparently he's never seen how cats are supposed to sit.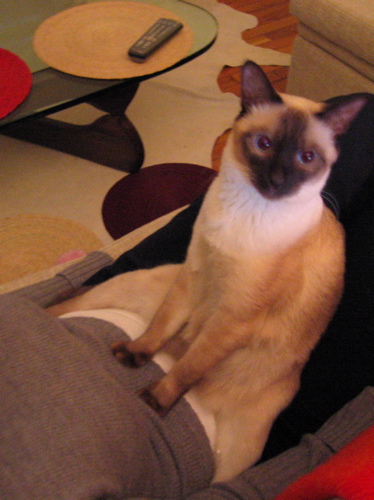 We love little Loki. He weighed 1 pound when we got him, and now he weighs 10. As AEJ likes to say, "we grew him!" Happy birthday, Mr. Kitty!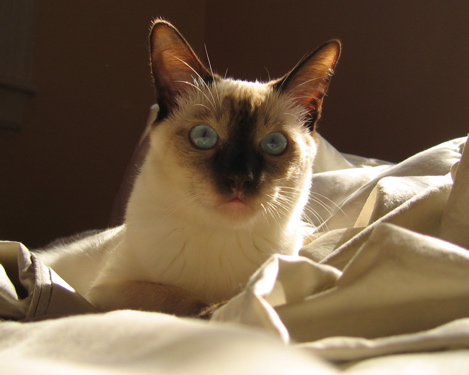 (I promise that normal blog entries will resume tomorrow, for those of you with no soul.)