Biography
John Mackey (he/him) has written for orchestras (Brooklyn Philharmonic, New York Youth Symphony), theater (Dallas Theater Center), and extensively for dance (Alvin Ailey American Dance Theater, Parsons Dance Company, New York City Ballet), but the majority of his work for the past decade has been for wind ensembles (the fancy name for concert bands), and his band catalog now receives annual performances numbering in the thousands.

Recent commissions include works for the BBC Singers, the Dallas Wind Symphony, military, high school, middle school, and university bands across America and Japan, and concertos for Joseph Alessi (principal trombone, New York Philharmonic), Christopher Martin (principal trumpet, New York Philharmonic), and Julian Bliss (international clarinet soloist). In 2014, he became the youngest composer ever inducted into the American Bandmasters Association. In 2018, he received the Wladimir & Rhoda Lakond Award from the American Academy of Arts and Letters. He resides in San Francisco, California, with his spouse, A. E. Jaques, a philosopher who works on the ethics of artificial intelligence for MIT, and also titles all of his pieces; and their cats, Noodle and Bloop.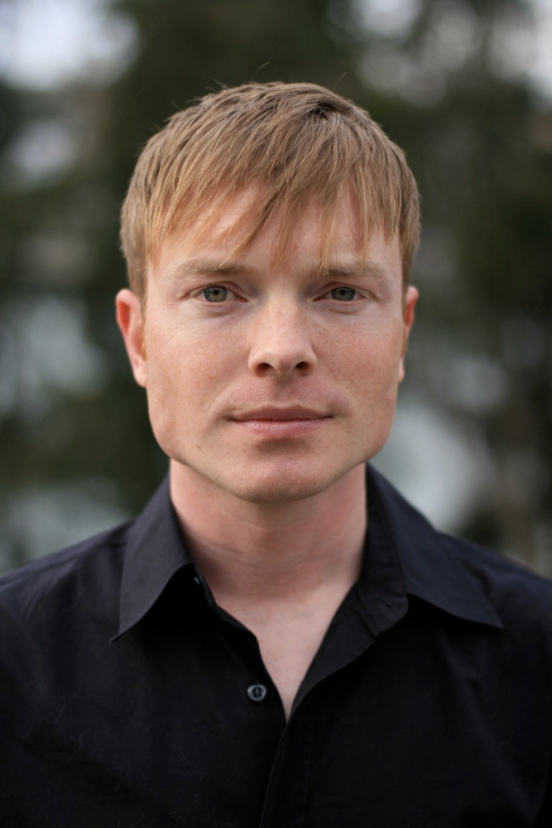 Newsday
"A high-energy style and a sharp theatrical sense, as well as a funny streak. Simply sensational."
The American Academy of Arts & Letters
"His music has enormous range, from the slow and darkly emerging opening of Aurora Awakes to the manic zaniness of Asphalt Cocktail to the grand sweep and romanticism of Wine-Dark Sea. His Songs from the End of the World show a mature composer with an unfailing sense of the human voice and the beauty of subtly shifting colors."
San Francisco Classical Voice
"Redline Tango is a true dazzler."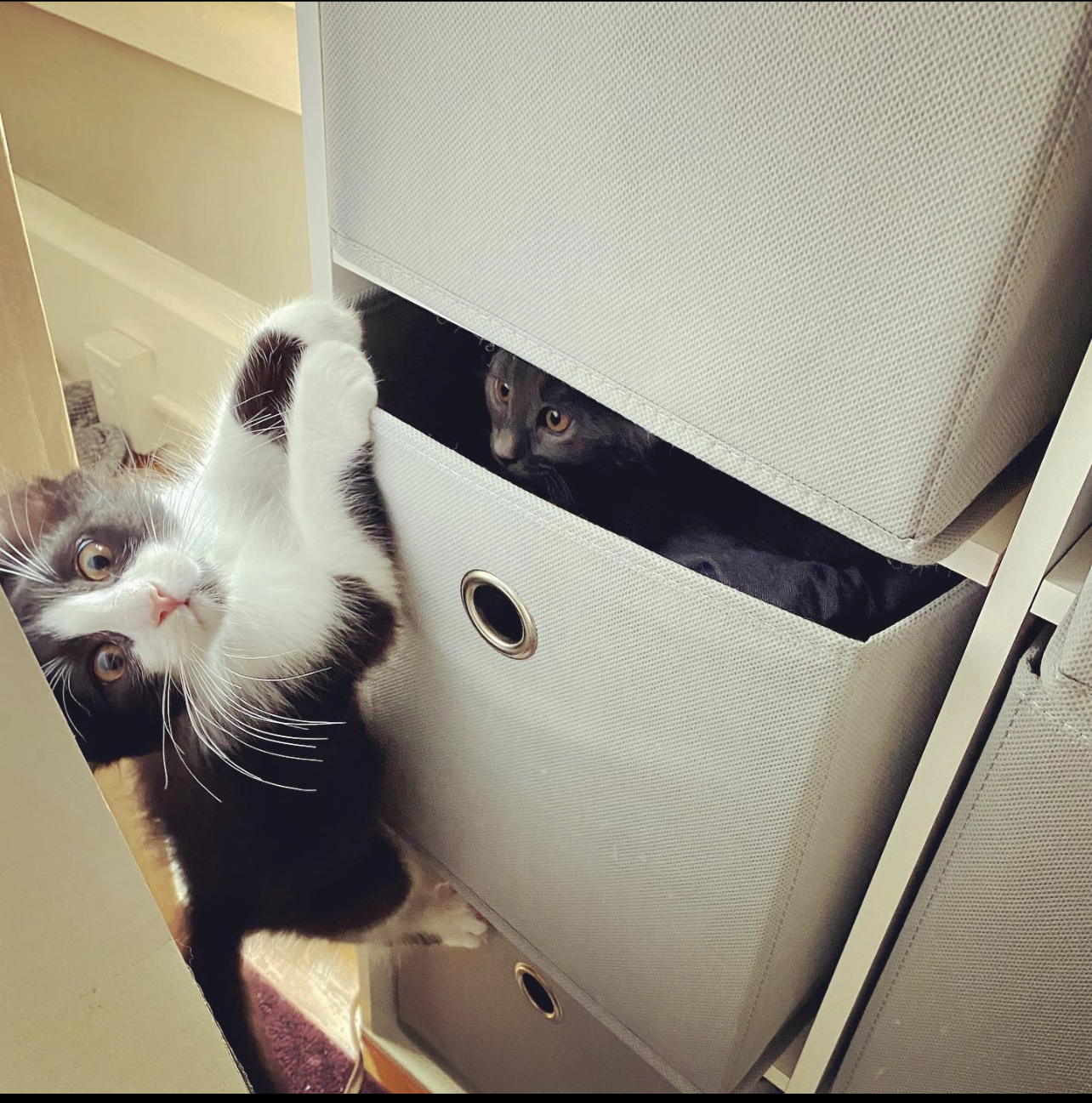 Noodle & Bloop, dazzled by Redline Tango
Photos
Headshots. I take literally hundreds of images for my blog, so if you're looking for pictures from trips, meals, concerts, or our cats, you should visit the blog.
Equipment
I occasionally receive questions about my hardware & software setup. Here's a list of what I'm using, as of January 2021. (In all likelihood, I'll forget to update this for the next two years.)

If you want to read about how I actually use all of this equipment to make a piece of music, read about my writing process here.
Hardware
Apple 16" Macbook Pro, 2.4 GHz 8-core Intel Core i9, 64 GB RAM, 4 TB SSD
LG 27" monitor with portrait/landscape pivot stand
Primary speakers / amplification
Apple AirPods Max

Paradigm Signature S8

Paradigm Signature Servo Subwoofer

Storm Audio ISP MK2

McIntosh MC302
Software
Finale 26.3

Kontakt 5 (running within Vienna Ensemble Pro)

Vienna Ensemble Pro 6

Vienna Suite Pro

Vienna Symphonic Library, Winds Complete, Full Library

Vienna Symphonic Library, Percussion, Full Library

Vienna Symphonic Library, Keyboards Complete
Vienna Mir Pro (reverb engine)

Spitfire Audio Chamber Strings

Project SAM Trumpets, French Horns, and Trombones

Project SAM True Strike Percussion
Piano / MIDI Controller
Yamaha C3 grand piano with Disklavier (model DC3M4)
Studios
Past + Present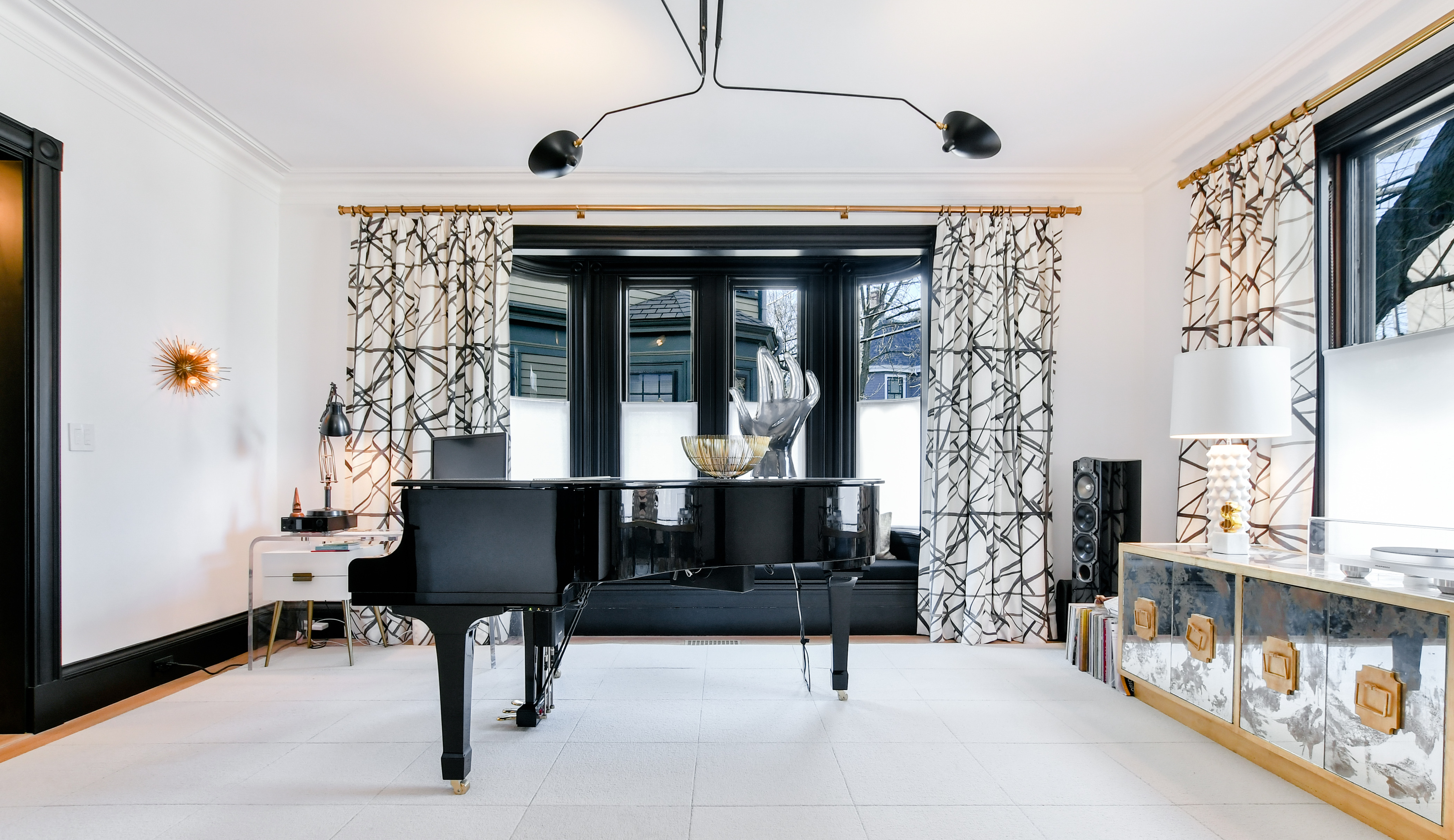 Cambridge, MA
Studio from 2014-2019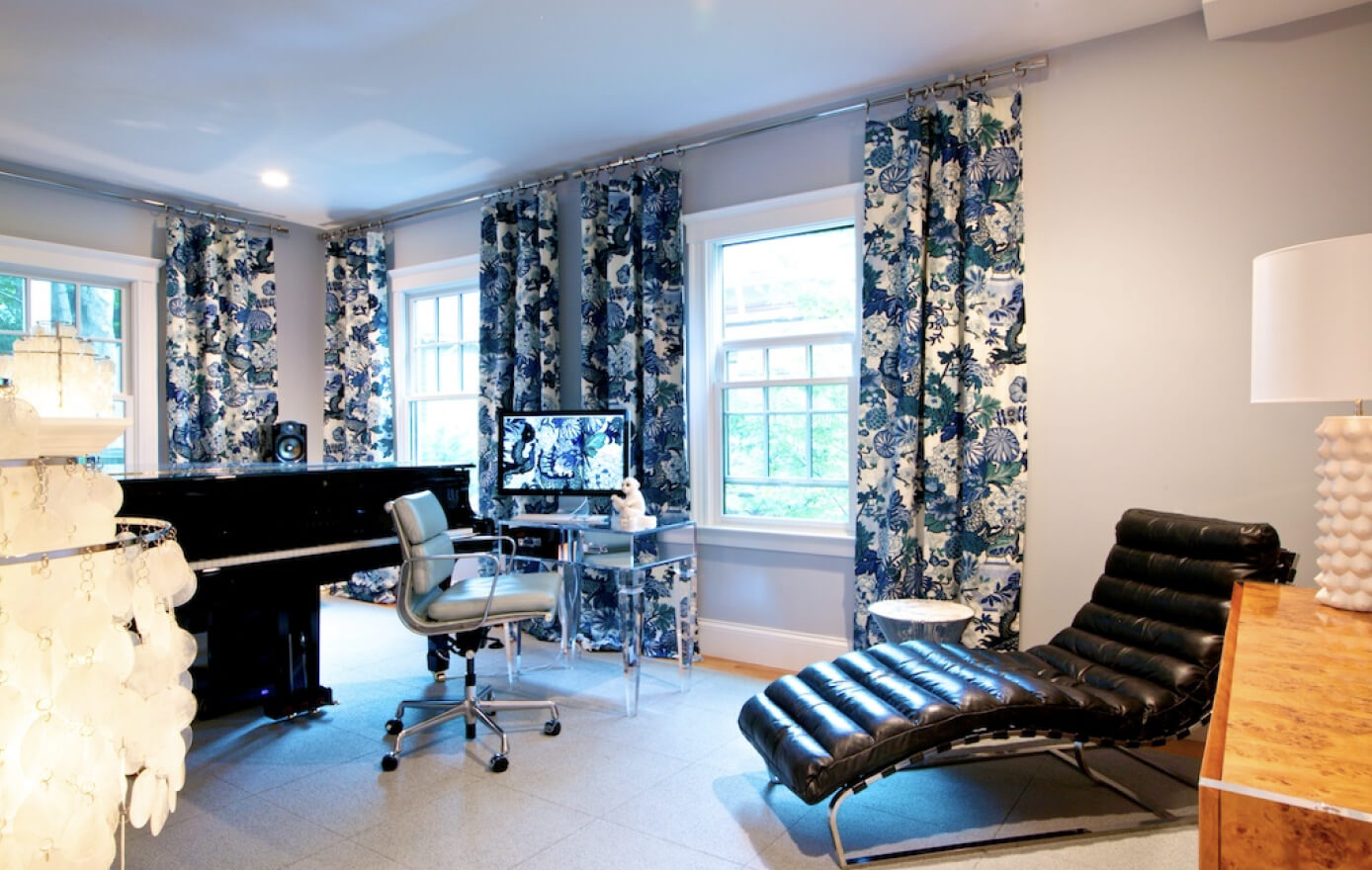 Cambridge, MA
Studio from 2011-2014.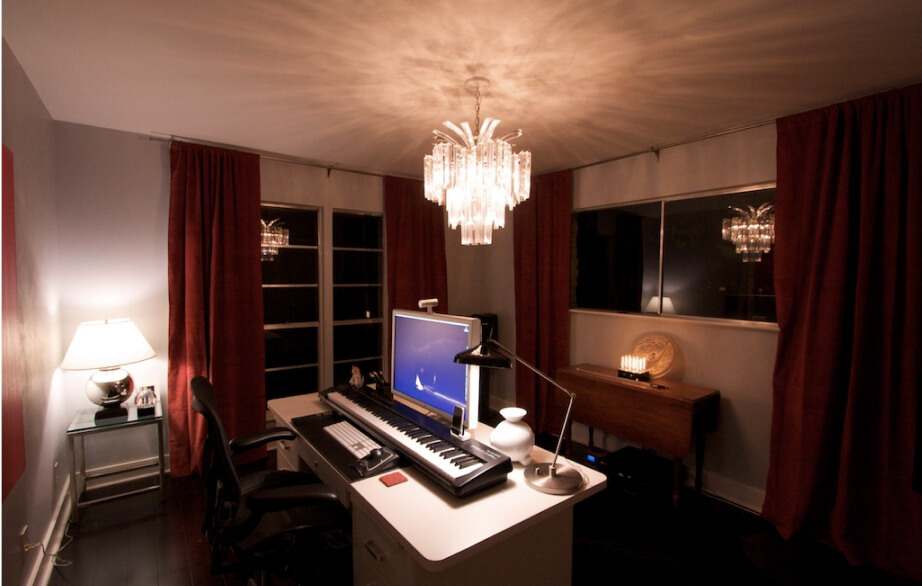 Austin, TX
Studio from 2008-2011.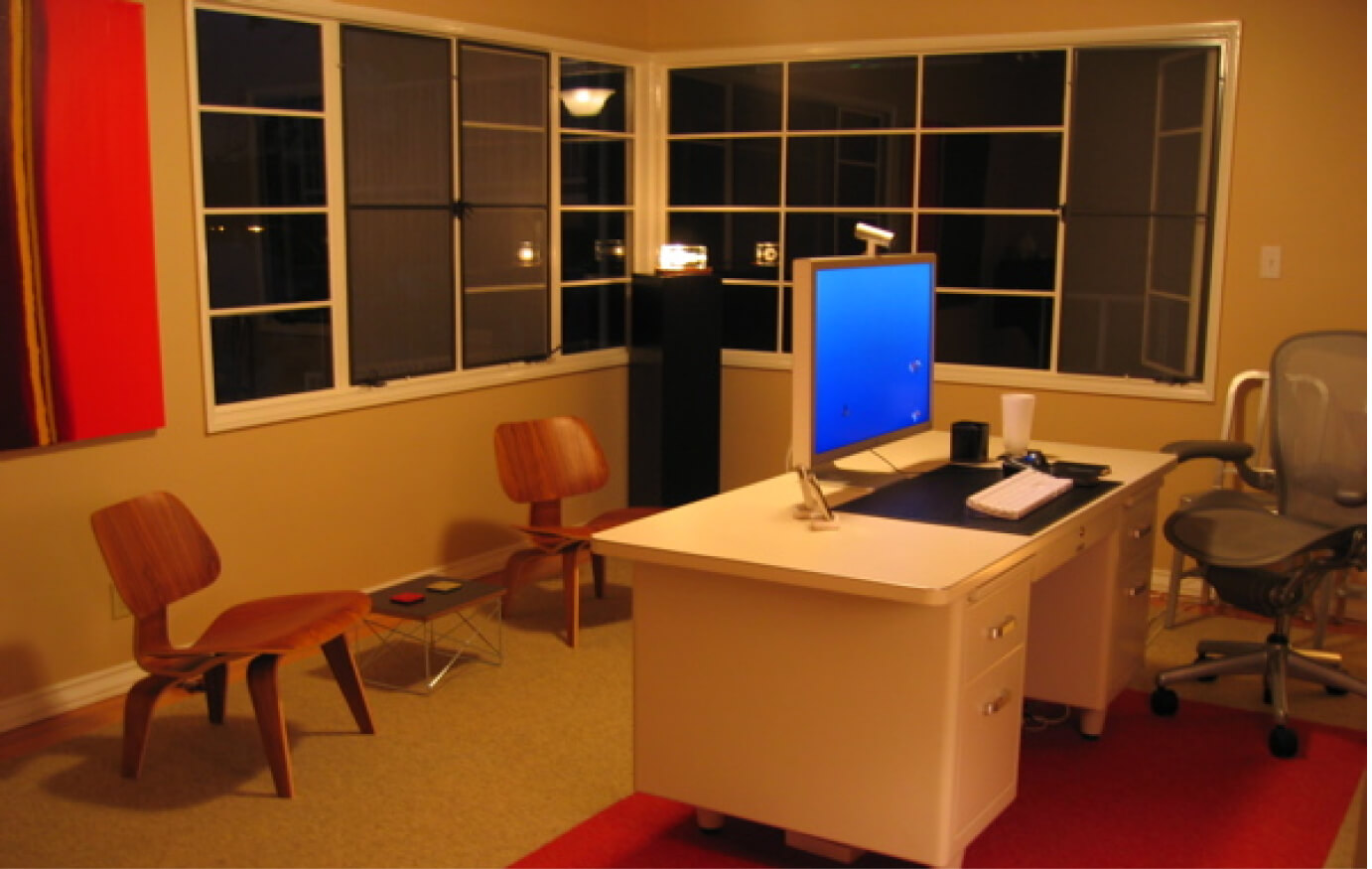 Los Angeles, CA
Studio from 2005-2008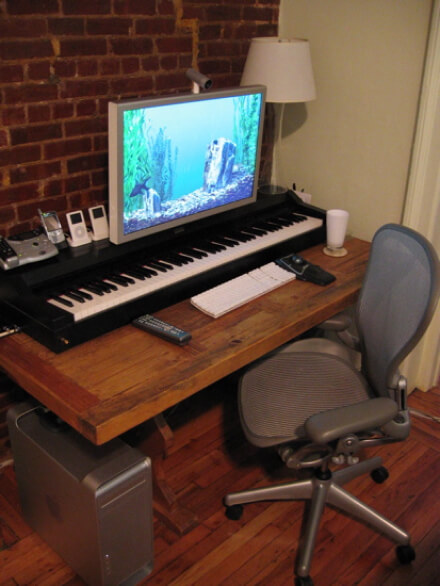 New York, NY
Studio from 2002-2005.